Is Girls5eva Based on a Real Band?
Is "Girls5eva" Based on a Real Girl Group?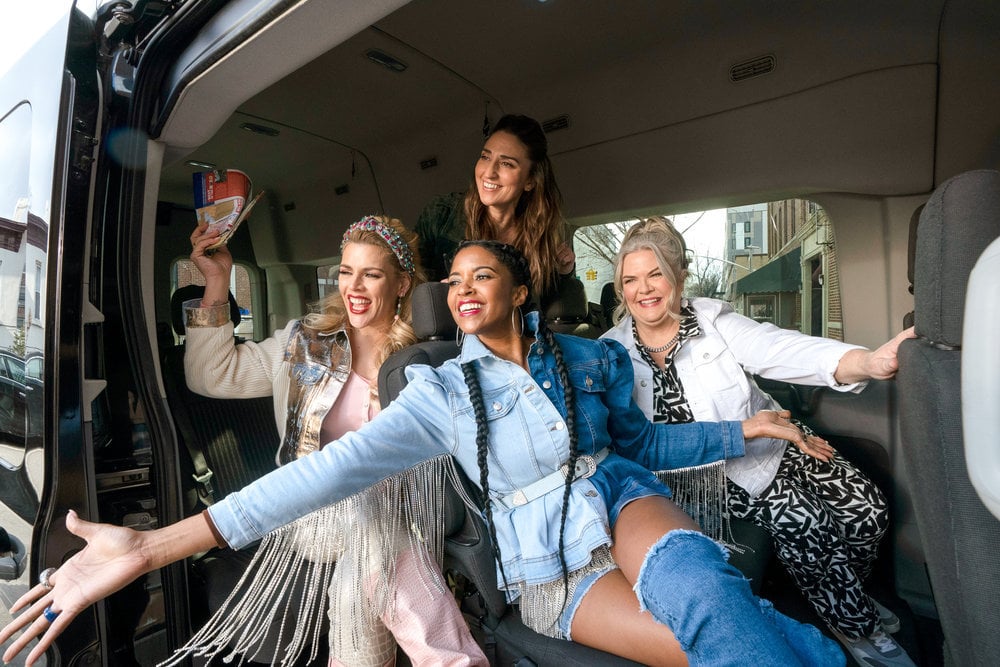 Peacock's musical-comedy series "Girls5eva" is back for season two! Starring Sara Bareilles, Renée Elise Goldsberry, Paula Pell, and Busy Philipps as members of a once-iconic '90s girl band reuniting as 40-year-olds, the show is nothing short of nostalgic. But even though the soundtrack reminds us of our favorite millennium bops and the Spice Girls, this comedy isn't necessarily based on just a single real-life band.
"Girls5eva" has a number of easter eggs and clues that point toward it being based on a famous all-girl group from the '90s. For one, the timing makes sense. As depicted in the show, Girls5eva had hits in the late '90s and are around 40 years old in the present day. Secondly, the show touches on realistic topics and issues that '90s/2000s-era woman artists like Britney Spears and Christina Aguilera faced in the industry such as ageism and misogyny.
It's not surprising that many would think that Girls5eva is based on a real-life girl group. Possible inspirations could honestly vary from the Spice Girls to Destiny's Child and The Pussycat Dolls. As it turns out, all of these aforementioned guesses are correct!
During an interview with the Los Angeles Times, series star Bareilles described the show's band inspiration as "an amalgamation of [turn-of-the-millennium pop music]." Furthermore, she named a couple of Y2K bands to help paint the image better. "It's Spice Girls, it's Destiny's Child, En Vogue, Britney Spears," she explained.
In fact, showrunner Meredith Scardino did her research on every girl group and woman pop star from that era, including their management teams. In that same Los Angeles Times interview, she shared that one of the books she read was about Beyoncé's father-turned-manager, Mathew Knowles.
And as much as the show satires some of the heavier elements of being a woman pop star, Scardino makes it clear that "Girls5eva" is an ode to girl groups. "We have nothing but love for every pop star that's out there and went through this," she explained.