Is A Teacher on Hulu Based on a True Story?
Hulu's A Teacher Isn't Based on a True Story, but It Features an All Too Familiar Case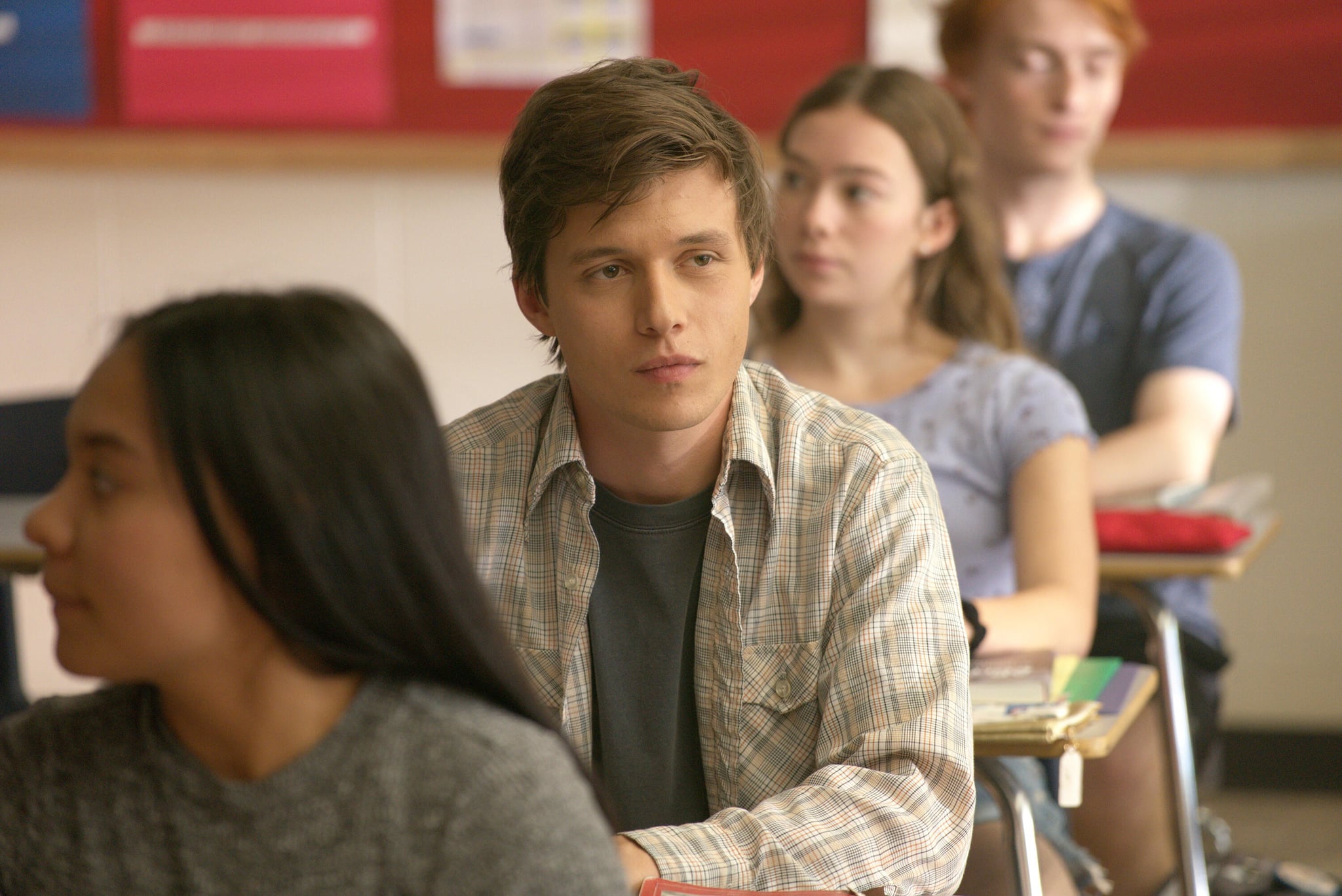 The premise of FX on Hulu's A Teacher reads like a true-crime documentary case: the new miniseries tells the story of a female high school teacher caught in an inappropriate sexual and romantic relationship with her male student at a suburban Texas high school. Breaking down the rise and aftermath of the affair, the show features Kate Mara as English teacher Claire Wilson and Nick Robinson as senior student Eric Walker in those respective roles. But is A Teacher based on a true story? The straightforward answer is no. Still, the teacher-student relationship is not only a prevalent TV trope (featured on Dawson's Creek, Pretty Little Liars, and Riverdale, just to name a few), but it's also an all too familiar crime that has made real headlines.
The series is based on the 2013 indie drama of the same name written and directed by Hannah Fidell, who also created and directed the new miniseries. Unlike the film, the FX project will not only show the predatory relationship unfolding, but also capture how its devastating aftermath impacted the teacher, student, and their loved ones. In a first look clip of A Teacher, Mara, who is also an executive producer, explained, "There's so many stories about this specific thing happening, and it happens so often." However, neither Fidell nor Mara flagged any specific cases.
What's not lost upon the show's creators, however, is the gravity of the subject matter. Fidell took careful steps not to romanticize or glamorize the abusive relationship in the miniseries. Each episode begins with a title card warning about grooming, which is when an abuser establishes emotional trust to gain access to a potential victim. Each installation of A Teacher ends with resources for sexual abuse survivors. "Because the show is about consent and abuse and victimhood and manipulation, it was really important for me that we partner with RAINN, which is the Rape, Abuse & Incest National Network," Fidell told The Wrap during a virtual panel to promote the series.
If you visit A Teacher's website, you'll find resources through the show's partnership with RAINN. The page breaks down an explanation of grooming warning signs and provides information on ways that sexual abuse survivors can safely access help. For the miniseries' release, Mara and Robinson created public service announcements with the National Sexual Assault Hotline, both clips featured on the show's resource page.
"A Teacher is a fictional story, but its portrayal of abuse and trauma are real for many young people," Mara said in her PSA. "It is never OK for a trusted adult to use their relationship with or authority over a young person to manipulate them into sexual activity. If you or someone you know has experienced this, help is available 24/7. Call the National Sexual Assault Hotline at 800-656-HOPE for free, confidential, anonymous support." An online chat with a trained support specialist is also available at https://hotline.rainn.org/online.
FX on Hulu has released the first three episodes of the miniseries. A Teacher will consist of ten episodes in total, with the remaining episodes coming out weekly on Tuesdays.