Insecure Renewed For Season 5
Issa Rae Reveals Insecure Has Officially Begun a "Different" Kind of Production For Season 5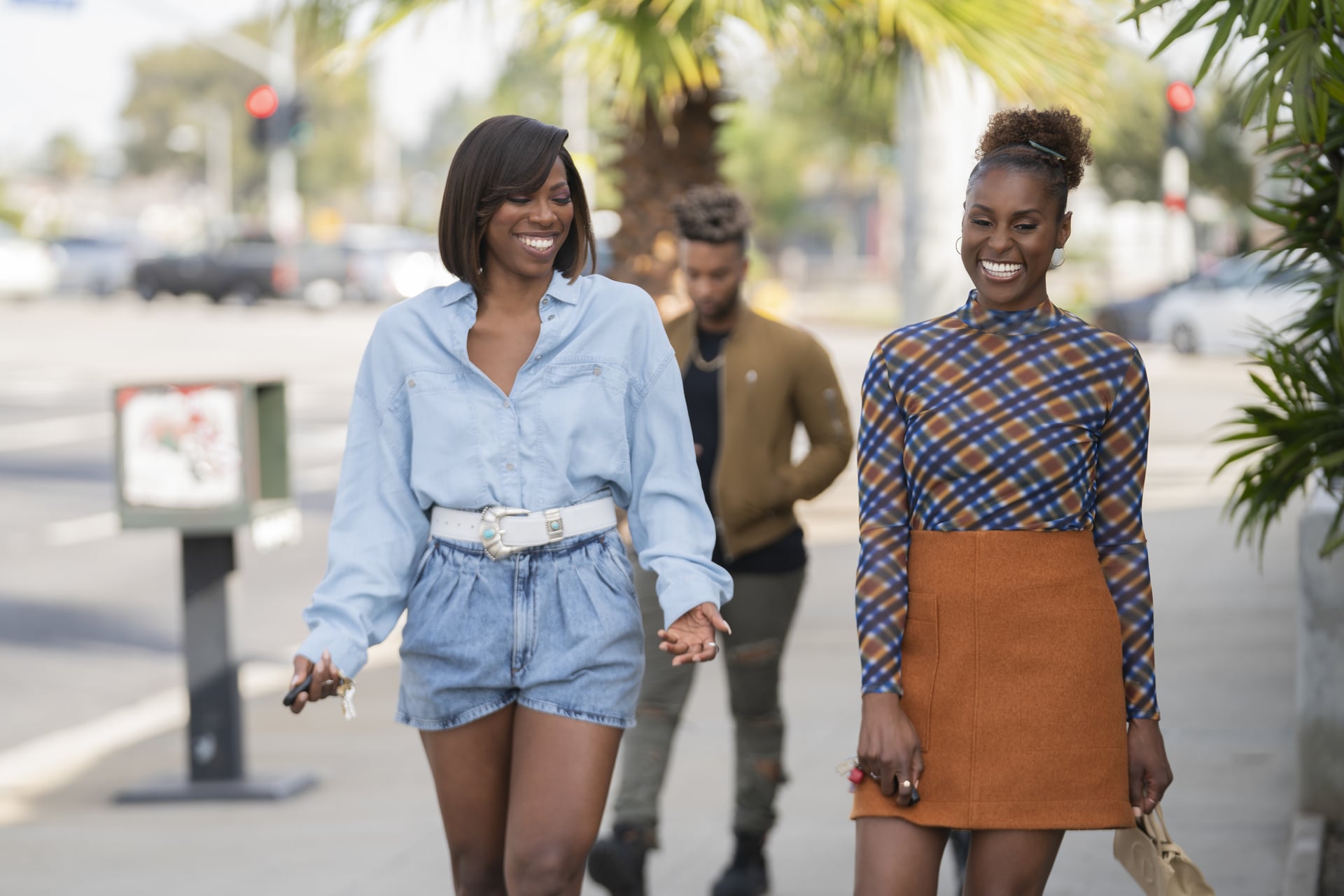 Image Source: HBO
Get hella excited, Insecure fans, because another season is officially on its way! In a tweet on May 1, Rae shared a video montage announcing the news, and you bet we're already eagerly waiting with Champagne in hand to follow along with every hilariously relatable episode. "Grateful to officially come back for Season 5!" Rae captioned the video.
On Sept. 17, Rae revealed with a post on Instagram that production on the fifth season has officially begun. "Season 5 Table Read. Different," she wrote, referencing the nontraditional use of video chat for a table read. We love that the cast and crew are moving forward with the next chapter while still following set guidelines for COVID-19. We're more than ready to see what the group is putting together, but safety is number one!
Season four of the series (which nabbed three Emmy nominations, including an outstanding supporting actress nomination for Yvonne Orji) brought the drama, the heartbreak, and the looks, along with a truly flawless soundtrack. The fourth installment ended with a lot of questions unanswered, particularly whether or not Issa and Molly are officially friends again. Lawrence is going to be dad, Tiffany's is coming to terms with her struggles with motherhood, and Nathan has officially made his way back into Issa's life. So, what's the next step? We'll find out in 2021!