Jane Lynch and Cyndi Lauper Create "Golden Girls For Today"
Jane Lynch and Cyndi Lauper Are Creating a "Golden Girls For Today" With Netflix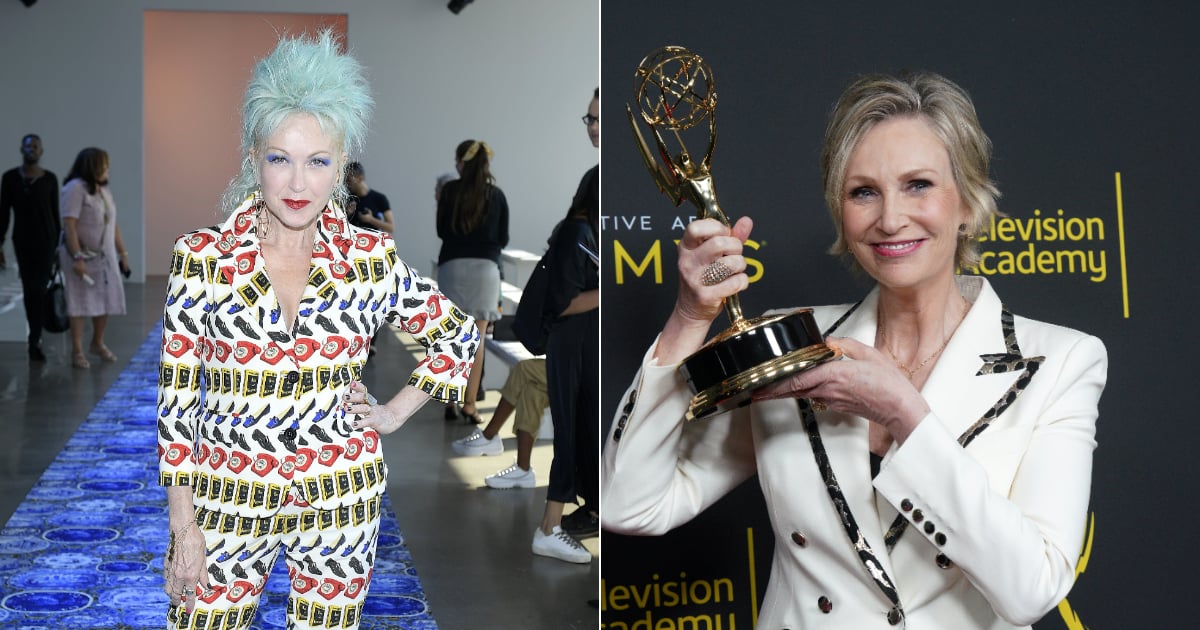 The Golden Girls might be coming back to our TV screens soon — this time with a distinct 2019 edge. Over the weekend, at the Creative Arts Emmys, Jane Lynch teased that she and Cyndi Lauper have teamed up to star in a TV comedy show that will be like a "Golden Girls for today." It'll reportedly be available to stream on Netflix. In our opinions, a modern take on Dorothy's sassy one-liners is exactly what we need in our lives right now, so we fully support this message. According to Variety, who did some serious Facebook sleuthing, Carol Leifer (a former Seinfeld writer) took to the social media platform back in July to express how excited she was about a comedy show she'd been working on with the pair. "It's official, heading out next with a new half-hour comedy, starring Jane Lynch and Cyndi Lauper," she wrote. "A writer's dream to work with these two legends. Can't wait to see where we land . . ."
And if what Lynch said at the award show on Sunday is to be believed, they've landed at Netflix. Speaking to reporters after winning the Emmy for guest actress in a comedy for her role in The Marvelous Mrs. Maisel, she didn't leave much room for interpretation when she said, "I pitched a show to Netflix, and they bought it." When Lynch was asked to share more details about the show, she said, "We're our age, I'm almost 60, and she's 65, and we're looking for our next act, without ever having had husbands or children." She also said there will be more exciting casting news to come, with "two other people who haven't been cast yet. But its [sic] kind of a Golden Girls for today."
There's no word yet from Netflix, but we're pretty pleased Lynch decided to let this one slip.