King Princess "Cheap Queen" Album Review
King Princess's Debut Album, Cheap Queen, Is a Vulnerable Expression of Love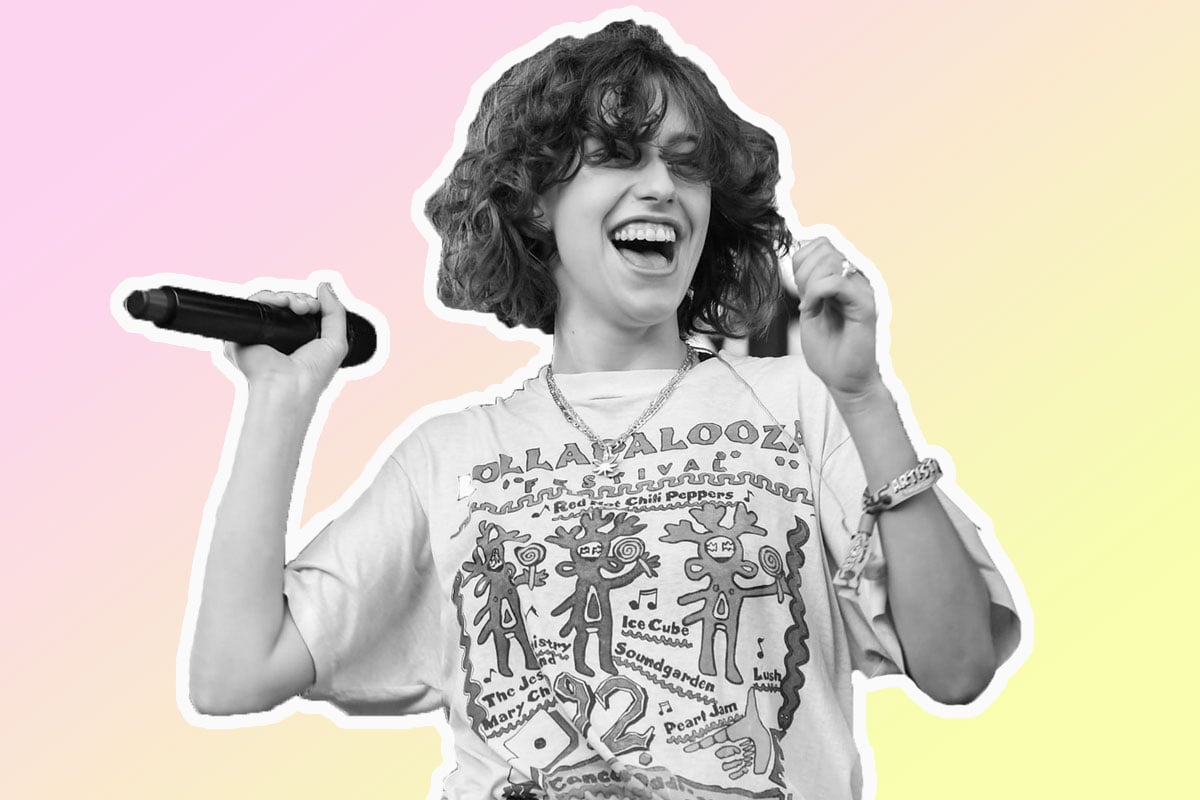 After a year and a half on the music scene and the release of several buzzy EPs, King Princess, born Mikaela Mullaney Strauss, finally dropped her debut album Cheap Queen on Oct. 25. Though she steers her sound slightly away from previous pop hits, like the bouncy "Talia," she still presents us with a brutally honest, lyrically intriguing 13-track work of art.
The 20-year-old NYC native, who went viral with hit "1950," (which had lyrics that were Harry Styles approved, FYI) has already graced the stages of Coachella and Lollapalooza, and she shows no signs of slowing down. Although she's been placed into a similar box as fellow 20-something, new-to-the-scene alternative counterparts such as Clairo and Maggie Rogers, she undeniably stands out by creating music that's hard to place in one specific genre. Her music mirrors her life in that way, having talked openly about her sexuality and gender fluidity, describing it to W Magazine by saying, "I'm somebody who falls center on the gender spectrum, and it changes day to day. It's just not in me to decide."
She undeniably stands out by creating music that's hard to place in one specific genre.
The first song on the album is titled "Tough on Myself," despite the fact that she radiates confidence on stage, shredding on the guitar and whipping around her signature shag haircut that she, unsurprisingly, pulls off so well. She makes Cheap Queen sound uniquely her own with a collection of songs about past romances and what it's like to navigate life and love as a queer artist, stating "If this is love, I want my money back" in one of the album's stand-out tracks, "If You Think It's Love." And then, before you can fully wrap your head around her lyricism, she strikes down that sentiment by declaring "Ain't I the best you had?" in "Hit the Back."
Although you may not necessarily be able to keep up with the whirlwind of emotions on Cheap Queen, you'll no doubt find yourself relating to King Princess's words. Her voice is a melodic alto tone that doesn't boast a huge range, but after attending a show on her Cheap Queen tour this past weekend, I can say that her stage presence was enough to make me consider buying another ticket for the following night. She puts her entire musical package on display while performing; singing, dancing, playing the guitar, and belting out a few ballads on piano, shaking off any rumors of nepotism (her father is a big-time recording engineer). Within the first few moments of watching her, you know she deserves to be up there.
Listen to the full album ahead.