Lashana Lynch Talks Being the First Black Female 007
Yes, Lashana Lynch Is the First Black Female 007, and You're Just Going to Have to Get Over It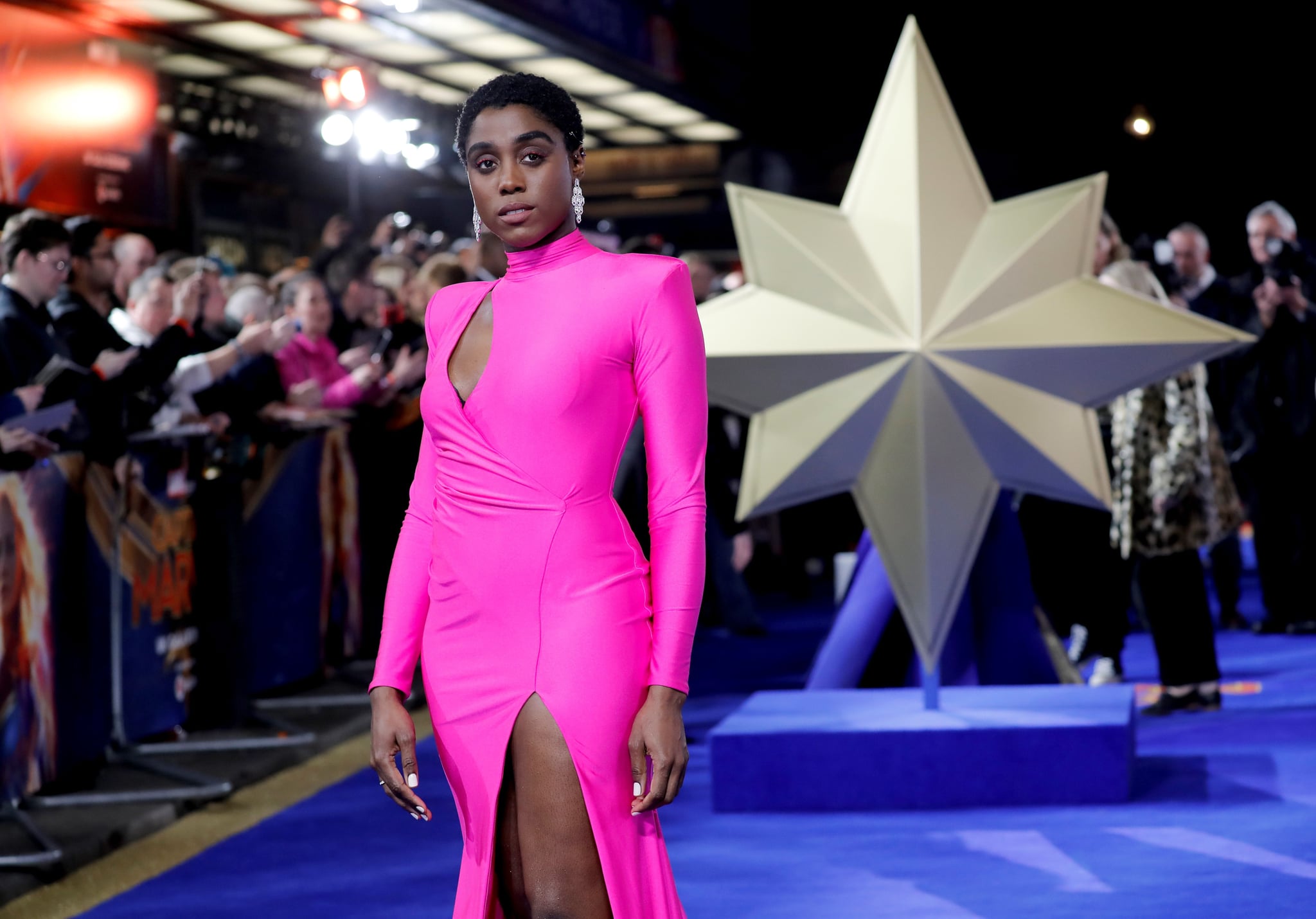 Image Source: Getty / Tolga Akmen
For many James Bond fans, the reveal that the franchise's 25th release would feature Lashana Lynch as the first Black female 007 agent at MI6 was met with much cheer; the Captain Marvel star is a proven badass beauty who will definitely bring her unique energy to the long-time film series. But much like all other fandoms, people try to ruin the good time by being gross and racist, an experience that Lynch recently opened up about with Harper's Bazaar UK.
In No Time to Die, Lynch's character Nomi has taken the reigns of the iconic 007 codename, while Daniel Craig's Bond has been in retirement. Fans got their first look at Nomi in the film's trailer, in which she tells Bond, "The world has moved on, Commander Bond. So stay in your lane. Or I will put a bullet in your knee." Personally, that kind of introduction screams "new favorite character," but the entrance seemed to enrage bigoted trolls who flocked to Lynch's social media accounts to rage. Though she initially thought to interact with the trolls, Lynch explains that she then deleted her social (for one week), meditated, and "saw no one but family."
"I am one Black woman – if it were another Black woman cast in the role, it would have been the same conversation, she would have got the same attacks, the same abuse," she told Harpers Bazaar. "I just have to remind myself that the conversation is happening and that I'm a part of something that will be very, very revolutionary."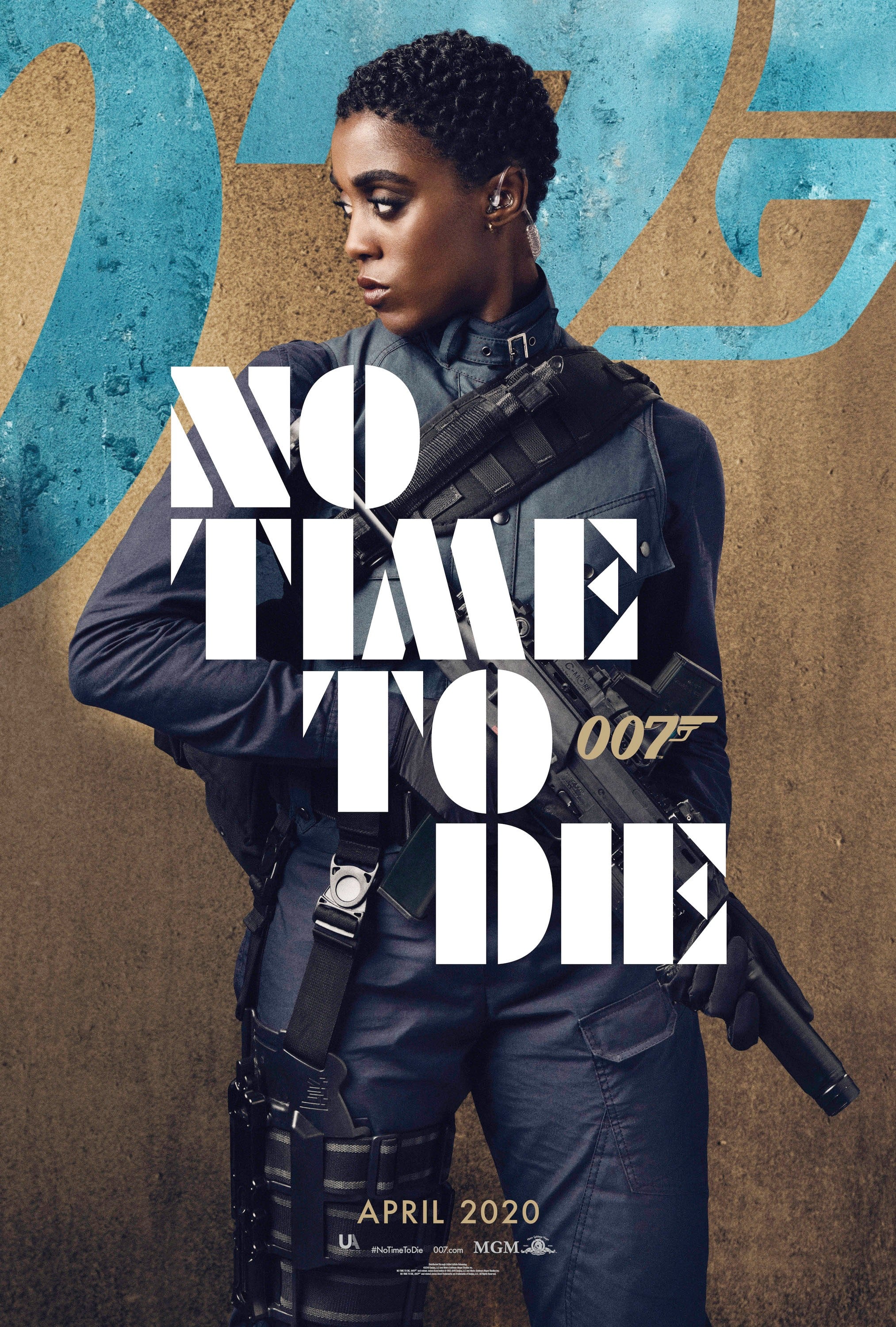 Image Source: Everett Collection
It's an experience that Black actors continually face when climbing the ladder to Hollywood success, with Star Wars' John Boyega being the most recent actor to speak out against studios who don't protect the actors they bring into their productions. "What I would say to Disney is do not bring out a Black character, market them to be much more important in the franchise than they are and then have them pushed to the side," Boyega said in an interview with GQ Magazine UK.
Lynch, who recognizes that her role as Nomi is "revolutionary," noted that things are shifting within the industry in a way that encourages Black actors to speak out about their experiences behind the scenes. "Now we're in a time when artists have enough collective energy to evoke change," she said. "There's real work to be done, there are frank conversations to be had. A magazine cover is already pretty, the words don't have to be."
"There's real work to be done, there are frank conversations to be had. A magazine cover is already pretty, the words don't have to be."
The actress also revealed that she had reservations about joining another franchise and ensured that Nomi would be a character that Black audiences can authentically connect to. She explained that she didn't want Nomi to be "too slick, a cast-iron figure" or a two-dimensional caricature that Black characters can easily fall into when handled with no care. "I didn't want to waste an opportunity when it came to what Nomi might represent," she told Harpers Bazaar, detailing how she sat down with scriptwriter Phoebe Waller-Bridge to go over Nomi's depiction. "I searched for at least one moment in the script where Black audience members would nod their heads, tutting at the reality, but glad to see their real life represented. In every project I am part of, no matter the budget or genre, the Black experience that I'm presenting needs to be 100 percent authentic."
Fans will be able to see Lynch kick ass and take names when No Time to Die finally premieres on April 2, 2021.