Los Espookys's Creators Are Advancing Latinx Representation
"Los Espookys"'s Creators Are Taking Latinx Representation to Another Level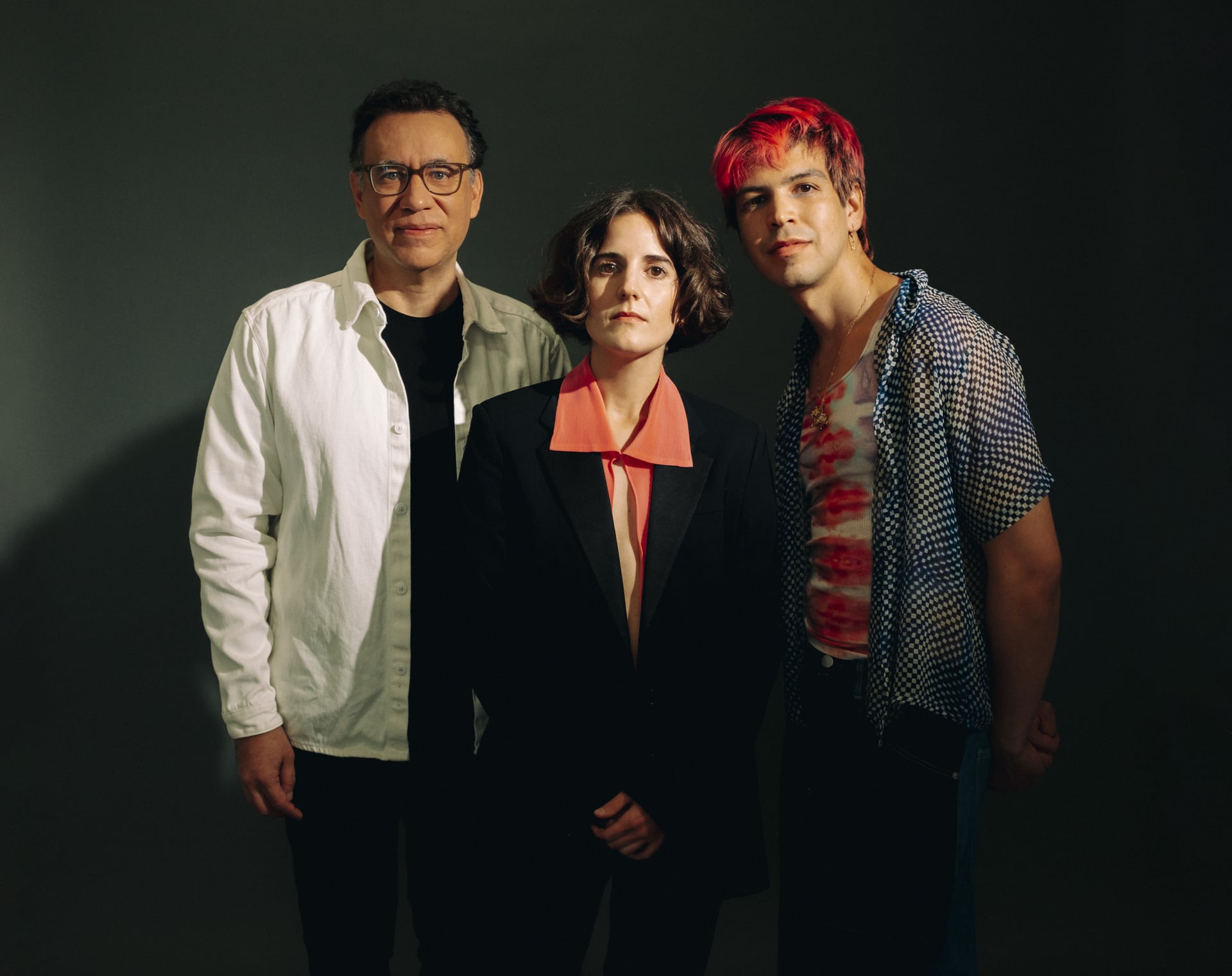 "Hispanic people can be weird," Ana Fabrega tells POPSUGAR before Julio Torres chimes in with, "Hispanic people can be selfish and stupid. They need a voice, too." Fabrega and Torres, along with Fred Armisen, are the creators behind "Los Espookys," a decidedly odd Spanish-language comedy on HBO. Its second season debuted on Sept. 16 after a multiyear hiatus due to COVID. Fabrega, Torres, and Armisen all wrote and appear in the show, which follows a group of friends who set up a business to scare (or sometimes just provide otherworldly impressions to) their clients. The first season establishes the group, bringing them together and explaining the concept. The second is free of those obligations, giving its characters more room to breathe and explore the ridiculous and funny in their situations.
Take Armisen's Nico. He's the uncle to one of the members of Los Espookys, and when he loses his job as a valet in the US (because self-driving cars have arrived), his wife leaves him, and he decides to go back to his "home country" (it goes unnamed) where his nephew still lives. He immigrates via a road trip with his abusive adult daughter. Armisen tells POPSUGAR that sequence is his favorite moment for his character, explaining, "There's something about getting yelled at and taking it as opposed to yelling back that is just great," while Torres cracks up in the background.
It's Armisen who says that "it's nice to depict weirdos" when describing the show's ethos, and "Los Espookys" certainly is weird. Watching it, there's a sense that it must come from these three odd brains — Armisen, famous for "Portlandia" and other off-the-beaten-path comedies; Torres, who wrote for "SNL" and did the HBO stand-up special "My Favorite Shapes" in which he discusses . . . his favorite shapes; and Fabrega, who less-quirky viewers may recognize from "Father of the Bride" but who came up with her own esoteric stand-up in addition to appearing on shows like "At Home With Amy Sedaris."
In "Los Espookys," Fabrega plays Tati, the idiot savant of the titular group. This season, we see inside her mind as she tries to puzzle out some of her life's biggest mysteries. One is when she starts writing "Tati's version" of great works of literature, which sell well because they're cheaper than the originals and perhaps easier for school children to understand. Fabrega says she particularly liked her "Jane Austen type of writer" costume, which Tati wears to a literary panel where she gets schooled on what creating really is. She also appears as Shakira, dressed down in a page-boy hat, and as a ghost, among many others. Tati is a bit of an enigma: simple enough to be extremely complicated, a character the show laughs at and with, and one of the many oddballs powering the action.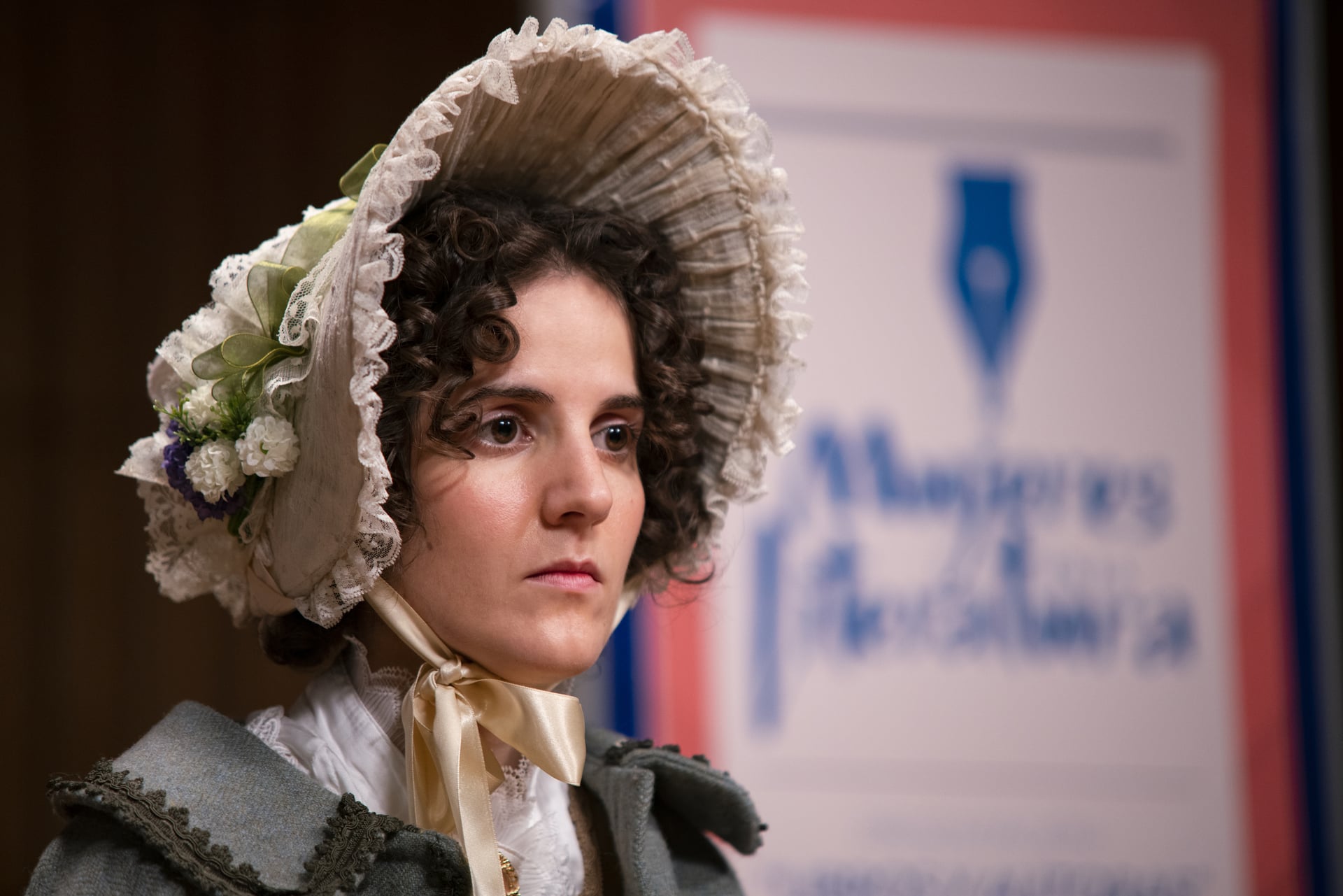 As with Tati's arc, "Los Espookys" is masterful at finding the humor in the odd and diving into it. It's a different aesthetic than Latinx shows normally get (or really any other show on television). There are no maids, sexpots, or cartels. Instead, there's a water shadow who makes the trip outside of Torres's character's brain into the real world, landing a job at the US embassy. And then there's the moon, as portrayed by Oscar-nominee Yalitza Aparicio — talk about different.
"We needed someone who had a presence, something special about them. And it didn't matter how old or how young or famous or not. It's their presence that mattered, and then when we had the idea of offering it to Yalitza, it just felt so well realized and specific," Torres says regarding casting Aparicio's character. Fabrega adds, "Once we had Yalitza for the part, it was like, 'Oh, well, it's got to have this calming presence.' She's in this magnificent world, but she's so humble."
And that's how the character appears in the show. "Our wardrobe designer and our production designer had such a fun time creating the moon," Torres recounts. "There are so many limbos in this show that it was like, 'OK, well, the moon outfit in limbo has to look different than the water shadow outfit in limbo.' So maybe it's shiny instead of dark, maybe there are no ruffles, maybe it's more modern." Fabrega further details, "The sound design in the moon world . . . you hear these little, almost like chime bell sounds. It's very relaxing and calm."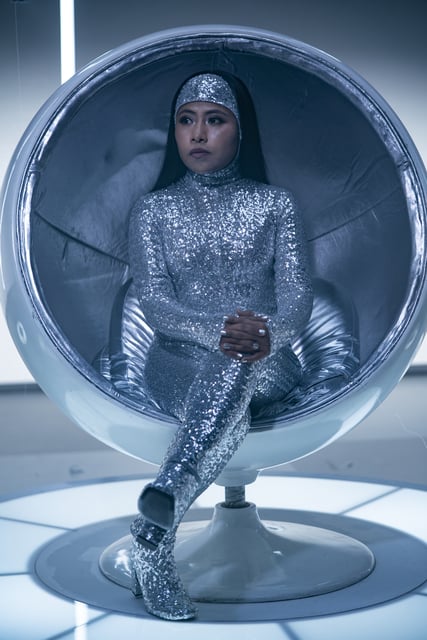 This attention to detail makes the world of "Los Espookys," including its various "limbos," so humorous and fully realized. Over the course of the second season, both the water shadow and the moon have full-fledged, character-developing arcs, and they're both just complementary characters to the main group. It's this willingness to sidetrack, world build, and exalt in various make-believes that makes "Los Espookys" so eccentric.
Torres describes this mix as what happens when allowing "Latinx and queer people to do what they want," with Fabrega declaring, "What makes the show feel so distinct from other shows that maybe check similar boxes is that there's no agenda to it. We're just writing the best show that we want to write. And luckily, HBO isn't imposing any sort of diversity — they just let us make the thing that we want to make, and it happens to come out that way." It's clear when watching "Los Espookys" that the gags come first. "It does always start from like, 'Wouldn't it be funny if this happened?'" Torres says.
"We do try to keep it grounded in some kind of reality, just so there is a dramatic element to it," Armisen adds. And indeed, the second season has more of a narrative thrust than the first, but the surrealist vibe remains, even when moving the plot forward.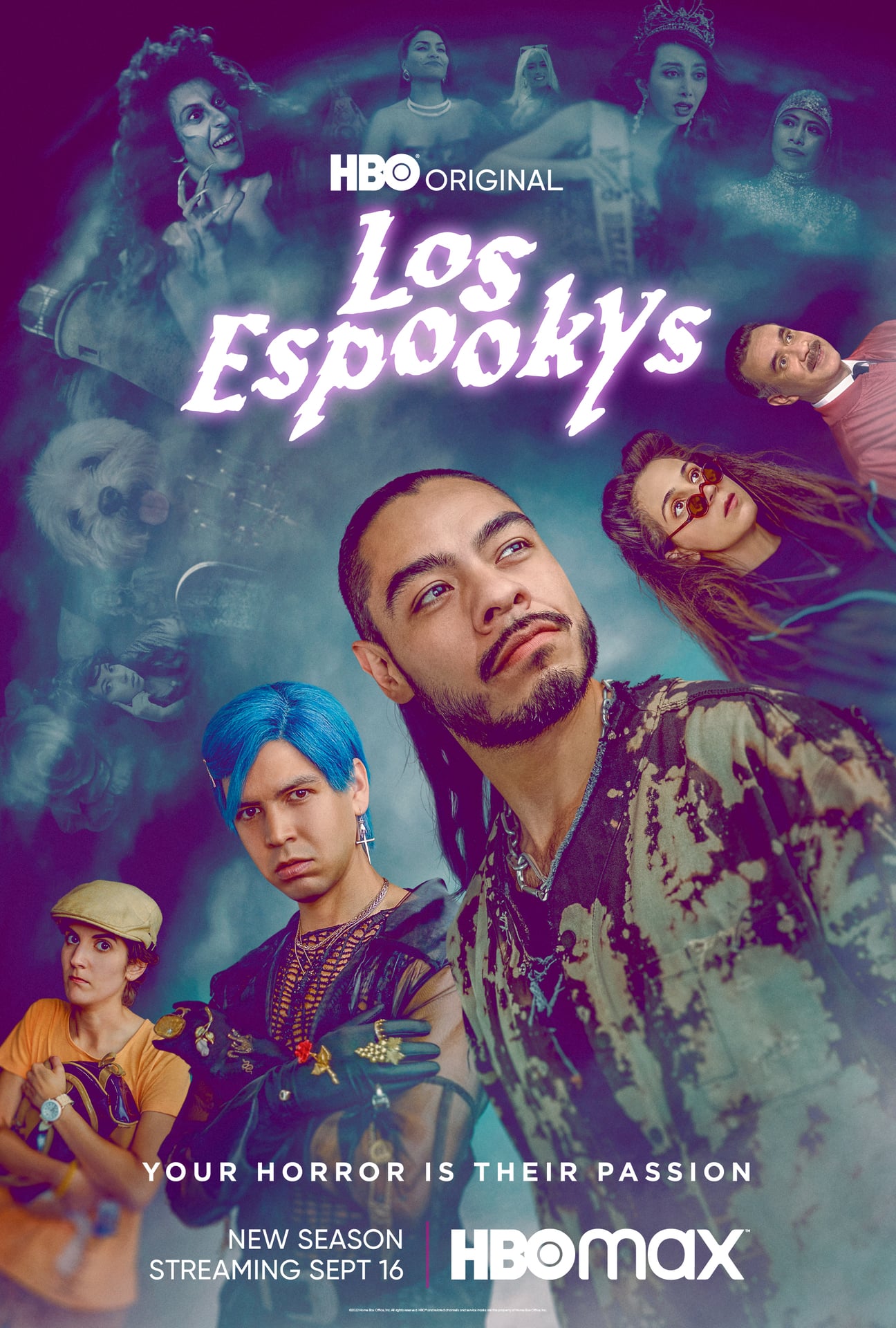 "Los Espookys" isn't trying to be for everyone. To enjoy it, you have to appreciate the comedy of juxtapositions. You have to respect queer worlds, and you have to be comfortable watching a show in Spanish. "Even though it's predominantly in Spanish, it's not only for Spanish speakers. . . . If you make a show that people like, I don't think it matters what language it's in," Fabrega says before adding, "I would love it if, in school, they assigned it to kids in Spanish class."
"Things that are incredibly specific end up being universal," Torres says. "Los Espookys" is about as specific as it gets, from the leads to the creators to the costuming to the soundscapes. It's a weird world and one that advances Latinx representation, even if it only does so "coincidentally," as Armisen says. The thing is Latinx people can be anything — our tastes, our values, our aesthetics, they're all extremely varied. And that's why shows like "Los Espookys" are so important. They prove there's no one way of being Latinx, no universal understanding of our identities or senses of humor. Our community has weirdos and bombshells, and it's nice to see the less Hollywood-typical version of ourselves, particularly when people like Torres, Fabrega, and Armisen are at the helm.