All the Spoilery Details From Season 3 of The Marvelous Mrs. Maisel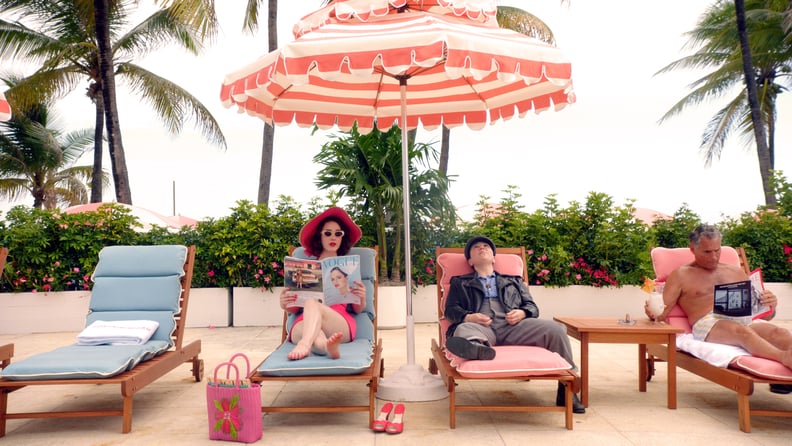 Amazon Prime
Everyone's favorite comedic housewife of the Upper West Side is back in season three of Amazon Prime's The Marvelous Mrs. Maisel. The show that is equal parts charming and annoying has eight new episodes filled with brisket, money troubles, clever stand-up acts, familiar faces, divorces, and a surprising amount of musical numbers. Though it loses a little bit of its dazzling sparkle, it's still a treat to be back with the family that's either kvelling or complaining. What was expected to be a season all about the marvelous Midge going on the road with the sensational Shy Baldwin, who has the voice of an angel, includes plot points for the other characters on the show. From Joel opening up his own nightclub to Abe's identity crisis carried over from last season to Susie taking on Sophie Lennon as a new client, it is not "all about you, Miriam," as Noah would say.
In need of a guide to navigate you through all the drama that goes down in a somewhat messy third season? Confused about Midge and Joel's marital status? Not sure what Abe's doing with his life? How many more times will Susie get mistaken for a man? And of course, what reckless career-threatening move does Midge make? Here is a recap of all the major plot points in the whirlwind third season of Amy Sherman-Palladino's Emmy Award-winning series.
01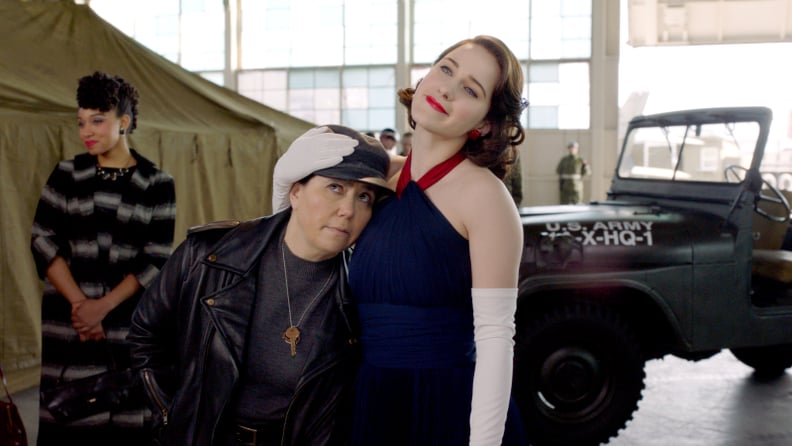 Curtain Calling
If you recall at the end of season two, Midge shows up unannounced at Joel's door looking for what today would be considered a booty call. Season three picks up right where it left off with Midge leaving a sound-asleep Joel's bed. Then it's off to the races at the New York USO show, where she opens up for Shy Baldwin in what sort of serves as a pretour warmup. Except for forgetting the most important part — introducing Shy — she kills it. The boys love her; are you surprised?
Susie Myerson and Associates gets closer to legitimacy now that Susie officially takes on Sophie Lennon as a client — that makes two, way to go, Susie! However, Midge does not take the news well when Susie comes clean to her. The two are at odds in the first two episodes but quickly patch it up.
Enter the dazzling Sterling K. Brown as Reggie, Shy's manager — his real manager, as opposed to Lou, who we meet at the USO show, otherwise known as "the white guy record labels are willing to deal with," as Reggie puts it.
02
Joel and Midge Finally Get Divorced Only to Get Married Again
In what only took years, Midge and Joel's divorce is officially finalized. Joel goes to court with Midge, confusing the judge, who questions why they are getting a divorce since they appear to be so amicable, but he comes around to banging the gavel.
The newly divorced coparents are on friendly terms when Midge leaves for Las Vegas to start the tour in the states. At least friendly enough to encourage Joel to take a plane out to Vegas and catch her show. Everything goes down smoothly, including the drinks. That is, until they wake up with massive hangovers and a ring on Midge's finger. Turns out they got hitched AGAIN in the hotel chapel. An annulment is mentioned, but we don't actually see anything signed. So either we're supposed to assume they got it annulled, or maybe they're still married?
Joel starts dating Mei Lin, whose family runs the secret gambling ring hidden underneath Joel's new nightclub in Chinatown. She's smart and in law school, and she keeps him in check. They are pretty cute.
03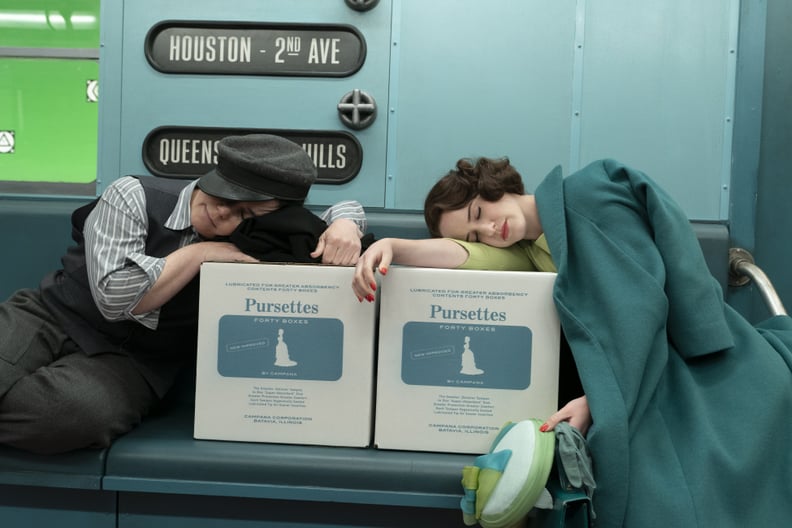 Down and Out in Forest Hills
Did you ever ask yourself how the Weissmans are so well off? Rose doesn't work; Abe was a professor at Columbia, a job that isn't known for raking in the big bucks; and his Bell Labs was short lived. Turns out Rose's trust fund was footing the bill all these years. Well, not anymore. When Rose goes back home to Providence, RI, to ask for more money in her trust, she is so offended by her family's gender-based bias toward her that she gives up her trust entirely in an impassioned moment of liberation. Unfortunately, now they find themselves in a very precarious situation, especially since Columbia is taking back their gorgeous apartment now that Abe no longer works there.
A desperate and downtrodden Rose and Abe are forced to say goodbye to their fabulous, never-ending Upper West Side palace of an apartment. What's worse is they have no other choice but to go and move in with Shirley and Moishe in Forest Hills, Queens. As intolerable as they are, it's nice of the Maisels to open up their home. Unable to part, they bring Zelda with them, but later in the season they must let her go due to their poor financial status.
Rose and Abe are lost this season; they're displaced from their home and both searching for purpose. An unemployed Abe finds himself hanging around a group of beatniks, starting a communist newspaper, and getting arrested with . . . Lenny Bruce. When Rose learns she has quite the knack for matchmaking, it seems like a business path she may be heading down by the season's end.
04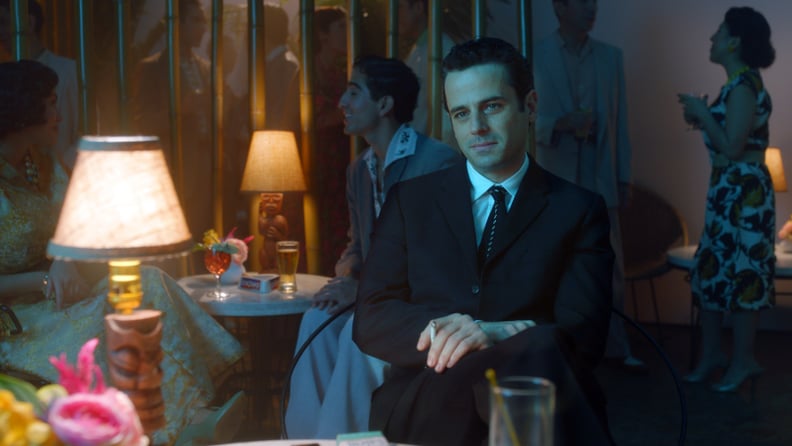 Lenny and Midge Have a Serious Will-They-Won't-They Moment
The most suspenseful moment in the whole season happens between Lenny Bruce and Miriam in episode five. She runs into her comedy confidant at a bar in Miami, where he is apparently living for the time being. He invites her to join him later that night at a staged party on live TV, which resembles the real-life show from the '60s Playboy Penthouse. Afterward, the two share some palpable sexual tension at a Cuban nightclub over dinner and dancing. They walk back to his "place," which turns out to be a motel-ish hotel room. They stand in the doorway for a bit, and it really feels like the moment many shippers, like myself, have been waiting for. After several minutes of thinly veiled small talk and intense stares, Midge opts to go back to her hotel in a cab. Lenny's parting words are, "Before I'm dead," maybe something will happen between them (a girl can dream). They have less time than they think, since Lenny Bruce is a real-life person who tragically died in 1966 from a drug overdose, and season three takes place in 1960.
05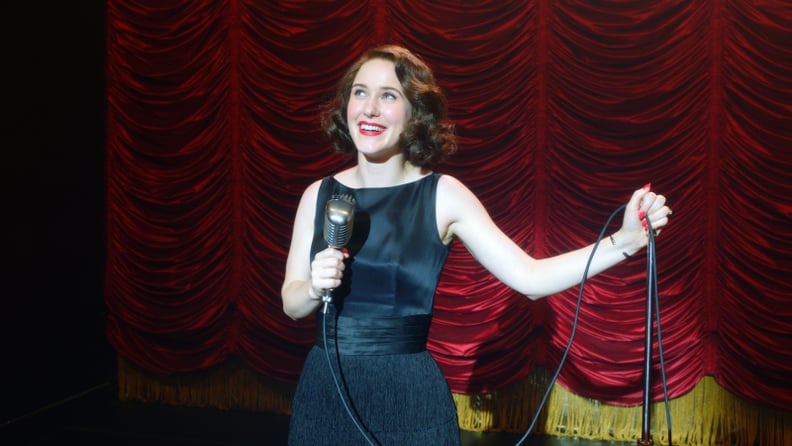 The Tour de Farce
It is mostly smooth sailing on tour with Shy as the two develop a sweet rapport with one another. There are plenty of stand-up acts and musical performances to go around. After Midge learns her lesson in Vegas that you have to adjust your act per the geographical background of your audience, she really gets good.
Midge befriends Shy's bass guitarist, Carol Keen, played by none other than Liza Weil, who played Gilmore Girls fan-favorite Paris Gellar. Keen is a single mother and veteran when it comes to performing on the road while mothering from a distance. She gives Midge some sage advice in a solidarity sisters moment.
Shy and Midge form a great bond that's a pleasure to watch. On their last night in Florida, she comes to his rescue after finding him beaten and bruised on his boat. Midge gets a reality check when she learns her boss can't stay at a different hotel because, well, it's Jim Crow Florida in 1960. She learns Shy is a closeted gay man, who, underneath his shiny smile and pretty girls on his arms, lives a darker life than she first thought. Out of gratitude, Shy reveals his original name: Dwayne.
06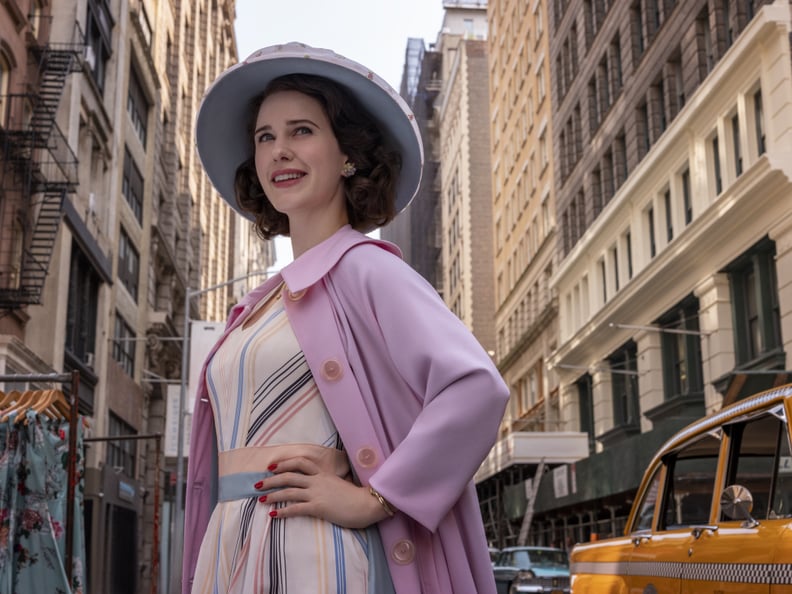 Back in New York For New Beginnings and Endings
The Shy Baldwin tour is on a break for two months before they take off overseas. So naturally, Midge and Susie are back in New York by the end of the season, and Midge is living at Moishe and Shirley's along with her parents
Astrid has her baby, and the bris is held at the Maisels' in Queens. Abe is passing out copies of The New York Times with his op-ed about the tragic state of contemporary theater, which of course he is more concerned with than his grandson.
Rose visits Benjamin at the hospital where he works to apologize for what happened with him and her daughter. Rose goes back a second time to try to set him up with another girl, which prompts an angry Benjamin to march down to the stage deli and confront Midge. He says his piece and sticks it to Midge with class and composure.
Susie's gambling problem, which starts in Vegas, becomes serious right around the time her mom dies. In the last episode, she goes to none other than Joel to help her manage Midge's money, because clearly she can't be trusted.
Miriam buys her apartment back from Moishe, who apparently still owns it. She plans on using her money from the Shy Baldwin tour to pay for it.
07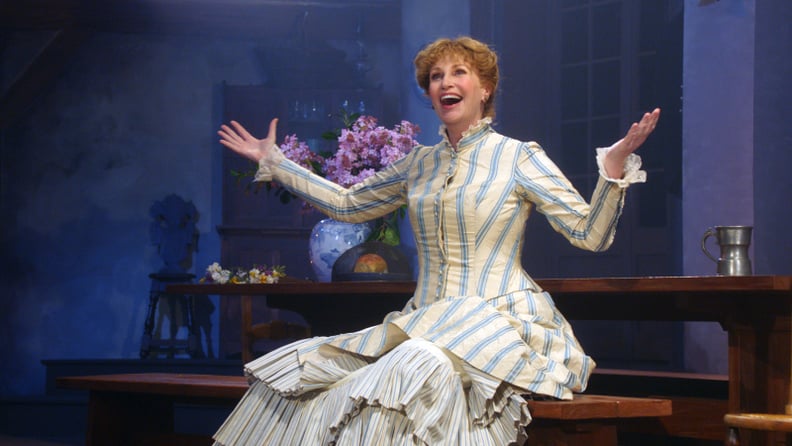 The Disaster Artists
Sophie wants to be a serious actress, and Susie makes it happen for her. That is, until Sophie chokes and blows it all up. On the opening night of Miss Julie, the Broadway play Susie puts together from scratch, she messes up her lines and goes full Sophie from Queens. The play is canceled, and so is Sophie.
One person who does pull off a great show is Joel. His club opens and is packed on its debut night.
Speaking of poor performances, Midge gets the chance to play at the Apollo Theater and open for Shy. Midge goes off book and makes Shy the victim in her scathing act. Her jokes allude to Shy's sexual orientation, and though the innuendos are lost on the 1960s audience, they hit close to home for Shy. Midge goes too far, because when she and Susie arrive at the tarmac to take off for the European tour, Reggie comes out to inform them that The Marvelous Mrs. Maisel will no longer be opening for Shy Baldwin.
Season three ends with a heartbroken Susie and Midge standing at the tarmac as the plane takes off without them.