This Actor's Moira Rose Impression Is Lit-trally So Good Even Catherine O'Hara Approves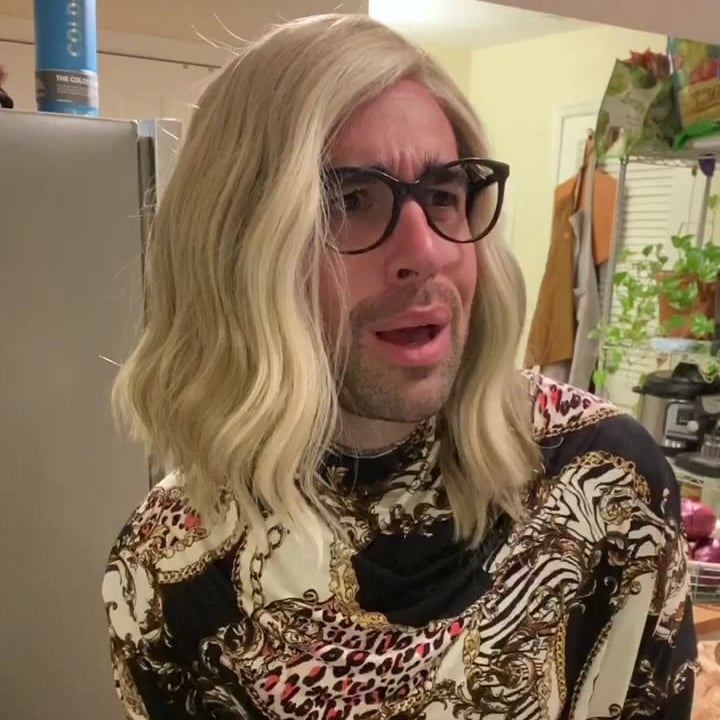 2020 has been a traumatic year, but Schitt's Creek's astronomical rise to fame and critical acclaim has been of its few highlights. The quirky Canadian show became the talk of the town after Netflix introduced it to a global audience, and after relentless binge-watching, the world was hooked. Fans love it for its nonchalant yet powerful queer representation, stripped-down humor, and sweet family dynamic.
In the midst of the show's recent fanfare, Catherine O'Hara's phenomenally comical character Moira Rose, with a rotating set of wigs and a nondistinctive accent, has become a cultish cultural icon. Sadly, as the show wrapped up its series finale earlier this year, there will be no more eccentric Moira moments coming our way.
But for new and old fans looking for more of the Crows Have Eyes III: The Crowening icon, TikTok impressionist Michael Judson Berry has been continuing to post impressions of Moira. Berry is a classically trained actor from New Jersey who began posting Moira impersonation videos on TikTok in early 2020. Just a few months later, Berry has nearly 150,000 followers, 1.5 million likes, and the approval of O'Hara herself.
He has tons of hilarious videos, but here are his most outstanding performances.