Michelle Obama's Memoir: The Light We Carry
Michelle Obama Shares Tips on Doing "Serious Work in a Joyful Way" in Her New Memoir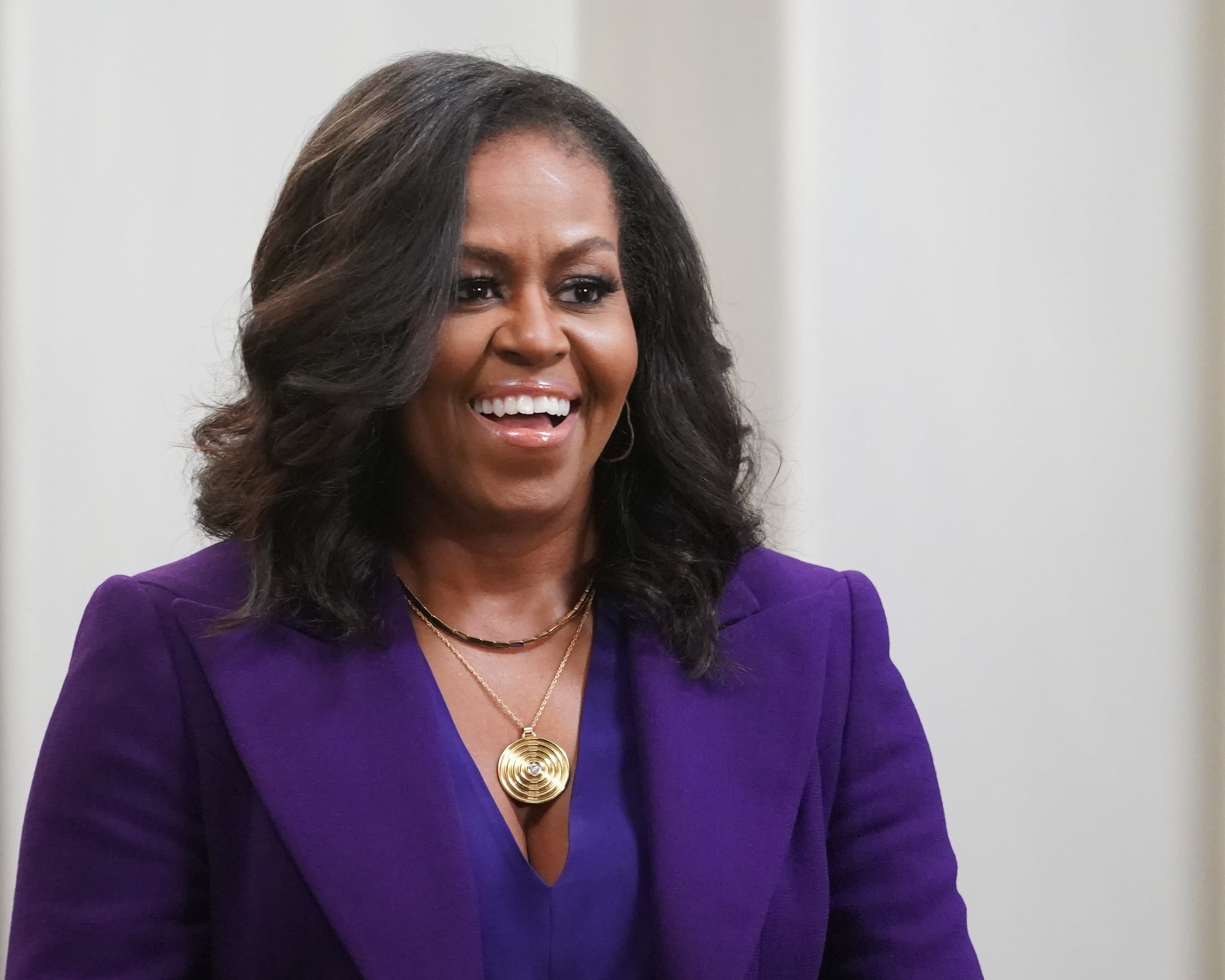 Image Source: Getty / ABC / Richard Cartwright
Michelle Obama's second memoir has arrived. "The Light We Carry: Overcoming in Uncertain Times" outlines the "habits and principles [Obama] has developed to successfully adapt to change and overcome various obstacles — the earned wisdom that helps her continue to 'become,'" per its description on Penguin Random House. Some of these habits include "'starting kind,' 'going high,' and assembling a 'kitchen table' of trusted friends and mentors" — and all are testaments to Obama's hard-won wisdom and compassionate nature.
Per a review in The New York Times, "Each chapter is a tool, as Obama puts it, to help keep yourself together. Her thoughts are nuanced and never prescriptive; she tells stories about what has worked for her." The book is meant to promote resiliency and positive change, and as Obama herself writes, "My goal was always to do serious work in a joyful way, to show people what's possible if we keep choosing to go high."
Back in July, the former first lady announced that her new book would arrive on Nov. 15. In a short video announcement posted to her Instagram, Obama shared the memoir was a result of channeling her frustrations from the past few years into something positive.
A lot has happened since she published "Becoming" in 2018, she said, listing the global pandemic, the Jan. 6 insurrection, and a rise in hate and bigotry as examples. As these events often left Obama feeling vulnerable, and at times afraid, she described the new book as a "toolbox" that kept her centered and feeling less alone. "This book is a collection of stories and practices that have helped me sort through all the challenges and questions that keep us up at night: How do I know I'm good enough? How do I bring my whole self to the table? How can I overcome my fears?" she wrote in the caption.
No book published in the United States sold more copies than "Becoming" did in 2018, selling over 17 million worldwide and even earning a Grammy for its audio version. In addition to the acclaimed work, Obama is the author of a young readers' version of "Becoming," as well as "American Grown," which tells the story of the White House Kitchen Garden.
Purchase the book here, and watch her full announcement ahead.
"The Light We Carry" Release Date
"The Light We Carry" was released on Nov. 15.