Minka Kelly Refused to Film a Nude Scene in Euphoria
Minka Kelly Opens Up About Refusing to Film a Nude Scene on "Euphoria"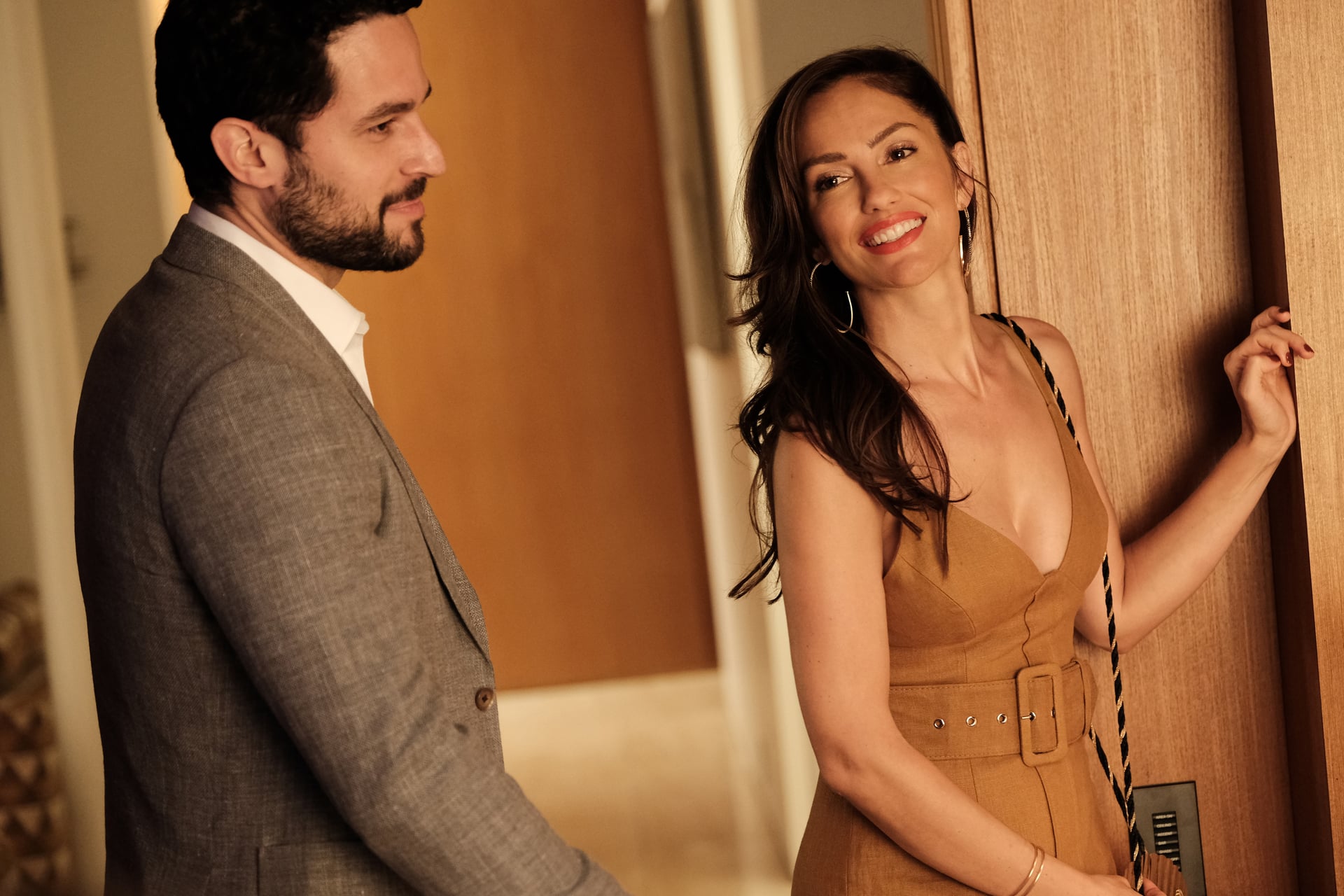 Minka Kelly says she pushed back against doing a nude scene during her first day on set of "Euphoria." In a recent interview with Vanity Fair, the 41-year-old actor explained how the show's creator and director, Sam Levinson, originally planned for her character, Samantha, to appear nude in a scene where Maddy (Alexa Demie) unzips her gown. In the Emmy-winning drama, Kelly plays a wealthy mother who hires Maddy to babysit her son. "That was my first day as a guest on this new show, and I just didn't feel comfortable standing there naked," Kelly told Vanity Fair. "[Levinson] thought it would be more interesting if my dress fell to the ground. . . . I said, 'I'd love to do this scene, but I think we can keep my dress on.' He was like, 'OK!' He didn't even hesitate. And he shot a beautiful scene and got exactly what he wanted."
Sydney Sweeney recently opened up about filming nude scenes for "Euphoria." In a recent interview with The Independent, Sweeney set the record straight about whether she's ever felt uncomfortable shooting "Euphoria," noting that there's an intimacy coordinator on set. "There are moments where Cassie was supposed to be shirtless and I would tell Sam, 'I don't really think that's necessary here' and he was like, 'OK, we don't need it,'" the 24-year-old star explained. "I've never felt like Sam has pushed it on me or was trying to get a nude scene into an HBO show. When I didn't want to do it, he didn't make me."
Image Source: Eddy Chen/HBO