Netflix's Cheer Is the Tip of the Iceberg When It Comes to Cheerleading Movies and TV
The Netflix docuseries Cheer follows the ups and downs of a real-life elite cheer squad, adding a touch of reality to a genre that's already superpopular in fiction. While some movies and TV shows have had cheerleaders as major characters or plot points, there are also a handful that actually focus on the sport of cheer as the main event. If Cheer has you ready to rewatch some of the best cheerleading movies and TV shows — or hoping to discover some new favorites — we've got you covered! Keep reading for our favorite cheerleading movies and TV shows, from the total classics to childhood faves and more.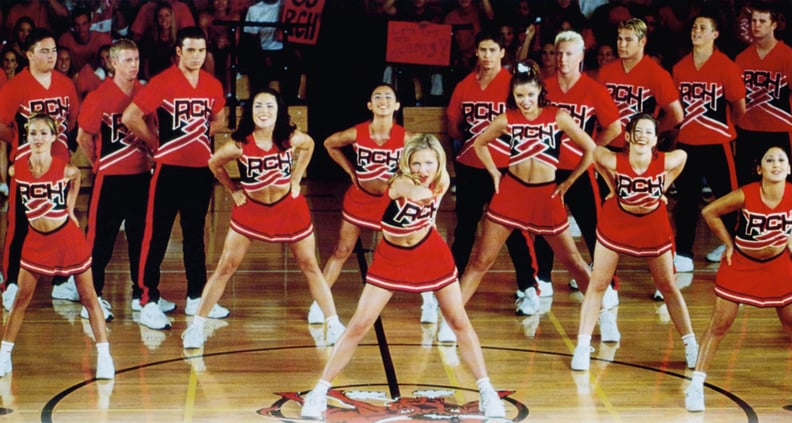 Bring It On
It's the gold standard for cheerleading movies. The rivalry between two cheer squads kicks into high gear when one of them discovers their routines were stolen by a former captain from a different squad, and now they're out to take back their crown.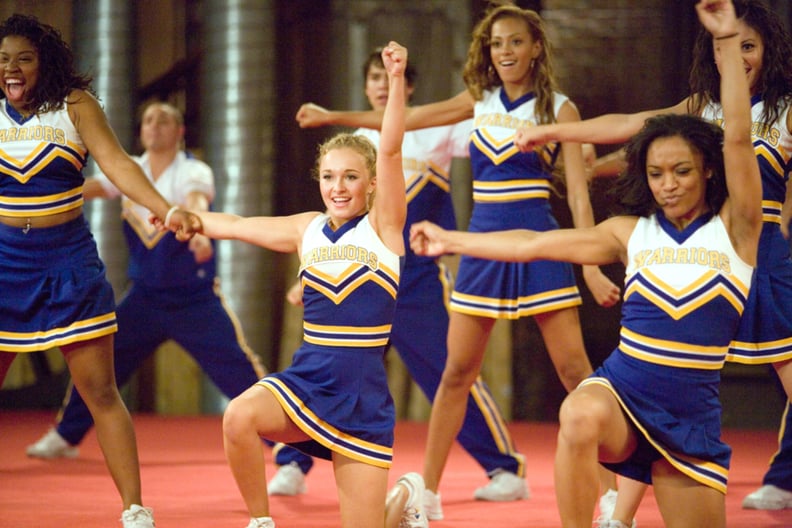 Bring It On: All or Nothing
The Bring It On franchise has churned out a seemingly infinite number of spinoffs and sequels, but this one, starring Hayden Panettiere, is probably the most memorable. Panettiere plays a cheerleader who transfers to a new school and is recruited to join their cheer squad, but struggles to meet their high standards as they prepare to face off against her old team.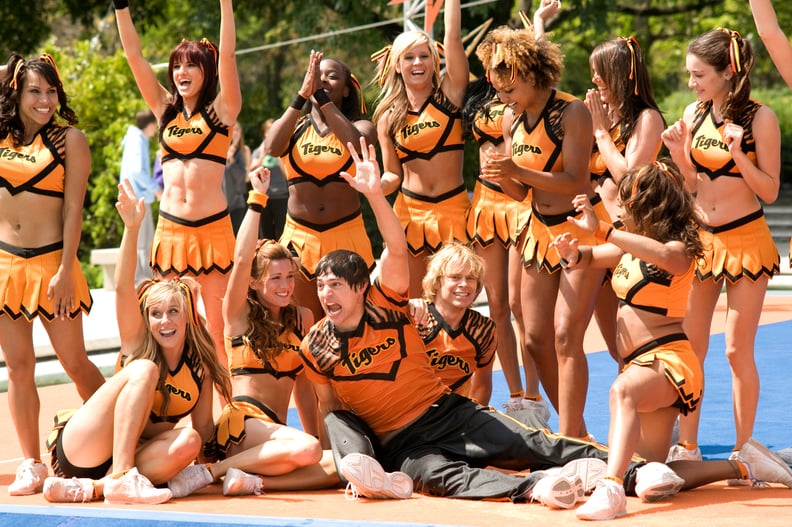 Fired Up!
A pair of high school football players are bored by the idea of yet another summer football camp, so they get a bright idea: try out for cheer camp so they can hang out with cheerleaders instead. Raunchy hijinks ensue, but they get a lot more than they bargained for when they arrive, discovering that cheer isn't just about short costumes and chants.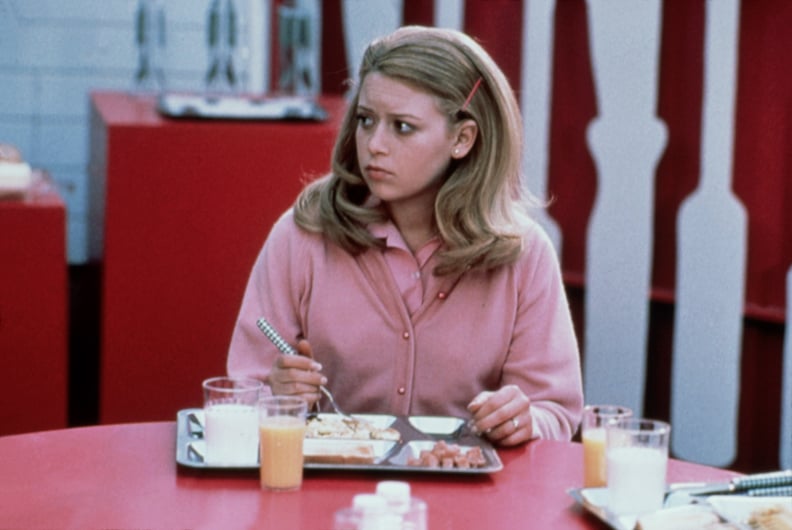 But I'm a Cheerleader
Cheerleading is a backdrop for this dark, satirical comedy that tells the story of a popular cheerleader whose parents think she's a lesbian and send her to conversion camp. Instead, the camp actually opens her eyes to her sexuality, thanks to a rebellious lesbian she meets there.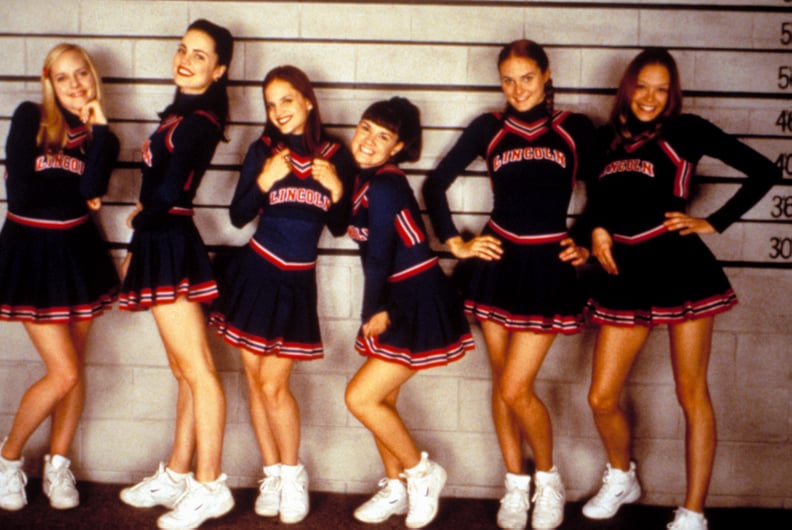 Sugar & Spice
Sugar & Spice is about cheerleading . . . but also about bank robbery. The 2001 teen film is a cult hit, residing in the same dark comedy vein as Jawbreaker and Drop Dead Gorgeous. You won't see a ton of stunts, but you will get some clever dialogue and debunked myths about cheerleaders.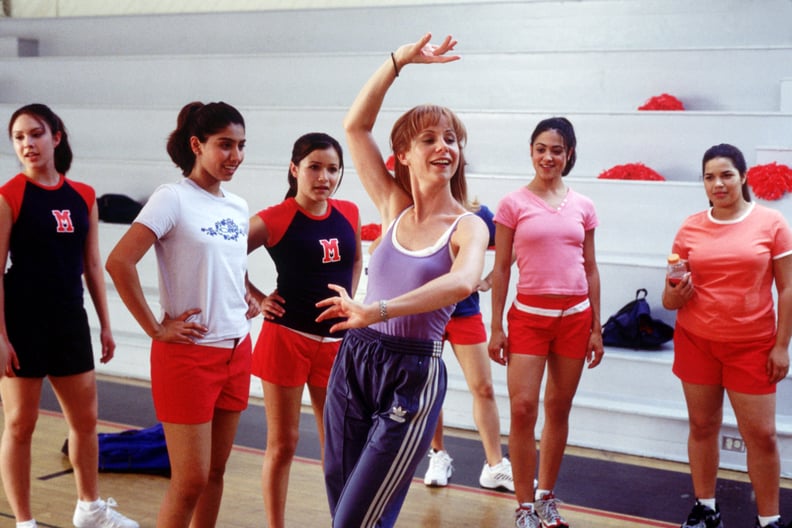 Gotta Kick It Up
A largely Latina cheer squad gets a new coach in the form of a Juilliard-trained former dancer turned biology teacher. The very different experiences and styles of the coach and her students lead to conflict, and they have to work together to lift the squad up and ensure its future.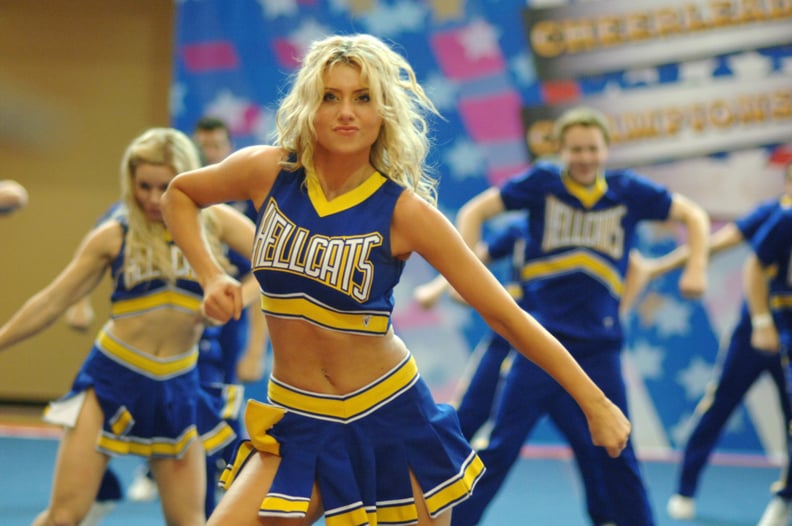 Hellcats
The short-lived CW comedy followed a college student who loses her scholarship and tries out for the university's cheer team to make ends meet instead. Once she's on the team, she dives headfirst into the hilarious, high-stakes world of competitive cheer and her new teammates' drama.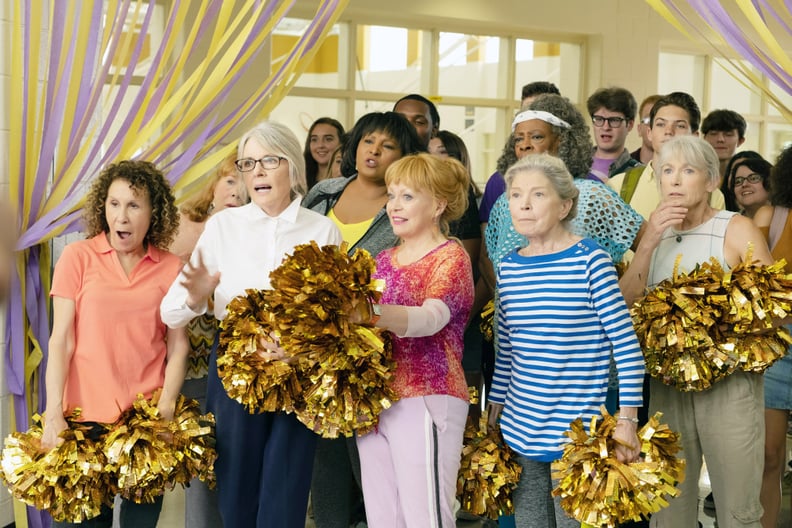 Poms
A terminal cancer patient decides to stop receiving treatment and spend the rest of her days at a retirement home called Sun Springs, where she unexpectedly rediscovers her love for cheerleading and life through starting a cheerleading squad with her fellow retirement-home residents.
Zombies
This hit Disney Channel movie (turned franchise) sees the friendly zombies from Zombietown transfer to the Stepford-esque human school Seabrook High, where everyone hates zombies. If there's one rule, it's that cheerleaders and zombies don't mix. But when Zed, a zombie, hits it off with one of the school's most popular cheerleaders, Addison, they could just bring the divided school together.