A Vampire Falls For a Vampire Slayer in Netflix's "First Kill"
Fans of "Twilight," "The Vampire Diaries," and "Buffy the Vampire Slayer" are in for a treat, judging by the trailer and exclusive clip Netflix just released for "First Kill," the forthcoming series based on a short story of the same name by bestselling author V.E. Schwab. The story was originally published in the YA anthology "Vampires Never Get Old: Tales With Fresh Bite," which was edited by Zoraida Córdova and Natalie C. Parker.
"First Kill" follows a teenage vampire named Juliette (Sarah Catherine Hook) as she tries and fails to kill a new girl in town named Calliope (Imani Lewis), who turns out to be from a family of powerful vampire slayers. Fortunately, things do not go as planned, and Juliette and Calliope's complicated relationship forms the heart of the series. Featuring all the drama and tension of every good teenage vampire story, with a refreshing queer twist to boot, "First Kill" looks like a promisingly unique addition to the vampire canon.
Schwab, also known for the book "The Invisible Life of Addie LaRue," coproduced the series and cowrote the script with showrunner Felicia D. Henderson, known for her work on "Gossip Girl" and "Empire," among other hits. Ahead, check out the first-look photos, release date, trailers, and more.
"First Kill" Official Trailer
"First Kill" Exclusive Clip #1
"First Kill" Exclusive Clip #2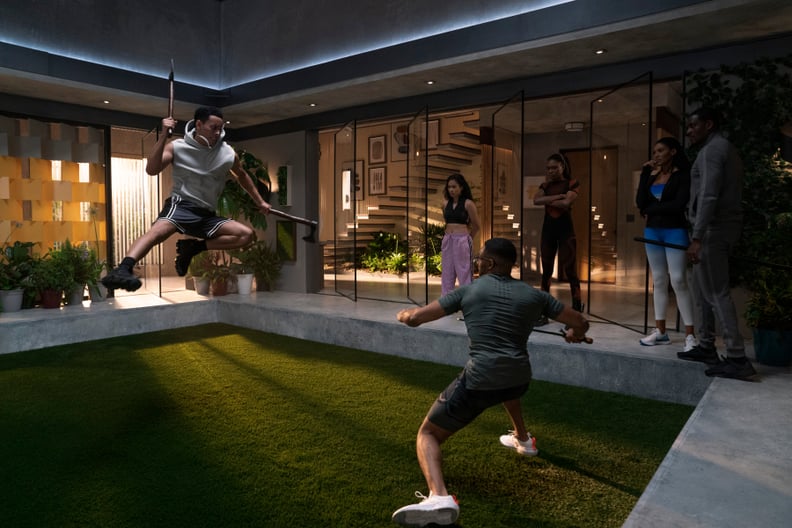 "First Kill" Plot
"First Kill" tells the story of Juliette, a girl who comes from an influential vampire family. In order to take her place in her family's ranks, Juliette must complete her first kill. She targets Calliope, a new girl in town who ironically turns out to be part of a family of vampire slayers. "Both find that the other won't be so easy to kill and, unfortunately, way too easy to fall for," the series description reads.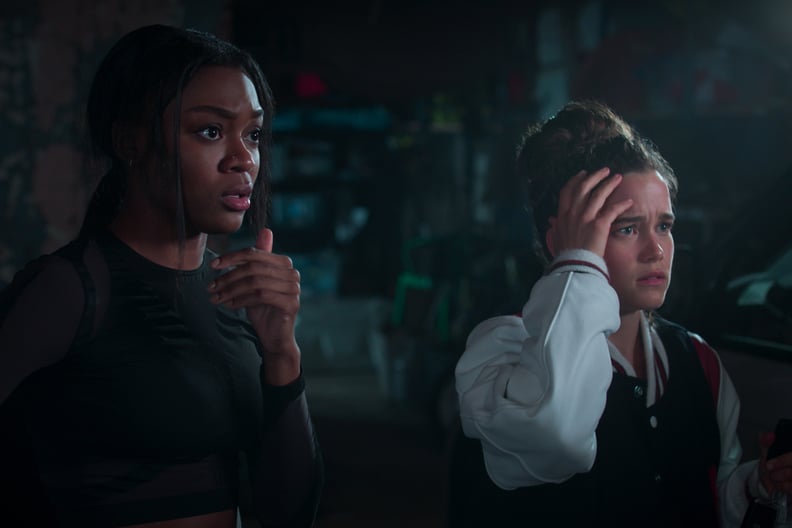 "First Kill" Cast
The show stars Sarah Catherine Hook as a young vampire and Imani Lewis as a young vampire hunter. It will also feature Jonas Dylan Allen, Dylan McNamara, and MK xyz.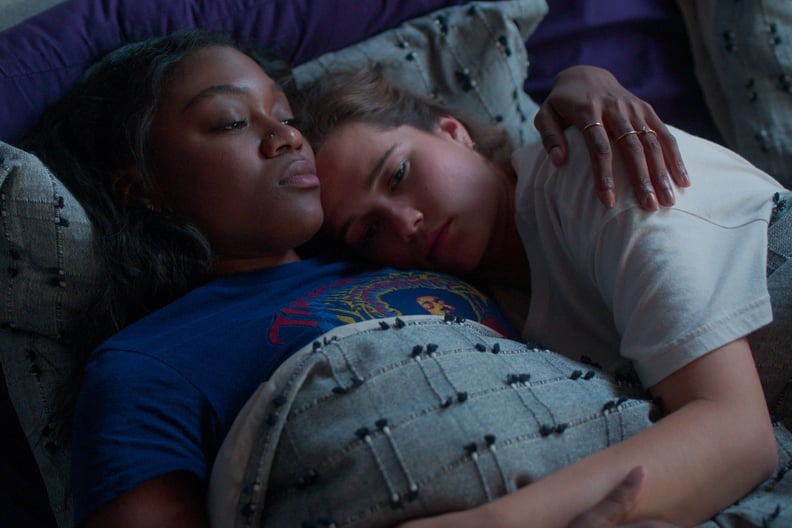 "First Kill" Release Date
"First Kill" is set to be released on June 10 with all eight episodes dropping on Netflix.
"First Kill" Producers
V. E. Schwab will write and executive produce the show along with showrunner Felicia D. Henderson. Emma Roberts and Karah Preist are also executive producing.