How I Met Your Mother Past References in the Series Finale
Did You Catch All These Inside Jokes in the HIMYM Finale?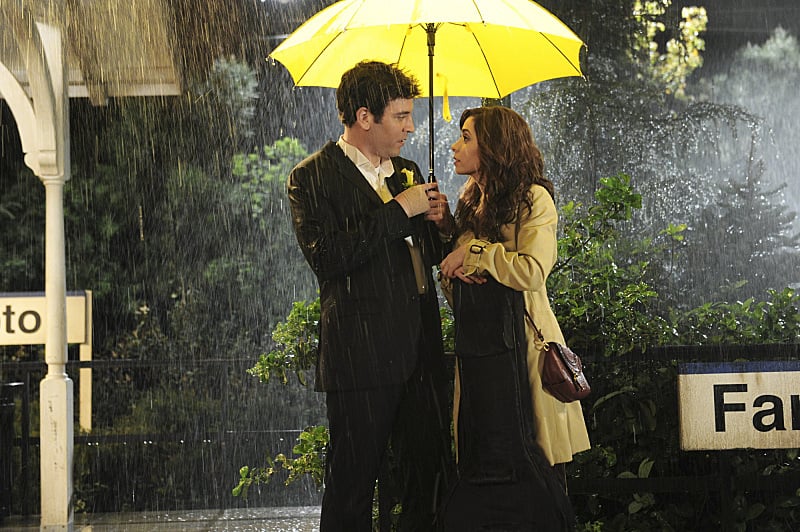 We've known about the yellow umbrella for a few seasons now, and it's been used to "show" the mother before we met her, hiding her face. When Ted meets Tracy, they fight over the umbrella, both recounting the St. Patrick's Day party and bar where Tracy leaves the umbrella and Ted picks it up.