What Will Happen in American Horror Story Season 4?
10 Things You'll Probably See in American Horror Story: Freak Show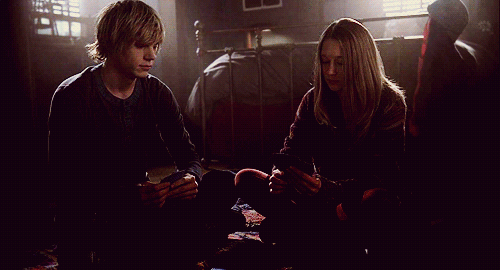 In Murder House: Ryan Murphy equated the love between Tate (Peters) and Violet (Farmiga) to Romeo and Juliet. Ben (Dylan McDermott) tells Violet to stay away from Tate, but they fall in love anyway.
In Asylum: At the beginning of the season, there are two couples who are "living in sin," at least in the context of the '60s: Kit (Peters) is married to a black woman, while Lana (Paulson) is in a relationship with another woman.
In

Coven

: It's a pretty strange and strained situation between Zoe (Farmiga) and Kyle (Peters). Zoe has a murderous vagina, Kyle has been completely dismembered and reassembled in true Frankenstein fashion, but they love each other anyway.