Everyone "A" Did (and Didn't) Kill in "Pretty Little Liars: Original Sin"
Just like the iconic original "Pretty Little Liars" series, HBO Max's new reboot "Pretty Little Liars: Original Sin" features a dynamic group of female protagonists, lurid plot twists, and a hefty number of onscreen deaths. "Pretty Little Liars: Original Sin" follows Imogen (Bailee Madison), Tabby (Chandler Kinney), Faran (Zaria), Mouse (Malia Pyles), and Noa (Maia Reficco) as they're terrorized by a mysterious stalker who wants revenge for their mothers' involvement in a tragic suicide 22 years ago.
With this latest generation of Liars comes a newer, scarier "A," modeled after the tropes of slasher films like "Halloween" and "Scream." The mysterious figure behind the "A" persona has already established an intimidating body count throughout the series' first season, and his spree will continue until he's finally unmasked — but not everyone who dies in season one was actually killed by "A."
If you're not afraid of a few spoilers, check out every character who dies in the first season of "PLL: Original Sin," and how "A" was involved.
01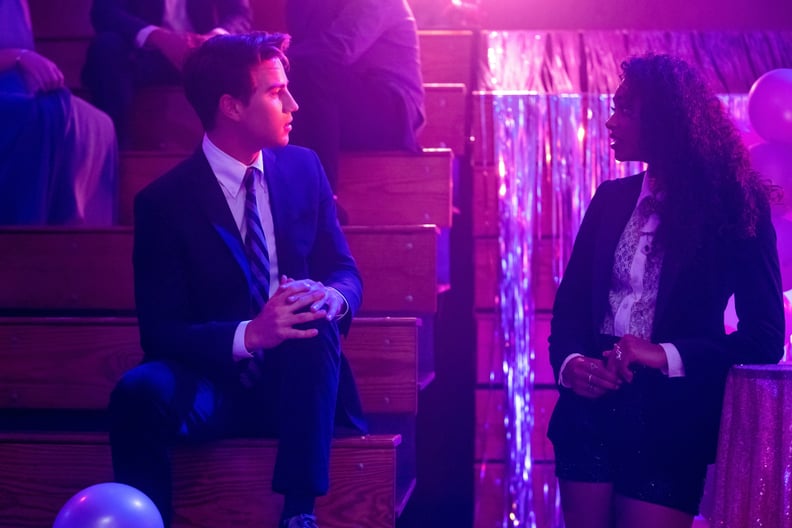 Chip
How Did "A" Kill Chip?
At the end of the season one finale, Aaron escapes from the hospital and goes to Chip's house to kill him. The final shot of the episode shows Chip opening the front door and Aaron lunging forward with a knife in hand. Chip's death isn't on screen, but it's implied.
Why Did "A" Kill Chip?
"A" despises bullies and sexual predators because both played a role in Angela's death. Chip, having sexually assaulted both Tabby and Imogen, landed himself on "A"'s kill list.
02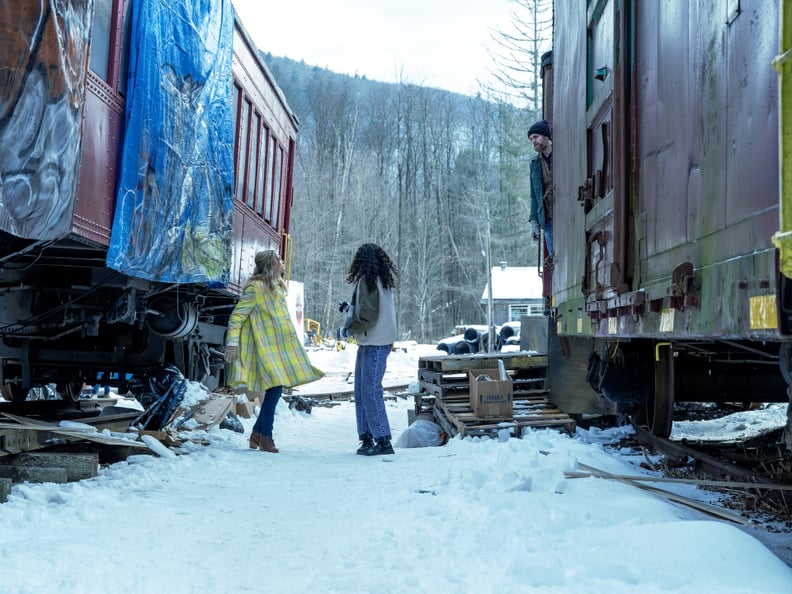 "Crazy Joe"
Did "A" Kill "Crazy Joe"?
The circumstances surrounding "Crazy Joe"'s death are a little murky. By all appearances, he dies by suicide after Imogen discovers him in the Waters's house, implicating him as a henchman for "A." The Liars later discover "Crazy Joe" dead in his train car/home, appearing to have hung himself. Still, Imogen and Tabby suspect that "A" may have staged his death.
Why Would "A" Kill "Crazy Joe"?
"Crazy Joe" was on Team "A," considering he purposely sent the Liars on a wild goose chase to throw them off the real "A"'s scent. He also left a suicide note that said "Angela Waters did not die in vain," suggesting his death was, in fact, by suicide. Still, as Imogen and Tabby suspect, it's possible "A" killed "Crazy Joe" as a cover, though their theory is never confirmed.
03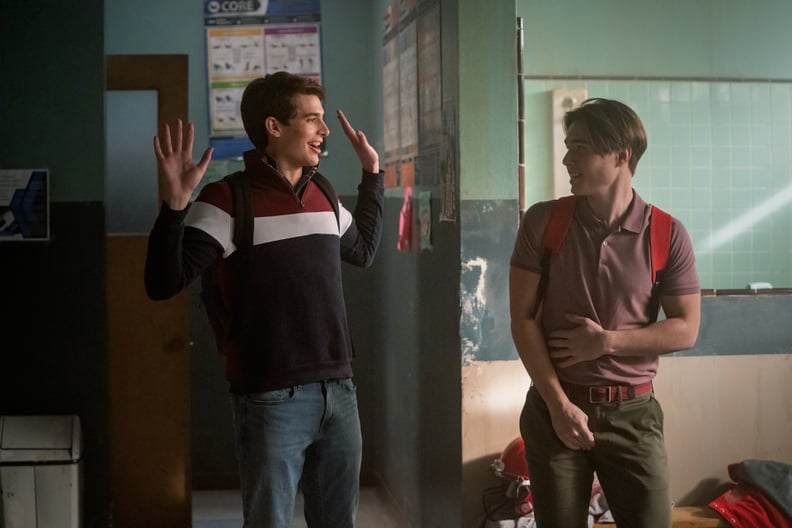 Tyler
How Did "A" Kill Tyler?
Smarmy jock Tyler (Brian Altemus) attends Imogen's Halloween party in episode five, where he creepily comes onto Mouse and gets into an altercation with Tabby, calling her a "feminazi" (yeah, we're not too bummed Tabby punched him, either). Afterward, he takes a pee break in the same bathroom where Davie died and crosses paths with "A," who strangles him and wraps him up in the shower curtain before dumping him in the back of his van.
Why Did "A" Kill Tyler?
In keeping with his generally gross, misogynistic behavior, Tyler tried to coerce Karen into sex while she was drunk — all while filming the unnerving video the Liars later screened at The Orpheum. That's definitely reason enough for "A" to inflict their deadly mode of revenge. Episode seven also ends with "A" sending the Liars a picture of Tyler's corpse, so perhaps "A" has further plans in connection with Tyler's murder. We'll have to wait for the first season's final episodes to get some much-anticipated answers.
04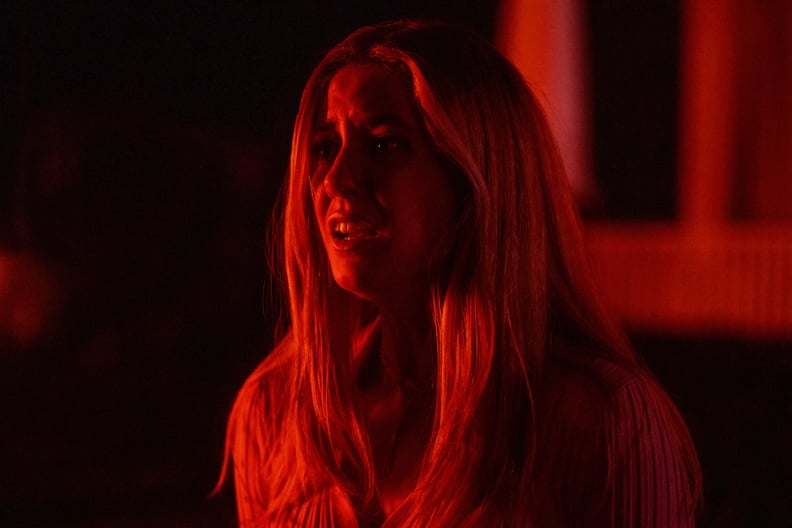 Karen Beasley
How Did "A" Kill Karen?
Karen meets her death in the second episode, amid her attempt to pull a "Carrie"-themed prank on Imogen. While Imogen is walking to the stage to accept the Spirit Queen crown, a vengeful Karen waits in the rafters, ready to dump red paint all over her former friend. There, in front of a gymnasium full of unsuspecting students, Imogen witnesses "A" push Karen to her death.
Why Did "A" Kill Karen?
Again, it's clear "A" hates bullies, and based on the continued threatening of the Liars' mothers, the villain definitely believes in giving cruel perpetrators their "just desserts." This is a potential motive for killing Karen, who was a known bully at Millwood High. It isn't the only possible motive, though. Perhaps Karen saw something at the Adams house the night of Davie's death, and "A" wanted to ensure she kept quiet.
05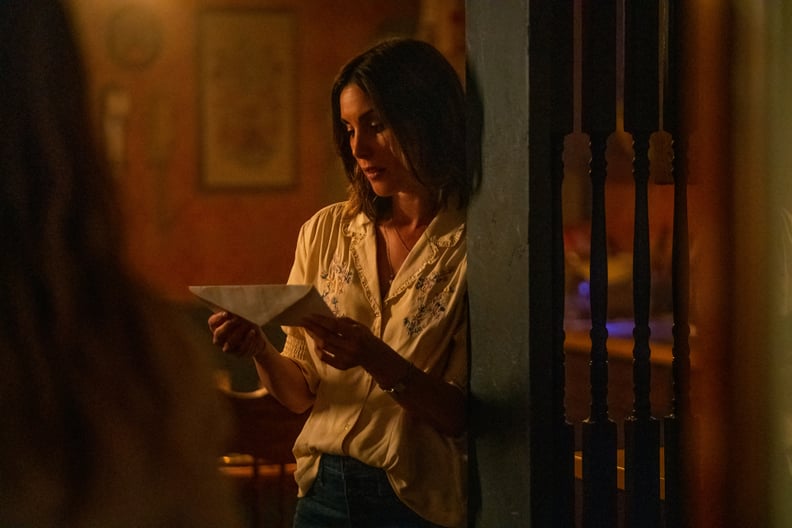 Davie Adams
How Did Davie Die?
"A" seemingly claims their first victim in the opening minutes of the first episode. After Imogen's mother, Davie (Carly Pope), receives an ominous message on a flier for the infamous Y2K party where Angela (Gabriella Pizzolo) died, Imogen and Karen Beasley (Mallory Bechtel) head upstairs to Imogen's room. Later that night, the girls find Davie dead in the bathtub — the letter "A" scrawled ominously in her blood on the wall. It looks to be a suicide, but given the mysterious circumstances, Imogen understandably suspects that "A" was involved.
Did "A" Kill Davie?
For much of the season, Imogen suspects Davie's suicide was staged by "A," but the finale reveals Davie did, in fact, die by suicide over the guilt she felt about her treatment of Angela — all prompted by the flyer for the 1999 rave "A" sent to her. "A," aka Principal Clanton, decides Imogen must die in her mother's place because, as he sees it, Davie "took the coward's way out."