Netflix Is Revisiting the Infamous Bling Ring in a New Docuseries
You might think we've reached the limits of content around the so-called Bling Ring — a group of then-teenagers who were accused of burglarizing the homes of celebrities — but Netflix doesn't agree. The streamer is releasing a new three-part documentary called "The Real Bling Ring: Hollywood Heist" this September, and it'll include some of the members of the Ring, plus at least one of their famous victims. On Sept. 13, Netflix released the trailer for the docuseries.
The burglaries themselves took place between 2008 and 2009. Alexis Haines (formerly Neiers) and Nick Norgo (formerly Prugo), who were both convicted in relation to the heists, are both interviewed in the documentary. Audrina Patridge, who was a victim of the ring in February 2009, will also appear in it. The group's alleged victims also include Paris Hilton, Rachel Bilson, Orlando Bloom, Megan Fox, and Lindsay Lohan.
In August, Netflix told E! of the documentary, "First there was the reality series, then a Hollywood movie. But the truth has never been told . . . until now." Its statement went on, saying, "10 years after the notorious events, the culprits have done their jail time and are ready to tell the real story of the outrageous heists that gripped the nation. This series will also reveal how celebrity obsession and the rise of social media played an integral part in their motivations and serve as a cautionary tale to today's teenagers."
The story of the Bling Ring was made into the 2013 movie "The Bling Ring," directed by Sofia Coppola and starring Emma Watson and Israel Broussard as fictionalized versions of Haines and Norgo.
Read on for everything we know about "The Real Bling Ring: Hollywood Heist."
"The Real Bling Ring: Hollywood Heist" Trailer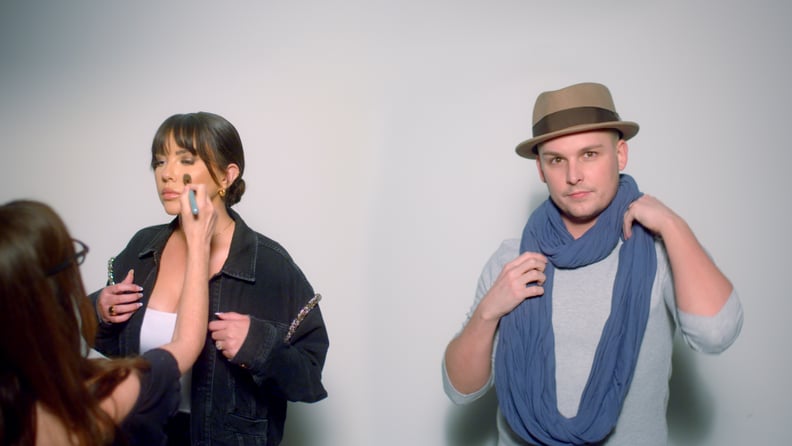 "The Real Bling Ring" Cast
Netflix told E! that the documentary will feature Haines (who used to be known as Alexis Neiers) and Norgo (who used to be known as Nick Prugo). Patridge, who was one of the victims of the Ring, will also appear. Perez Hilton also appears as a talking head in the trailer.
"The Real Bling Ring" Release Date
All three episodes of "The Real Bling Ring: Hollywood Heist" will be released on Netflix on Sept. 21.