Will Regé-Jean Page Be in Bridgerton Season 2?
Regé-Jean Page Isn't Returning For Bridgerton Season 2, So Excuse Us While We Weep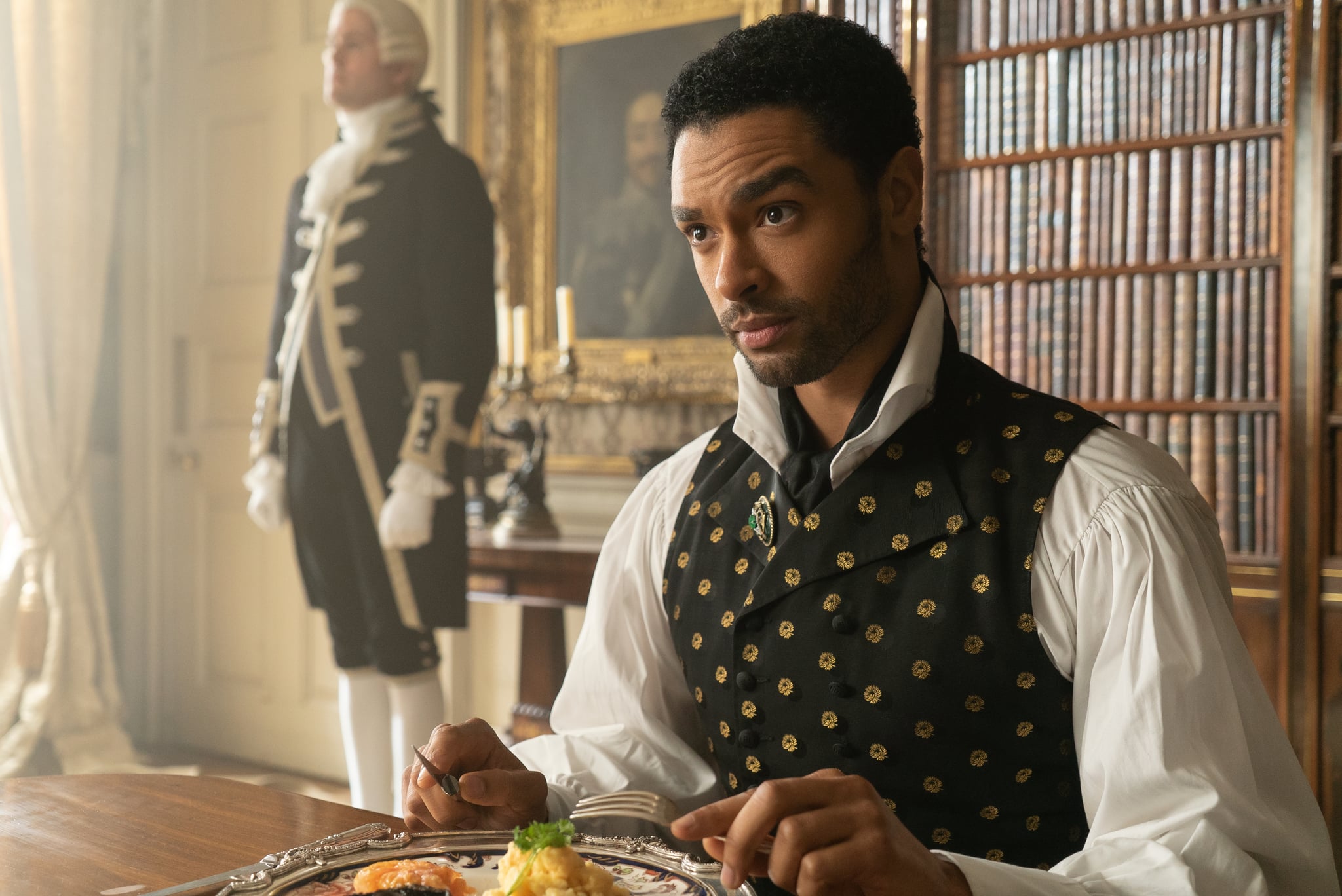 Do you hear that distant weeping, dear reader? It's the sound of let-down Bridgerton fans around the globe shedding tears because Regé-Jean Page will not be returning for season two of the Shonda Rhimes-produced series. The news broke on April 2, and while we desperately hoped it was a belated April Fools' Day joke, it's been confirmed with a letter from none other than Lady Whistledown herself.
The official Bridgerton Twitter account shared a statement that read: "Dearest Readers, While all eyes turn to Lord Anthony Bridgerton's quest to find a Viscountess, we bid adieu to Regé-Jean Page, who so triumphantly played the Duke of Hastings. We'll miss Simon's presence onscreen, but he will always be a part of the Bridgerton family. Daphne will remain a devoted wife and sister, helping her brother navigate the upcoming social season and what it has to offer – more intrigue and romance than my readers may be able to bear. Yours truly, Lady Whistledown." Page reposted the tweet and added, "Pleasure and a privilege! An honour to be a member of the family - on and off screen, cast, crew and incredible fans - the love is real and will just keep growing."
So, why on earth is Bridgerton's breakout thirst-inducer — er, star — moving on from the show that secured him internet boyfriend status? According to The Hollywood Reporter, he only had a one-season deal and has therefore "completed his contractual obligation." The Netflix show's second installment will revolve around Anthony Bridgerton's love life, staying in line with the Julia Quinn novels on which the series is based, so it looks like the Viscount will have to fair the pressures of the social season without his go-to wingman.
Luckily, this isn't the last we'll be seeing of Page's smolder, as he's got some exciting projects in the works. In addition to starring alongside both Ryan Gosling and Chris Evans in Netflix's The Gray Man, he's also signed on to lead Paramount's forthcoming movie adaptation of Dungeons & Dragons. While we not-so-patiently await both films to drop, you can find us reminiscing on Page's Bridgerton days by swooning over this glorious montage of the Duke's sexiest season one moments.