Taika Waititi's New Comedy Reservation Dogs Should Absolutely Be on Your Radar
If you love Taika Waititi and The Order's Devery Jacobs, then we have the show for you. FX on Hulu's upcoming comedy Reservation Dogs comes from the mind of Sterlin Harjo, who partly credits the ability to make his dream show to Waititi. "The only reason I get to make this show is because of Taika Waititi, and it's like the best gift a friend could give someone," Harjo shared in a panel discussion at the Tribeca Film Festival. "He walked this into FX and then let me take off and make this show . . . I don't think any other show that I would make would be as important as this is to me."
It's an important step in representation, as Reservation Dogs not only features Indigenous people in front of the camera but behind it as well. "As far as showing what Native people are like, we're funny, we're sad, we're depressing, we're interesting, we're quirky, we're everything. That shouldn't be a radical thing that they're showing us as human beings but it's very radical and it's about time in 2021," Harjo added. "We've been a part of cinema from the very beginning, and we've never been portrayed in a realistic way. And it's happening now and it's . . . beautiful." Read ahead for everything you could want to know about the show's first season.
01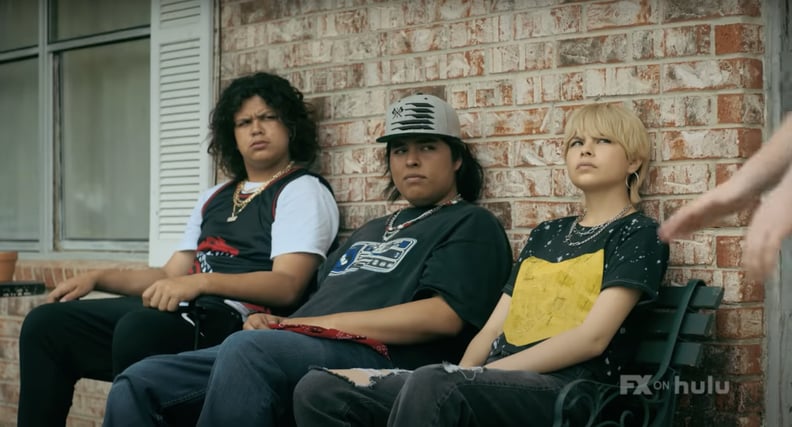 Reservation Dogs Season 1 Plot
From cocreators and executive producers Harjo and Waititi, Reservation Dogs is a half-hour comedy centered on a group of four Indigenous teens, who call themselves the Reservation Dogs. After the death of their friend Daniel, the group decide that the best way to honor him is by fulfilling his dream of getting to California. Blaming their rural Oklahoma town for his death, the teens will stop at nothing to make his dream their reality.
02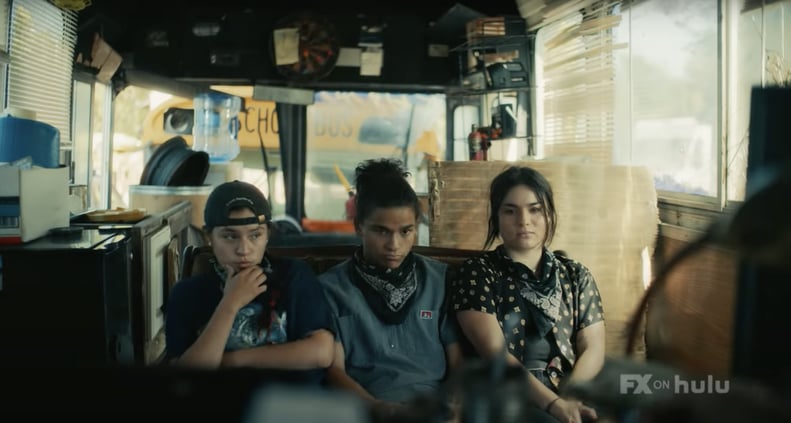 Reservation Dogs Season 1 Cast
As the titular Reservation Dogs, the series stars D'Pharaoh Woon-A-Tai as Bear Smallhill, Jacobs as Elora Danan, Paulina Alexis as Willie Jack, and Lane Factor as Cheese. The group's main obstacles of the conspiracy-obsessed Big and rival gang leader Jackie are portrayed by Zahn McClarnon and Elva Guerra, respectively. The Indigenous representation isn't just on screen, as every writer, director, and series regular on the show is also Indigenous.
"It was the first time I had ever experienced the feeling of home on set and community and the fact that it was our space that we were walking into," Jacobs said during the Tribeca Film Festival panel. "This one was by far the most . . . Indigenous set I'd ever been a part of."
03
Reservation Dogs Season 1 Release Date
Principal photography wrapped on Reservation Dogs shortly before the official trailer dropped. Filmed on location in Okmulgee, OK, the series will premiere exclusively on FX on Hulu on Aug. 9.
04
Reservation Dogs Season 1 Trailer