Schitt's Creek Best Wishes, Warmest Regards Book: Details
Cue David Rose's "Oh My God" — Eugene and Dan Levy Are Releasing a Schitt's Creek Book
As POPSUGAR editors, we independently select and write about stuff we love and think you'll like too. If you buy a product we have recommended, we may receive affiliate commission, which in turn supports our work.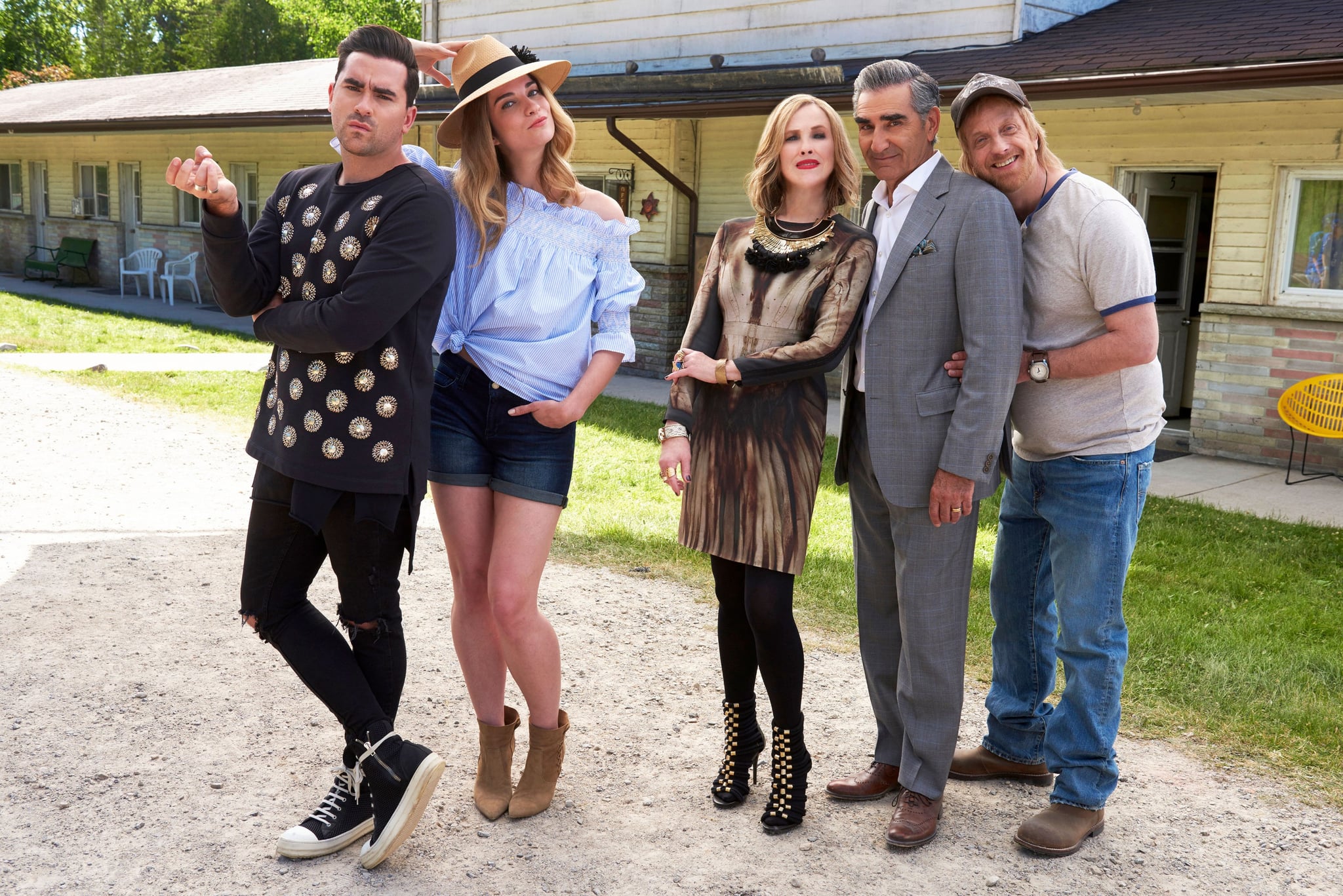 Image Source: Everett Collection
Get ready to pop some Zhampagne, drop in a raisin to release the bubbles, and let out your most passionate David Rose-esque "Oh my god," because Eugene and Dan Levy are releasing a Schitt's Creek coffee-table book! Titled Best Wishes, Warmest Regards: The Story of Schitt's Creek, the forthcoming release will highlight standout moments from all six seasons of the Emmy-winning sitcom, such as Patrick Brewer and David's first smooch, Moira Rose's famous commercial for Herb Ertlinger's ghastly fruit wine, and the glorious Cabaret production, Entertainment Weekly exclusively revealed. Some pages will profile major characters, while others will include illustrated guides to David's extensive knit sweater collection and Moira's equally as extensive supply of wigs.
NewYork City-based publisher Black Dog & Leventhal will be releasing Best Wishes, Warmest Regards: The Story of Schitt's Creek in both hardcover and ebook formats for $40 and $17, respectively, starting Oct. 26. We know, we know — that's a long time to wait, but luckily, you can preorder the literary masterpiece from major retailers right this very second so you can have a copy delivered to your doorstep as soon as humanly possible. Place your order on Amazon below, and then join us in looking back on our favorite scenes from the mood-boosting series.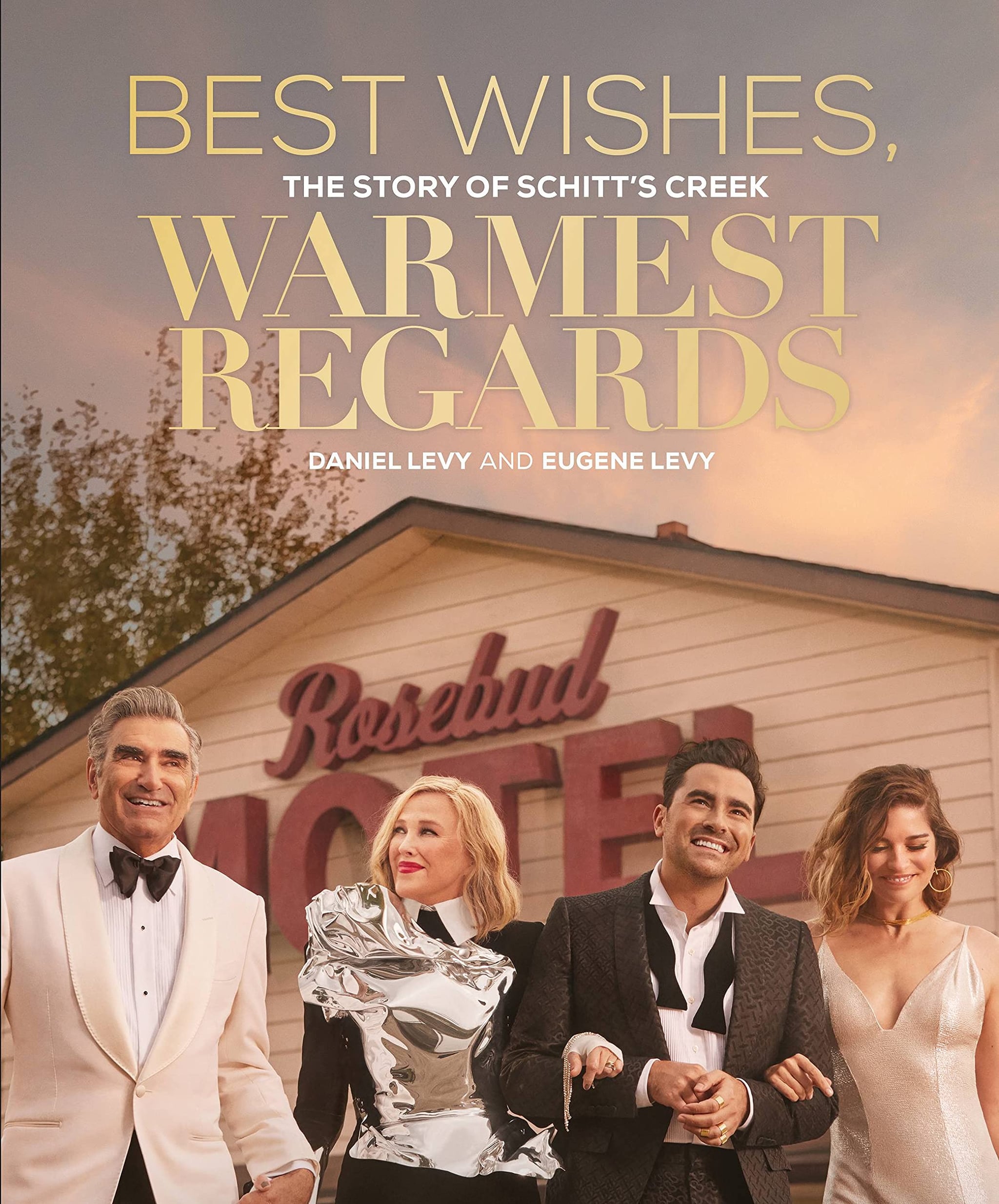 Best Wishes, Warmest Regards: The Story of Schitt's Creek Hardcover Book ($40)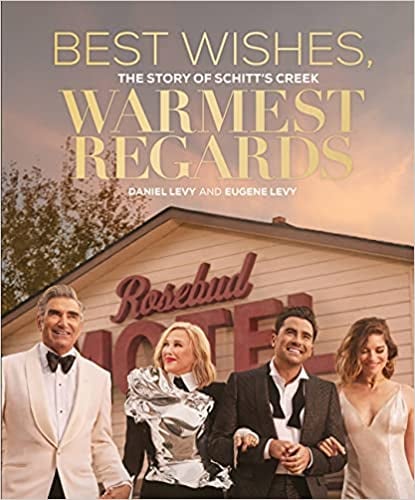 Best Wishes, Warmest Regards: The Story of Schitt's Creek Hardcover Book
Buy Now