Skai Jackson Talks Diversity, Bullying, and More in Memoir
Skai Jackson Encourages Fans to "Keep Chasing Your Dreams" in Her Powerful Memoir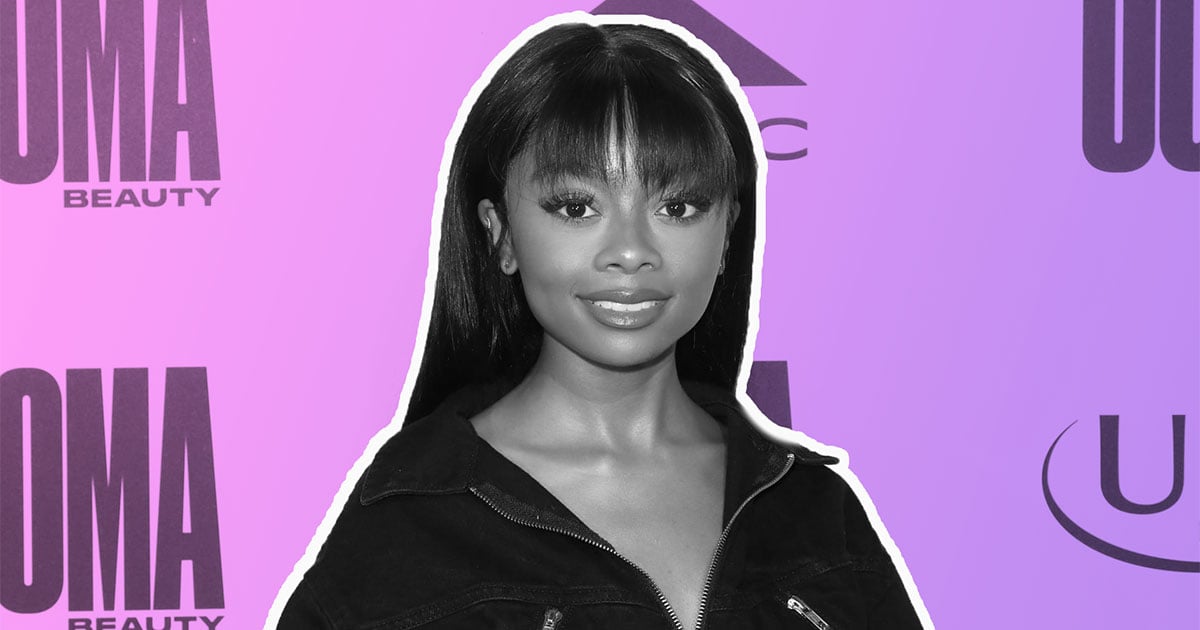 Image Source: Getty / Paul Archuleta
At 17 years old, actress Skai Jackson has lived through experiences most teenagers haven't. She's been involved in the modeling and entertainment industry since she was a baby, getting her big break on Disney's Jessie in 2011 when she was just 9. Growing up in the spotlight has its perks, though; she's already living out her dreams and doing what she loves. But as many Gen Z celebrities will tell you, finding their footing in the age of social media takes its toll. People can be critical, judgmental, and downright ruthless online.
Jackson has certainly experienced her fair share of hate, which motivated her to write her new memoir, Reach For the Skai: How to Inspire, Empower, and Clapback. The book details the origins of her acting career, addresses bullying, and even gives readers a few pointers on how to formulate the perfect response to online trolls — something Jackson is a pro at (i.e. famously holding her own during a Twitter feud with Azealia Banks).
"The book was supposed to be about antibullying," Jackson told POPSUGAR over the phone in early October. "Then [my stylist, my mom, and I] thought it might be interesting — even though I'm only 17 — to do a memoir."
"Just because I'm a public figure doesn't mean I haven't gone through struggles or tough times in my life."
Still, bullying is a running theme throughout the book. Jackson opens up about being the target of hurtful jokes and remarks about her hair, height, and physical appearance at school. She notes that her mother, Kiya Cole, always encouraged her to be proud of who she is, and that's a lesson Jackson kept planted in her heart as she continued to work in entertainment. Refusing to succumb to typical beauty standards, she makes a point of wearing her natural hair on screen and hires stylists who know how to do natural hair.
"I want my readers to be inspired and hear my story," she said. "Just because I'm a public figure doesn't mean I haven't gone through struggles or tough times in my life. I want them to know that everything is going to be OK and to also see another side of me that they don't know about."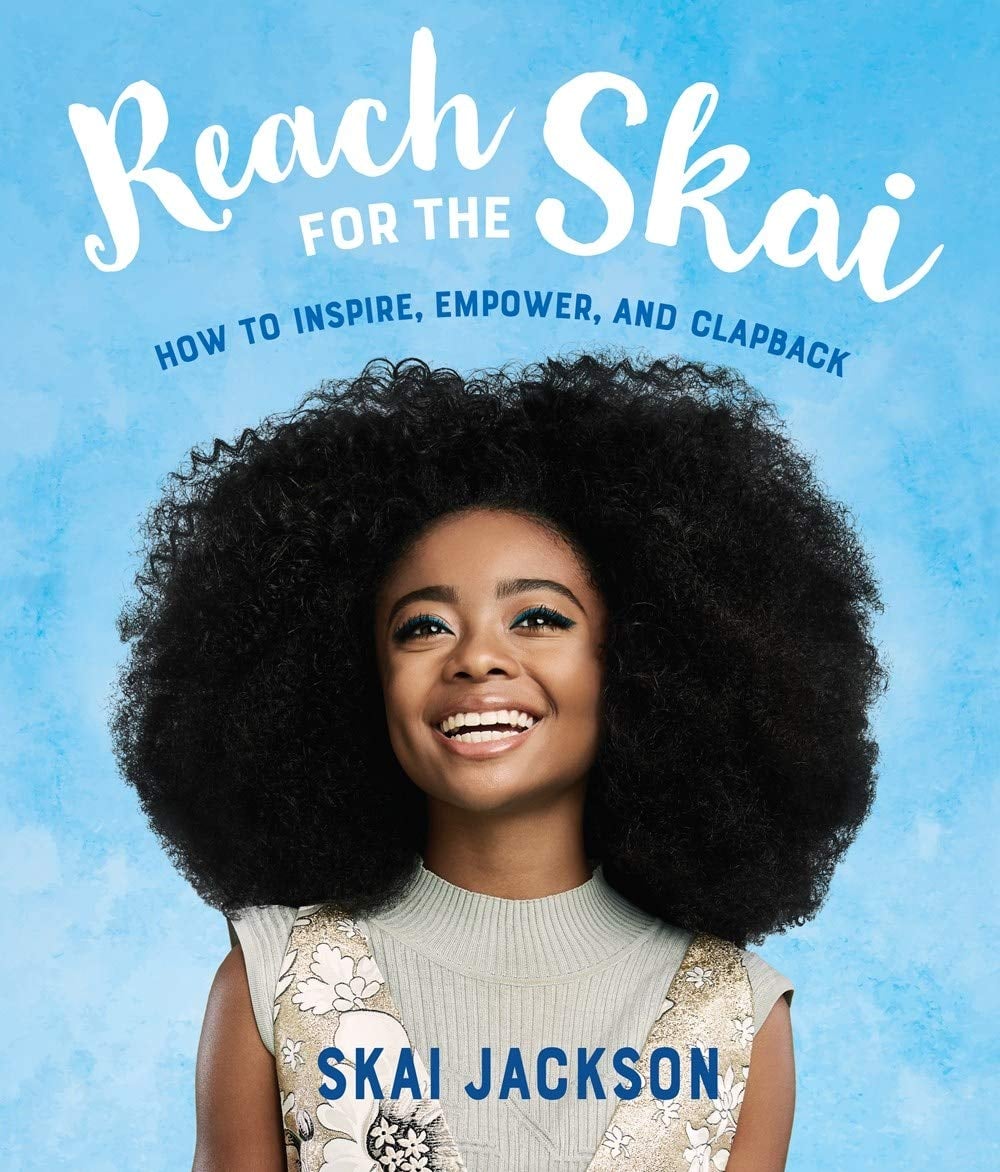 Image Source: Jessie English / Random House Children's Books
The star's love for all her supporters radiates throughout Reach For the Skai, but she also dedicates a special section to her fans of color. "We need to make more roles available to everyone. Our industry needs to change," she writes. "To all my brown-skinned sisters out there, keep chasing your dreams and keep your head up. Change is coming, and I see you."
Expanding on the need for diversity and representation, Jackson told POPSUGAR, "I want to see more black females directing, producing, and writing. There's not a lot of that behind the scenes, and there should be more." The young talent also wants to see broader narratives for underrepresented groups.
"There should be more black shows coming out and not just the typical roles that you would see a black person in," she added. "They should open up the doors for us to do other things. I feel like times are changing, and we're starting to see a difference. Hopefully, it will keep progressing throughout the years."
And with smart, dedicated stars such as Jackson on the rise, there is hope for a better future. Read more about Jackson's inspiring journey in Reach For the Skai: How to Inspire, Empower, and Clapback, which is out now.