Stranger Things Season 4 Has a Rick and Morty Reference
Did You Spot the "Rick and Morty" Reference in Stranger Things Season 4?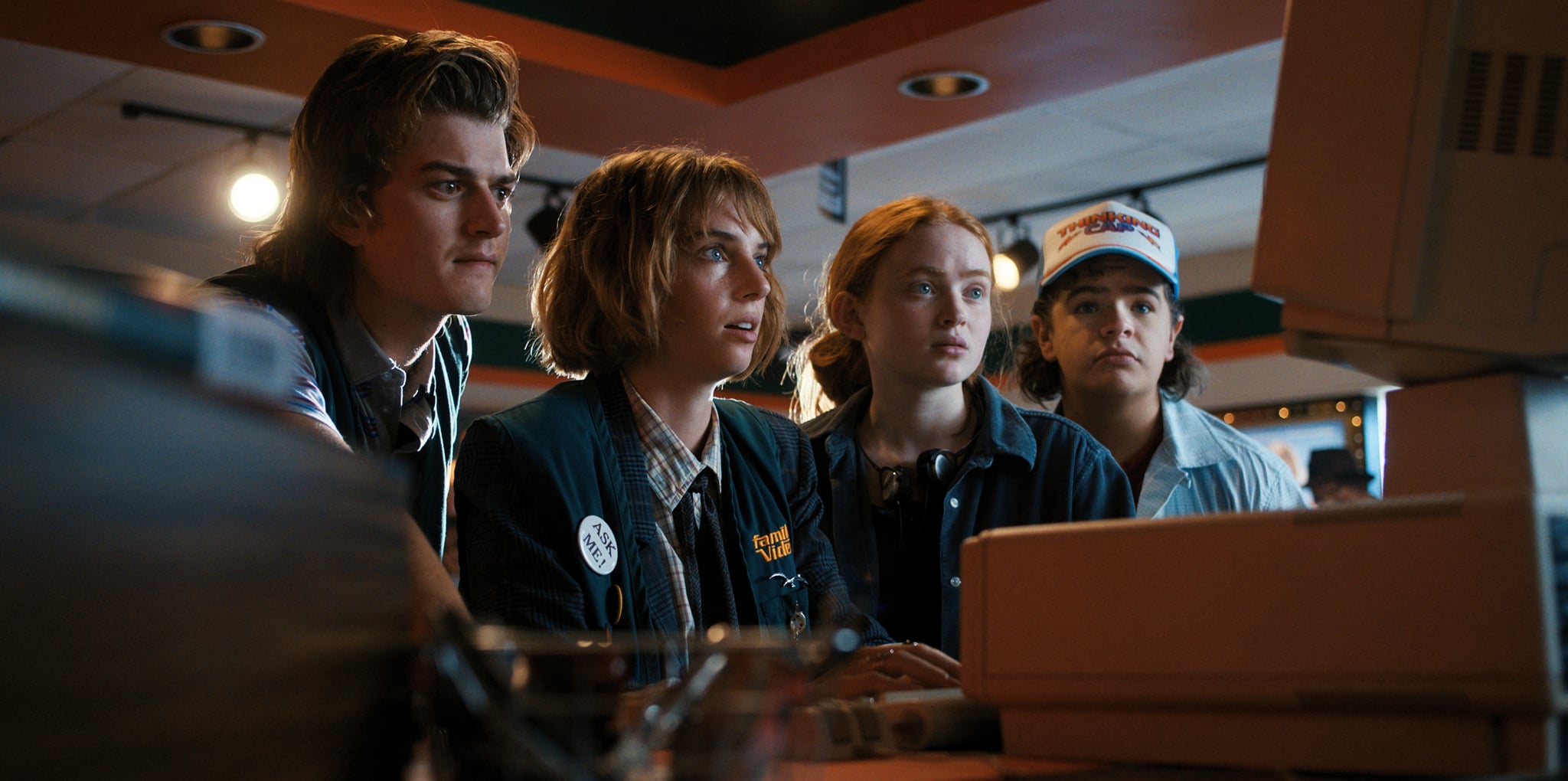 Volume one of "Stranger Things" season four features '80s pop culture references galore, but the Duffer brothers also snuck a more modern Easter egg into the supernatural chaos. As pointed out by numerous observant fans on Reddit and Twitter, episode two has a clever nod to the animated sitcom "Rick and Morty" that unfolds around the 46-minute mark.
Hard-pressed to track down Eddie Munson (Joseph Quinn) before the cops do, Max Mayfield (Sadie Sink) and Dustin Henderson (Gaten Matarazzo) head to the Family Video where Steve Harrington (Joe Keery) and Robin Buckley (Maya Hawke) work together. The four attempt to locate Reefer Rick, the elusive drug dealer with whom Eddie often stays, by plugging the name "Rick" into the video-rental store's computer to see what pops up. Twelve different Ricks appear, and toward the bottom of the list is none other than Rick Sanchez. This, of course, is the same name as "Rick and Morty"'s main protagonist, voiced by Justin Roiland in the Adult Swim series.
Seeing as the "Stranger Things" writers could've chosen a multitude of other last names besides Sanchez, it seems the reference was planted on purpose. Plus, it could be a continuation of prior "Stranger Things" and "Rick and Morty" crossovers. Back in October 2019, the "Ricky and Morty" Twitter account revealed its season four episode titles with a video that clearly mimicked the "Stranger Things" opening credits. The Netflix show's Twitter account fired back by replying with a clip of Mike Wheeler (Finn Wolfhard) burping as a nod to Rick Sanchez's belching habit. Through the years, fans have also created bevies of artwork that mashes up characters from both sci-fi shows.
Which pop culture reference will sneak into the "Stranger Things" universe next? We'll have to wait until volume two of season four hits Netflix on July 1 to find out.