Target Is Selling The Office Ugly Christmas Sweaters
Target Is Selling Dunder Mifflin Ugly Christmas Sweaters For Your Office Holiday Parties
As POPSUGAR editors, we independently select and write about stuff we love and think you'll like too. If you buy a product we have recommended, we may receive affiliate commission, which in turn supports our work.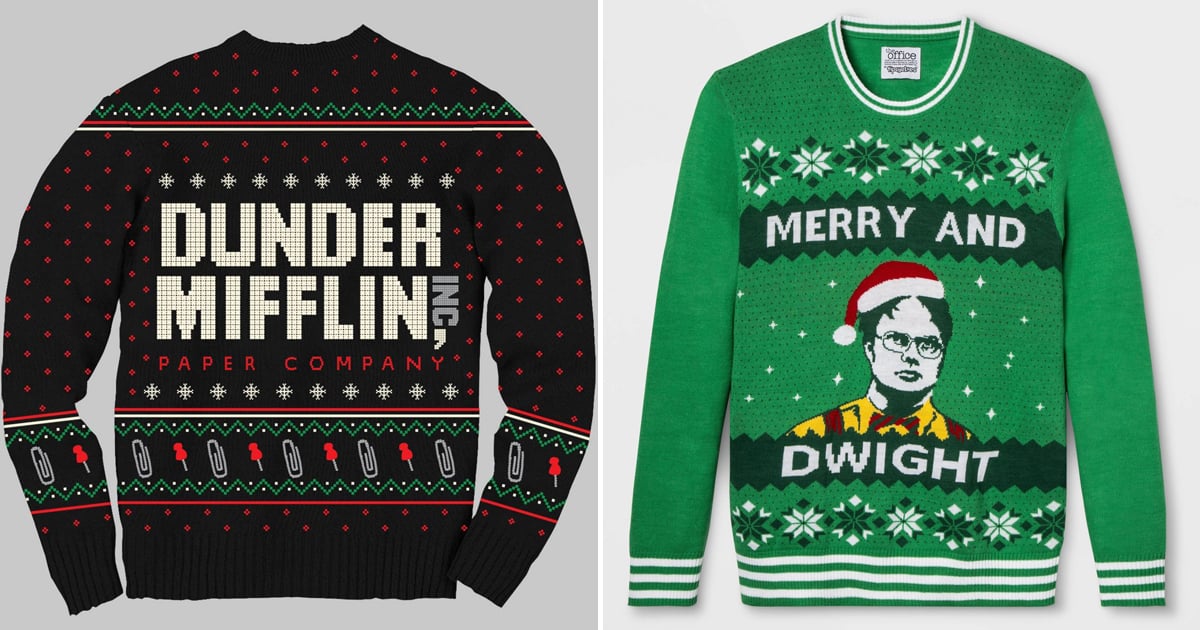 Attention, Dunder Mifflin employees! This holiday season, ugly Christmas sweaters are required per Michael Scott's memo. Don't worry, you can find a substantial Office selection at Target. In fact, I think Target's Merry and Dwight Christmas Sweater ($30) and Dunder Mifflin Ugly Holiday Sweater ($30) are the cozy clothes Michael would approve of most.
All jokes aside, if you have a Secret Santa gift exchange or White Elephant bash coming up, why not come equipped with a comfy gift that also ensures a smile? I think this would go over better than a homemade oven mitt, and Angela's party planning committee would certainly be on board. Better yet, buy the sweaters for yourself and wear one during your holiday binge sessions. I can't think of a better way to spend time off.