Taylor Swift Reveals All 5 of the "1989 (Taylor's Version)" Vault Track Titles
"1989 (Taylor's Version)" is officially on the way. During the last stop of the first leg of the Eras Tour on Aug. 9, Taylor Swift officially announced that the next "Taylor's Version" — the rerecording of her seminal 2014 album — will arrive on Oct. 27, the ninth anniversary of the album's original release. Swift announced the news before playing "New Romantics" as the first surprise song during the show. She wrote on Instagram alongside the new album artwork, "Surprise!! 1989 (Taylor's Version) is on its way to you 🔜! The 1989 album changed my life in countless ways, and it fills me with such excitement to announce that my version of it will be out October 27th. To be perfectly honest, this is my most FAVORITE re-record I've ever done because the 5 From The Vault tracks are so insane. I can't believe they were ever left behind. But not for long! Pre order 1989 (Taylor's Version) on my site."
On Sept. 20, fans got some clarity about four of the five vault tracks off the album. A day earlier, Google released a new game that let fans solve up to 89 Swift-themed word scrambles, with solutions that harkened to "1989" songs and iconic Swift moments from the original album's release. After fans worldwide solved 33 million of these puzzles, it "unlocked" the vault, and Swift's voice read out the vault tracks, with one remaining a mystery. Later that same day, she tweeted the back covers of the album, revealing the name of the fifth song, whose title — "Slut!" — did raise our eyebrows.
Eagle-eyed Swifties thought that the "Out of the Woods" singer was teasing the arrival of "1989 (Taylor's Version)" for months. On July 7 — yes, the same day she released "Speak Now (Taylor's Version)" — Swift posted photos from this year's Fourth of July party on her Instagram. "Happy belated Independence Day from your local neighborhood independent girlies," she wrote in the caption. In the photos, Swift poses with some of her closest friends, including Selena Gomez, the Haim sisters, and Ashley Avignone. The shots also include a set of four Polaroids. During the original "1989" era, Swift was all about her "squad" of friends, and she often posted photos — and Polaroids — from their hangouts. In fact, Swift also revealed on Aug. 10 that the new deluxe editions of "1989 (TV)" will also have polaroids in them.
The original "1989" (named in honor of the year of Swift's birth) is considered to be the demarcation point in Swift's transformation from country star to pop powerhouse. It finished 2015 at No. 1 on the Year End Billboard 200 Albums chart and won album of the year at the 2016 Grammys. It was also supported by seven singles, three of which — "Shake It Off," "Blank Space," and "Bad Blood" — went No. 1 on the Billboard Hot 100. To call "1989 (Taylor's Version)" highly anticipated would be a major understatement.
Fans have already scored two "Taylor's Version" songs from "1989," and in the summer of 2022, Dwayne "The Rock" Johnson and Kevin Hart served up the first snippet of "Bad Blood (Taylor's Version)." That July, the duo were promoting their film "DC League of Super-Pets," and they shared on Twitter that some of "Bad Blood (Taylor's Version)" would feature in the movie. The movie also features "Message in a Bottle (Taylor's Version)," which was a vault track on 2021's "Red (Taylor's Version)." But Swift didn't release a full version of the new "Bad Blood" last summer, despite fan speculation. Instead, that August, Swift surprised music-lovers when she announced her new album, "Midnights," which was released in October.
Ahead, here's everything we know about "1989 (Taylor's Version)," including the two songs you can listen to right now.
01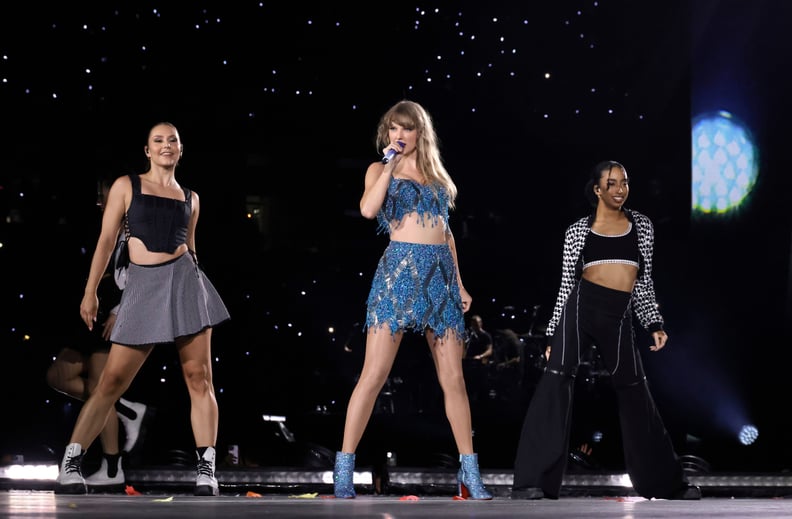 "1989 (Taylor's Version)" Release Date
"1989 (Taylor's Version)" will be released Oct. 27.
The ultimate release date comes after the "Shake It Off" singer dropped a lot of clues about it. In June 2022, Swift seemingly dropped more Easter eggs about its release at the Las Culturistas Culture Awards, hosted by "SNL" star Bowen Yang and comedian Matt Rogers. She recorded two acceptance speeches for the show, and in those videos, her home was full of items that seemed to reference the "1989" original era, per Vulture.
Then, this May, Swift surprise released the music video for "Karma" (feat. Ice Spice), and fans thought it included even more Easter eggs that pointed to an upcoming drop. In the video, she plays a vinyl copy of "Midnights," but the album is a light blue, which fans associate with "1989." In another shot, Swift is the Greek goddess Nemesis, and her pedestal has "MCMLXXXIX" carved into it; that's 1989 in Roman numerals.
Fans have also found meaning in a scene where Swift appears as three lit lightbulbs. "Speak Now" was Swift's third album. Then Swift appears as five lightbulbs; "1989" is her fifth album.
One of the video's last shots has also been interpreted as a clue. Swift holds a coffee cup; inside, her latte has art that looks like a clock. A finger with light-blue nail polish is by the eight on the clock, while a finger with black polish is by the two. Many fans thought that meant a "1989 (Taylor's Version)" announcement would come in August and "Reputation (Taylor's Version)" would come in February 2024.
The video for the "Speak Now (TV)" song "I Can See You" also had a "1989 (TV)" clue — at the end of the video, a sign over a bridge read, "1'-9" 8.9 tv."
02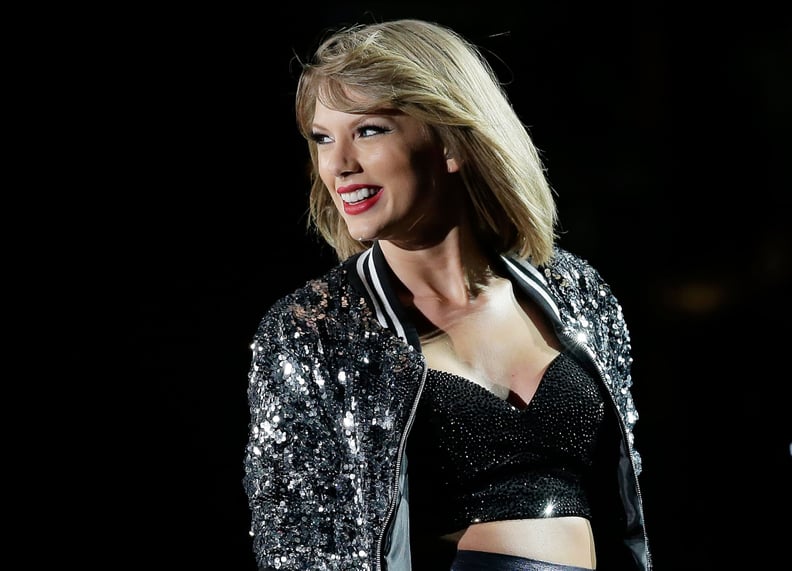 "1989 (Taylor's Version)" Tracklist
Swift officially shared the names of the five "vault" tracks on Sept. 20. She revealed four of the vault track titles that morning after fans solved 33 million word scrambles on Google and the last one when she posted the back covers of the album on Twitter. Surprisingly, this is the only album where there are no featured artists on the vault tracks.
There is also one extra song that will appear only on the Tangerine Edition vinyl sold exclusively at Target (though if other Target bonus tracks are an indication, the song will eventually be released on streaming).
"1989 (Taylor's Version)" by Taylor Swift Tracklist
Vault tracks are marked with an asterisk.
"Welcome to New York"
"Blank Space"
"Style"
"Out of the Woods"
"All You Had to Do Was Stay"
"Shake It Off"
"I Wish You Would"
"Bad Blood"
"Wildest Dreams"
"How You Get the Girl"
"This Love"
"I Know Places"
"Clean"
"Wonderland"
"You Are in Love"
"New Romantics
"Slut!"*
"Is It Over Now?"*
"Now That We Don't Talk"*
"Say Don't Go"*
"Suburban Legends"*
"TBA" (Tangerine Edition Bonus Track)
03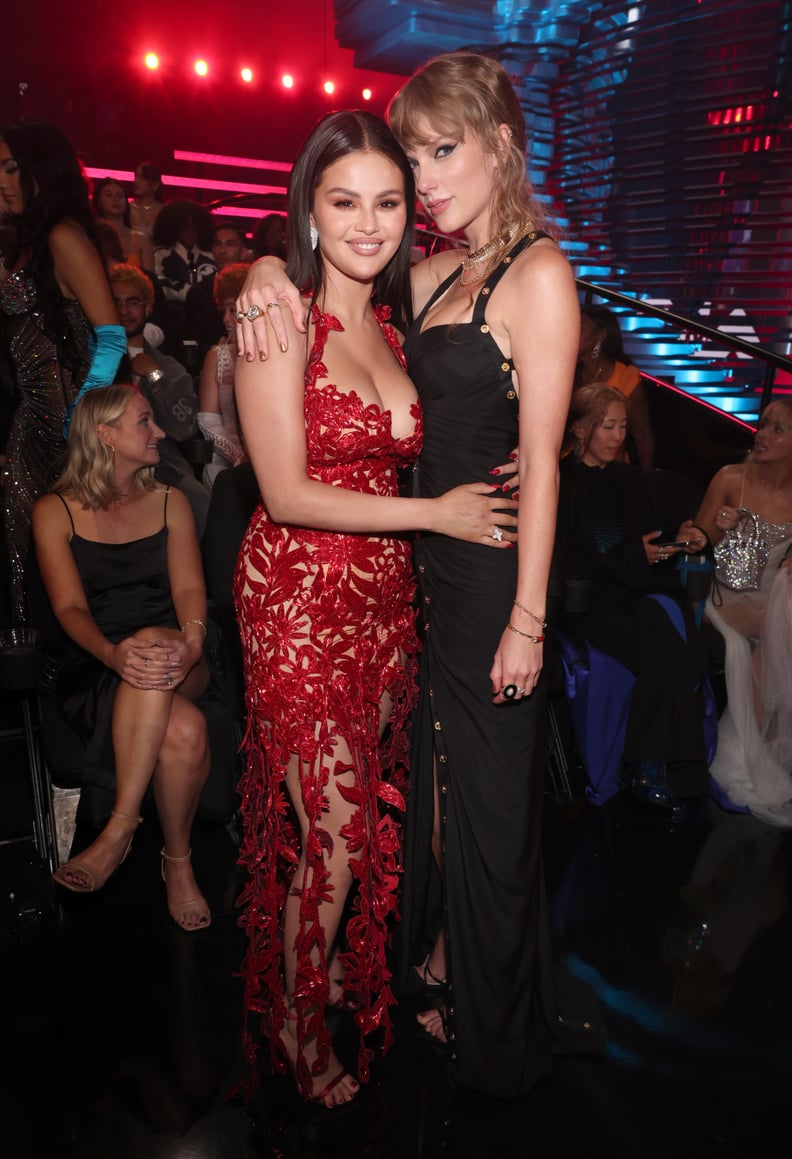 "1989 (Taylor's Version)" Collaborations
Every "Taylor's Version" has featured vault tracks that have turned out to be collaborations with other artists. Previous collaborators include Phoebe Bridgers, Maren Morris, Keith Urban, Chris Stapleton, Ed Sheeran, Hayley Williams, and Fall Out Boy. And while fans wondered who might be featured on "1989 (TV)" when Swift posted the back cover of the album on Sept. 20, there were no other artists featured.
Earlier in September, a spokesperson for Swift addressed speculation Swift's ex Matty Healy and his band The 1975 would appear on the album and told Billboard, "Neither Matty Healy nor [The] 1975 are on this album."
04
"This Love (Taylor's Version)" by Taylor Swift
05
"Wildest Dreams (Taylor's Version)" by Taylor Swift
Swift released "Wildest Dreams (Taylor's Version)" as a one-off in September 2021. She said at the time it was because the song had become popular on TikTok.