Did You Spot These 6 Easter Eggs in Taylor Swift's "Cardigan" Video?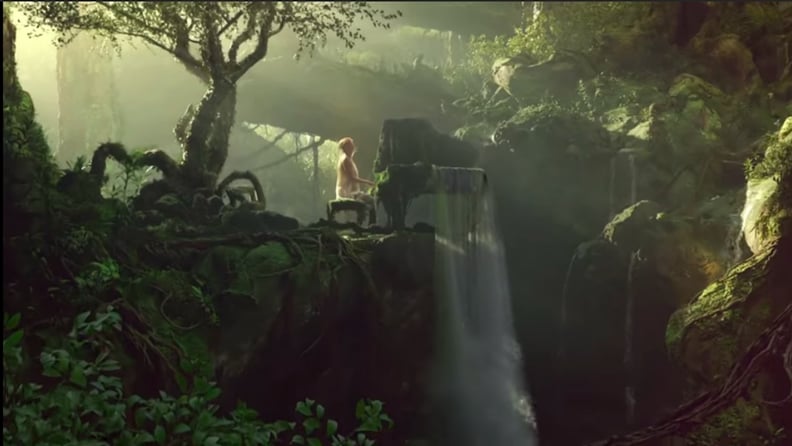 YouTube | Taylor Swift
It's completely unsurprising that Taylor Swift's new single, "Cardigan," has a music video packed with Easter eggs and references for clever viewers to spot. Swift has often planted clues and bonuses in her songs and music videos, and the first video for her new Folklore album is no exception. We've found several of these hidden messages just in the four-minute video alone, including some sweet personal references and a few shout-outs to her past songs and videos. Keep reading for an overview of the biggest Easter eggs we've spotted in her "Cardigan" music video. Which ones did you catch — and did you find any others that we missed?
01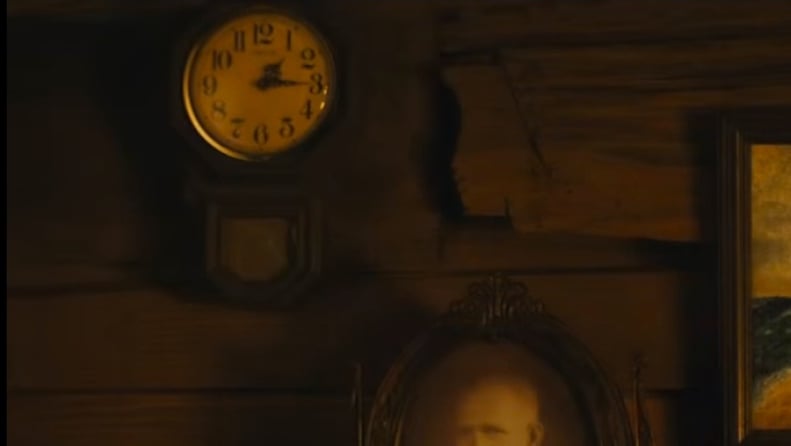 The Number 13
Swift has often mentioned how the number 13 is lucky for her, so it's not surprising to see the hands on the clock pointing to the 1 and 3. "I was born on the 13th," she said way back in in 2009, according to MTV. "I turned 13 on Friday the 13th. My first album went gold in 13 weeks. My first #1 song had a 13-second intro. Every time I've won an award I've been seated in either the 13th seat, the 13th row, the 13th section or row M, which is the 13th letter."
02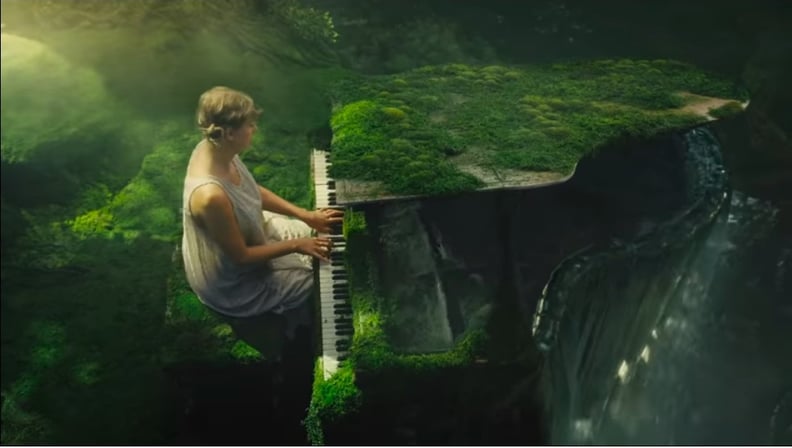 The Favorite (or Favourite)
One of the repeated lines in "Cardigan" is "And when I felt like I was an old cardigan / Under someone's bed / You put me on and said I was your favorite." The use of the word "favorite," especially in the context of a song like this, is easily considered a reference to Swift's boyfriend, Joe Alwyn, who had a role in the 2018 movie The Favourite.
03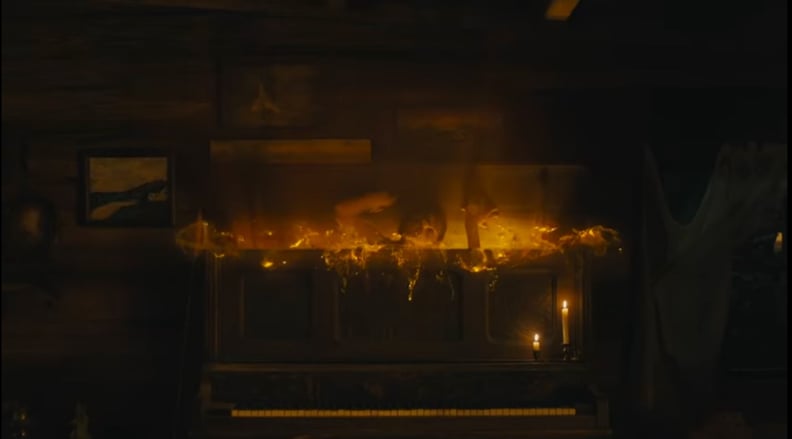 Golden Threads
At the narrative peak of the video, Swift discovers golden threads of light pouring out of her piano and is able to climb into them to get out of the water and back to her cozy cabin. The gold motif has been used several times in lyrics that seem to reference Alwyn. In the song "Daylight," she sings, "I once believed love would be burnin' red / But it's golden." Then, in "Dress," she sings, "There is an indentation in the shape of you / Made your mark on me, a golden tattoo." Even on this new album, there's another "gold" lyric: in "Invisible String," she sings about "one single thread of gold" that "tied me to you."
04
A Harry Styles Reference?
This close-up shot of Swift's hands wearing a conspicuous ring and playing piano is widely seen as a reference to ex-boyfriend Harry Styles's video for "Falling," which includes a similar shot.
05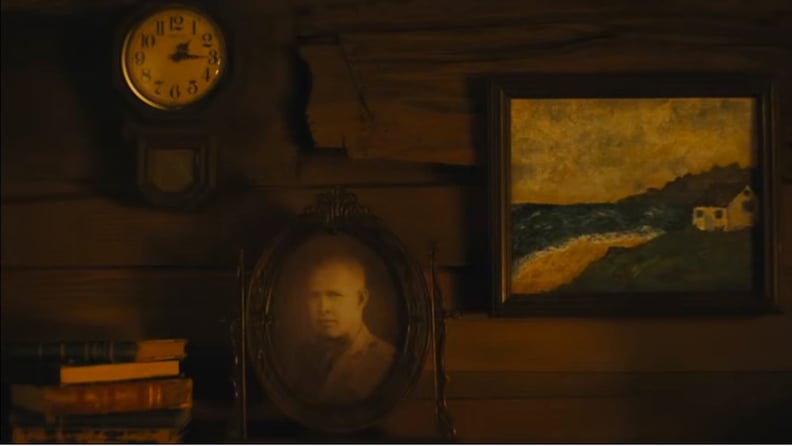 Swift's Grandfather's Portrait
There's an old, faded portrait of a man in a military uniform spotted on the shelf at the start of the video. That's not just any guy, though: that's a picture of Swift's paternal grandfather, Archie D. Swift, Jr.
06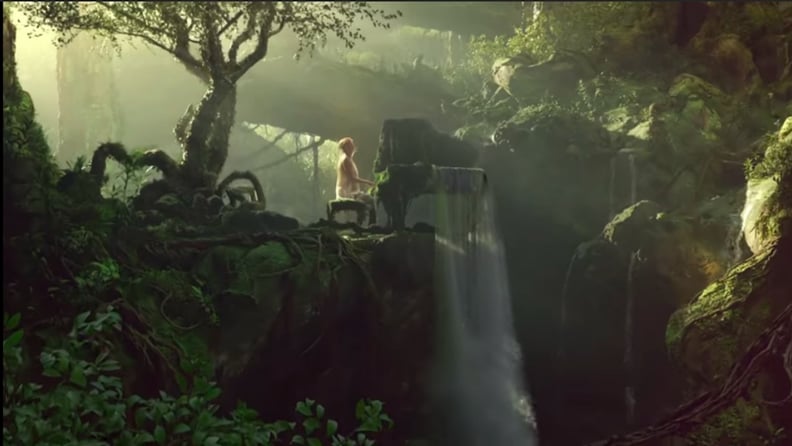 Waterfall Motif
This shot of Swift playing piano as the water from a waterfall streams down is visually similar to her video for "Me!" In that video, there's a shot of her sitting on top of a unicorn while her skirt turns into a long waterfall. The color palette is totally different, but the setup of the shot is pretty similar.