Ted Lasso: What Does Relegation Mean?
AFC Richmond Face Relegation in "Ted Lasso" Season 3: Here's What It Means
Watch out! This post contains spoilers.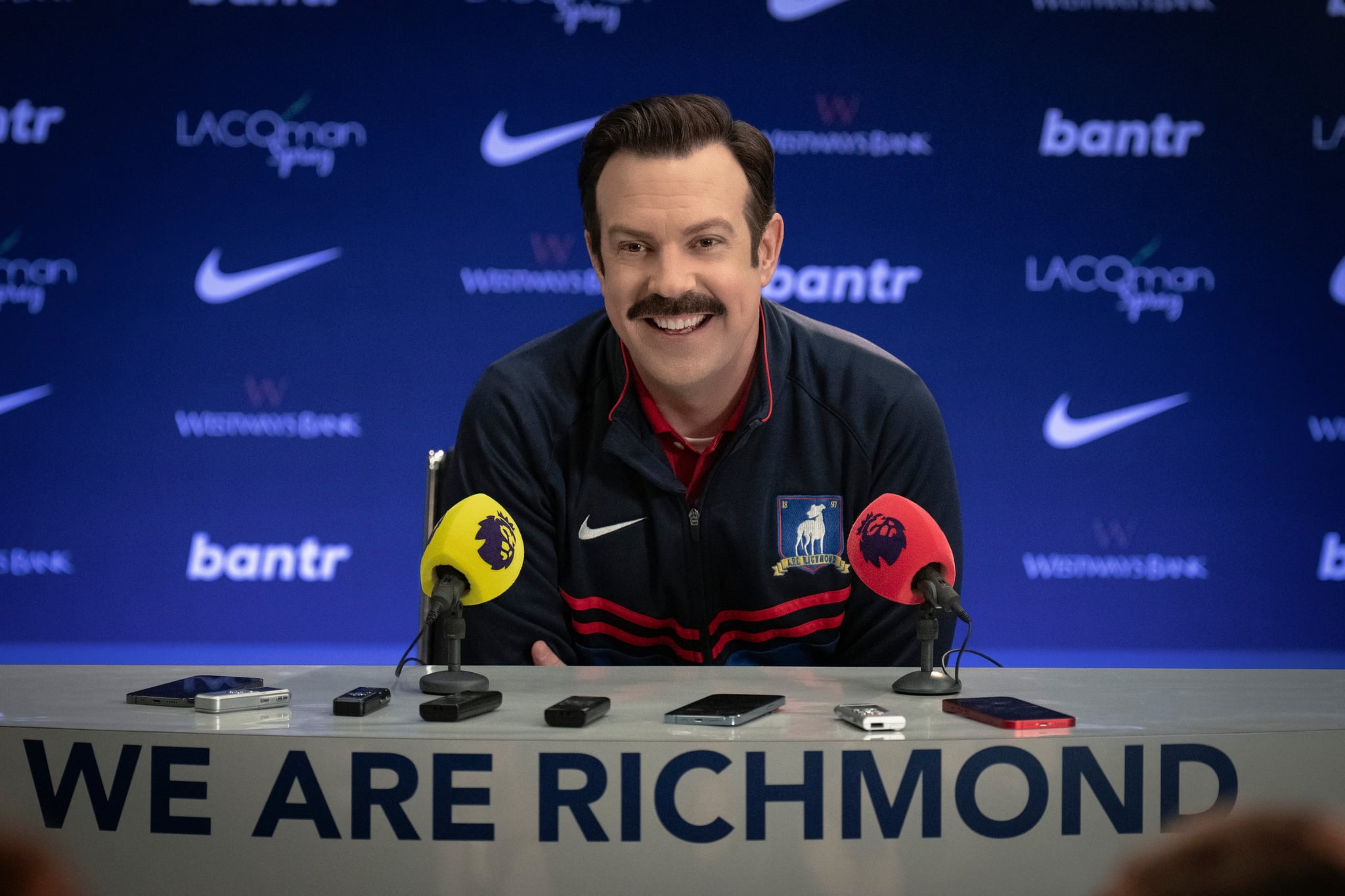 "Ted Lasso" is finally back for season three, and AFC Richmond have ended up somewhere they haven't been in quite a while: the Premier League. The Premier League is the highest level of the English football system, and Richmond clawed their way out of the English Football League Championship at the end of season two to enter the upper echelon of the sport in Britain. But at the start of season three, the onscreen media is convinced that Richmond will get relegated this year, causing the team to quickly freak out about that possibility, too.
If you're scratching your head in confusion at all of that, we understand. American sports leagues don't have any form of relegation, so unless you watch English soccer in your free time, you probably aren't familiar with the concept. Ahead, we explain relegation and what it means for AFC Richmond on "Ted Lasso."
What Is Relegation?
The English football league system works on promotion and relegation. The teams are organized into tiers by how good they are, based on the points they received in the last season. At the end of the season every May, the top teams in each league (besides the Premier League) get promoted to the league above them. But the bottom three teams in each league are relegated to the league below them.
Because soccer allows ties, the standings are based on points — not straight wins and losses like most American sports. Each team plays 380 matches a season, which runs from August to May. A win is worth three points, a draw (or tie) is worth one point, and a defeat nets zero points.
Why Could Richmond Get Relegated?
"Ted Lasso" season three picks up sometime in the summer before the Premier League season begins, and every football pundit has predicted the team will get relegated at the end of the year, ending right back where they started. It's not a ridiculous prediction, since a lot of recently promoted clubs do get relegated the next year. A club that won enough games to get promoted was competing against teams that are on its level, and now they've increased the caliber of competition by moving up. It's a tough task. The top of the league is also dominated by teams that haven't typically been relegated in a long time. For example, the current, real-life points leader, Arsenal, was only ever relegated once — in 1913. But it's not a situation that can't be overcome; Crystal Palace (the team whose stadium "Ted Lasso" uses) was relegated in 1998 and returned strongly to the Premier League in 2016.
The Premier League is the peak of British soccer, and it also comes with more money and more sponsorships. It would not just be disappointing to move down again; it would also impact the thriving of the club forever.
To stay in the Premier League, Ted (Jason Sudeikis), Coach Beard (Brendan Hunt), and Roy Kent (Brett Goldstein) will have to lead Richmond to greatness this season. We can't wait to see what happens.
New episodes of "Ted Lasso" premiere Wednesdays on Apple TV+.