The Boys: A Thorough Breakdown of Every Supe and Their Powers on the TV Series
The world of Supes is a convoluted and often bloody one on Amazon Prime Video's The Boys, and that's all thanks to the god-like abilities that the super-powered get to play around with. Thanks to a not-so-secret substance called Compound V, ordinary humans are given superhuman powers like heat vision, super strength, and Wolverine-like claws that either get them dubbed a superhero or just really cool at local parties. Although all their abilities come from the same drug, their unique power is totally up to chance. And since there are a lot of Supes that make appearances on the comic book adaptation, we've rounded up the ones to know and all their extraordinary abilities to boot!
01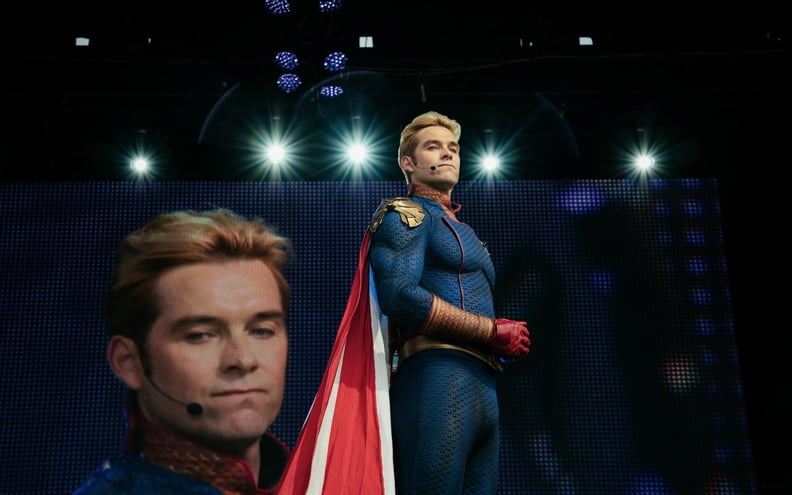 What Are Homelander's Powers on The Boys?
Seen as the most super of Supes, Homelander has the perfect combination of abilities for someone with his god complex. (That inflated sense of self-importance, need for admiration, and alarming lack of empathy for other people? Textbook case.) He has super strength, invulnerability, super speed, super hearing, heat and x-ray vision, and the ability to fly. He's possibly the most powerful Supe there is, hence why everyone is deathly afraid of him. In season one, Madelyn Stillwell describes Homelander by saying, "There isn't a weapon on Earth that they haven't throw at him. They've all failed."
02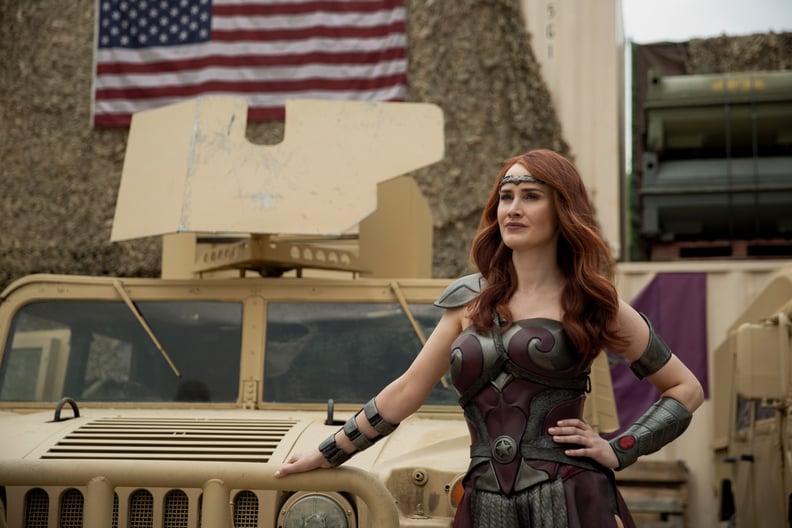 What Are Queen Meave's Powers on The Boys?
Considered the second most powerful member of The Seven, Queen Meave has abilities on par with Homelander. She has super strength (which allows her the power to jump 20 feet high), superhuman durability (even though she is bulletproof, she's not completely invulnerable; she recalls breaking her hand by punching a train in season one), enhanced sight, superhuman reflexes, agility, and stamina. She's also highly trained in hand to hand combat.
03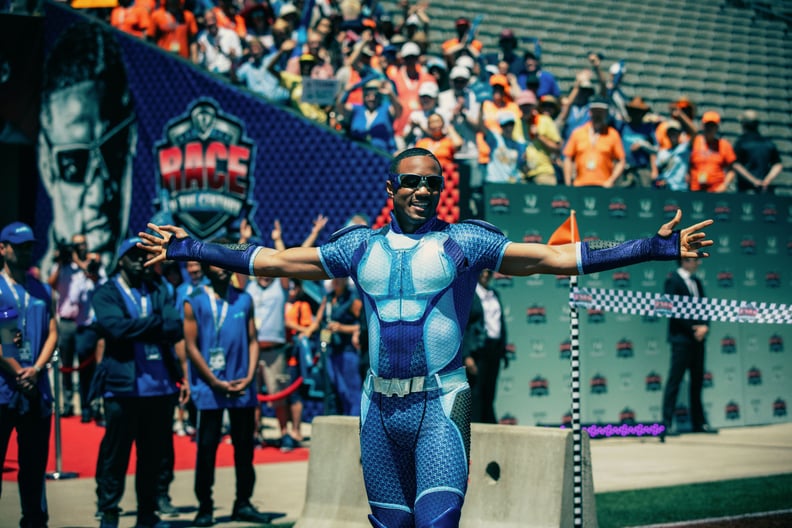 What Are A-Train's Powers on The Boys?
The self-proclaimed fastest man alive has the power of super speed, able to move at inhuman speeds. In his season race against Shockwave the announcer reported that A-Train can reach speeds in excess of 1,000 miles per hour, which is faster than the speed of sound. Along with the standard super strength and durability of a Supe, he has superhuman metabolism and accelerated perception while using his speed.
04
What Are Black Noir's Powers on The Boys?
The most mysterious member of The Seven has the usual super strength and durability of a Supe, as well as superhuman hearing, agility, and ability with knives. He's an expert hand-to-hand combatant and said to be a lethal ninja. He's also quite an accomplished piano player.
05
What Are Starlight's Powers on The Boys?
Starlight's unique power, alongside the standard Supe super strength and durability, is electricity absorption. As she demonstrates in season one, she absorbs the electricity from around her and uses its power for her energy attacks. She can fire blasts of bright light from her hands, which can physically toss someone several feet and blind anyone who looking directly at them.
06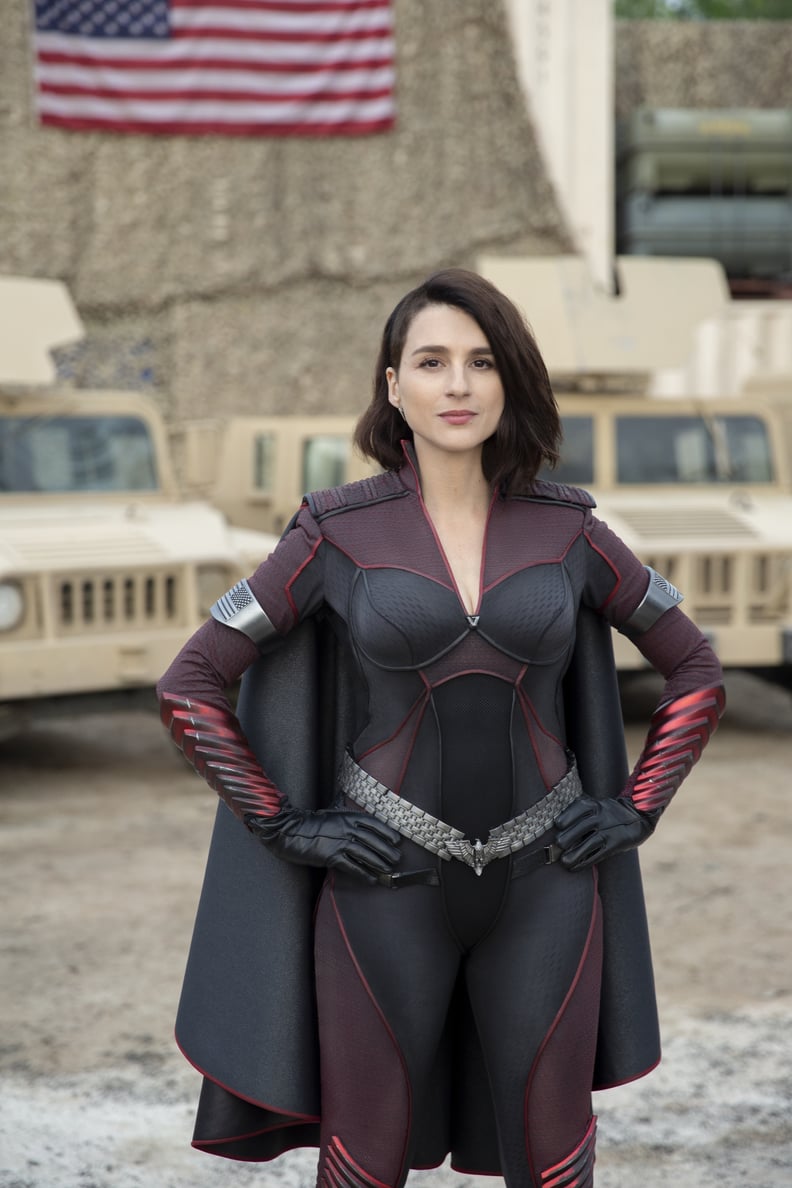 What Are Stormfront's Powers on The Boys?
The newest addition to the Seven, Stormfront has the power of ability to manipulate electricity and use it in combat. Her power manifests in blasts that look like lightning. She also has the power of flight.
07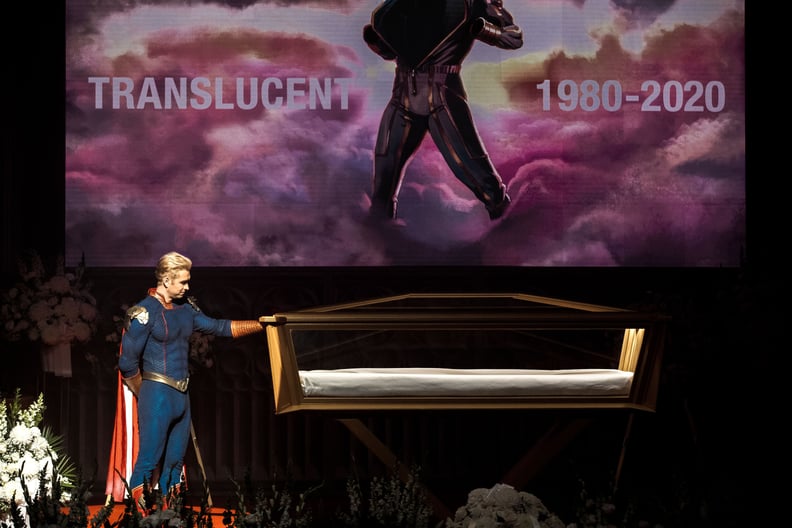 What Are Translucent's Powers on The Boys?
While Translucent's power may seem obvious, it's a little more than simply becoming "invisible." His skin turns into a carbon metamaterial that bends the light, "like an invisibility cloak," he explains in the first season. Said metamaterial turns his skin nigh indestructible, making it incredibly hard to kill him. It is, however, high conductive, which makes him vulnerable to electricity.
08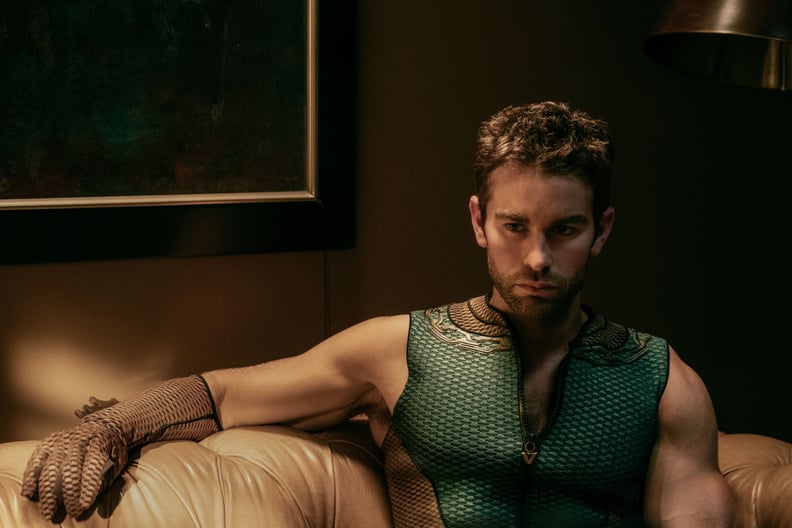 What Are The Deep's Powers on The Boys?
Unsurprisingly, The Deep's power is connected to the sea. He's able to telepathically communicate with all forms of sea creatures, as well as possessing a hybrid set of human lungs and aquatic gills. He can breathe on land and underwater for as long as he likes, which helps him with his superhuman speed in the water.
09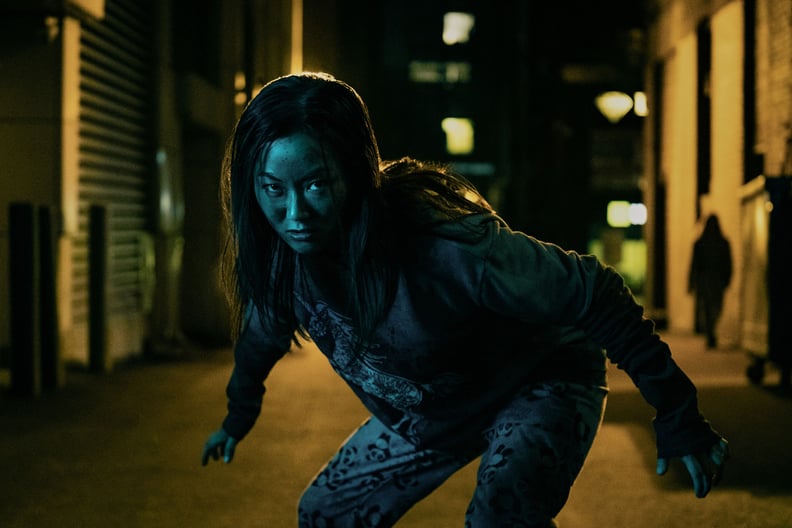 What Are The Female/Kimiko's Powers on The Boys?
Kimiko has similar powers to Black Noir and Homelander, possessing the standard super strength and durability, as well as speed, agility, reflexes, and a regenerative healing factor. Her fighting style is reminiscent of X-23 from X-Men.
10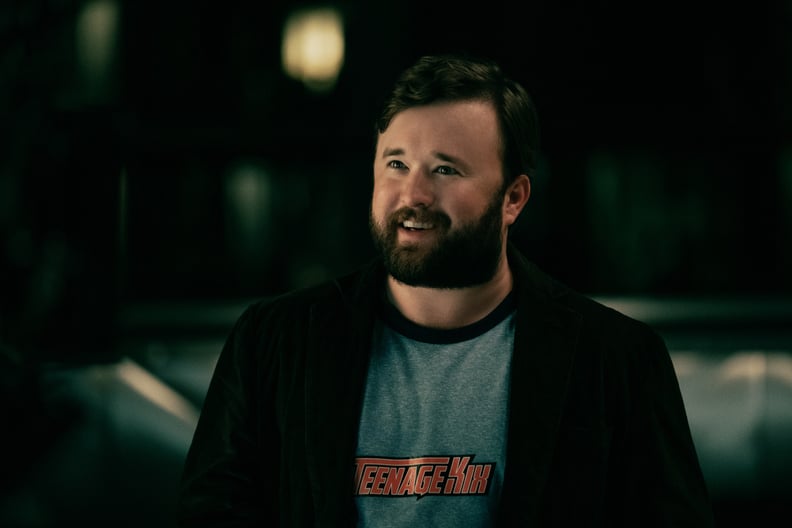 What Are Mesmer's Powers on The Boys?
Mesmer has the ability to read people's minds, as well as sift through their memories through physical contact. In his show The Mesmerizer, he solves crime by looking through people's memories.
11
What Are Lamplighter's Powers on The Boys?
Though Lamplighter doesn't appear in season one, we do know that he has the ability to manipulate fire. His staff allows him to harness nearby fire and blast flames in any direction.