Tom Welling Will Step Into a Major Role in the "Supernatural" Prequel, "The Winchesters"
You haven't seen the last of "Supernatural" after its November 2020 series finale. In 2021, Deadline reported that "The Winchesters," a prequel series centered on John and Mary Winchester's love story, was in the works at The CW. Original "Supernatural" star Jensen Ackles attended the world-premiere screening of the "The Winchesters" pilot on Oct. 9 at New York Comic Con (where POPSUGAR was on hand) and shared even more details about the show, including the major actor (and longtime friend of Ackles) who will step into the role of Mary's father, Samuel Campbell, and whether or not fans can expect to see any additional familiar faces from "Supernatural" on the show.
The show comes from Ackles's production company with his wife, Danneel Ackles, Chaos Machine Productions. Jensen, of course, portrayed Dean Winchester on "Supernatural." Joining Jensen and Danneel is former "Supernatural" co-executive producer Robbie Thompson, who is set to write and co-executive produce the prequel series. After "Supernatural" wrapped its 15th season, fans suspected the saga wasn't really over. "Because like we say in the show, 'Nothing ever really ends, does it?'" Jensen previously told Deadline. "When Danneel and I formed Chaos Machine Productions, we knew the first story we wanted to tell was the story of John and Mary Winchester, or rather the 'Supernatural' origin story. I always felt like my character, Dean, would have wanted to know more about his parents' relationship and how it came to be. So I love the thought of having him take us on this journey."
Ahead, we've broken down everything we know about "The Winchesters" ahead of its premiere, including the plot, cast, release date, trailer, and "Supernatural" Twitter drama.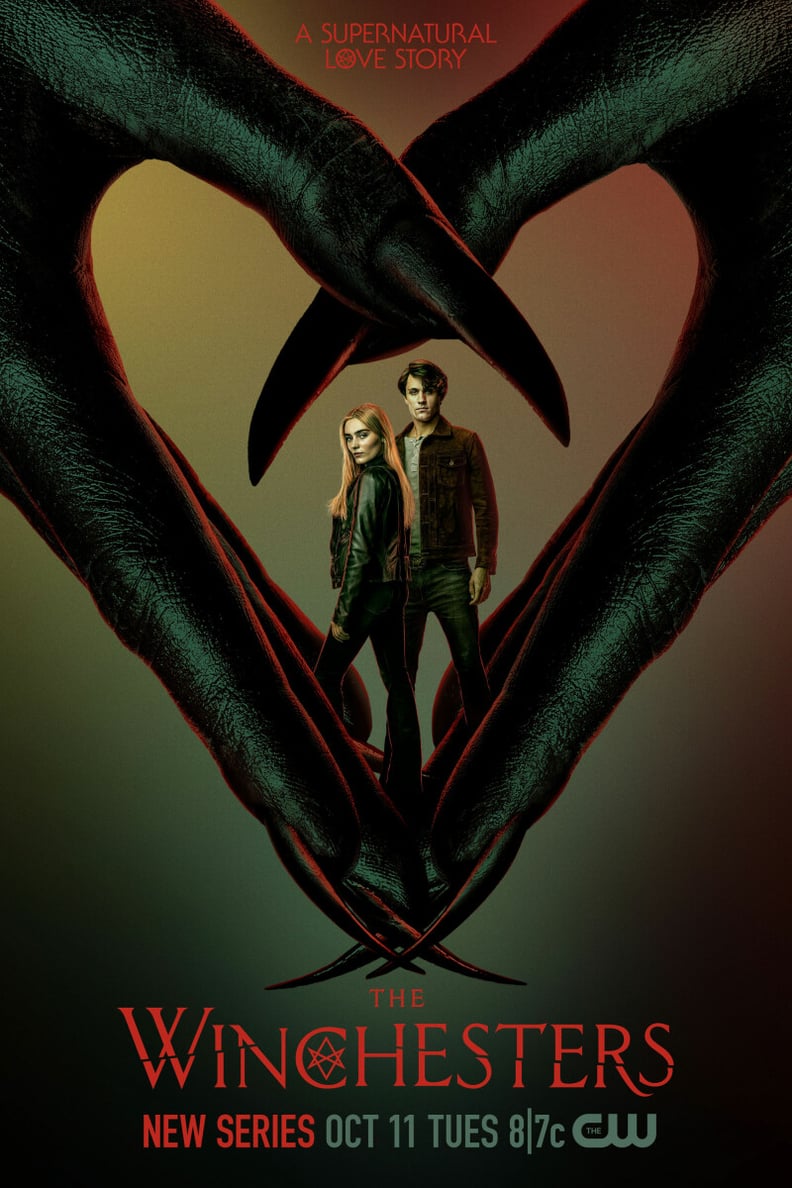 "The Winchesters" Poster
"The Winchesters" poster teases John and Mary's dark love story, centering Meg Donnolly's Mary and Drake Rodger's John inside of a heart made out of a pair of pitch-black demon hands.
"The Winchesters" Trailer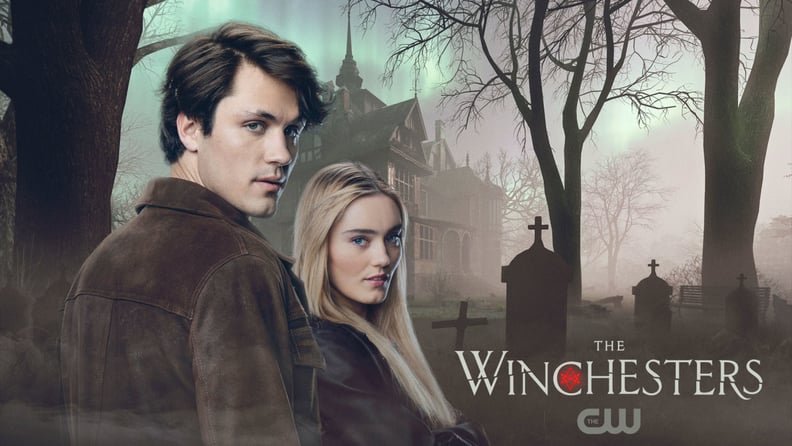 "The Winchesters" Plot
Oddly enough, "The Winchesters" sounds like a "Supernatural" version of "How I Met Your Mother." Narrated by Jensen, reprising his original series role as Dean Winchester, the prequel tells the story of "how John met Mary and how they put it all on the line to not only save their love, but the entire world."
It'll be interesting to see where the series goes as Mary's death was originally the catalyst for John becoming a hunter. Perhaps the Men of Letters will have a bigger presence, as it's revealed on "Supernatural" that John's father, grandfather, and great-grandfather were all a part of the secret society.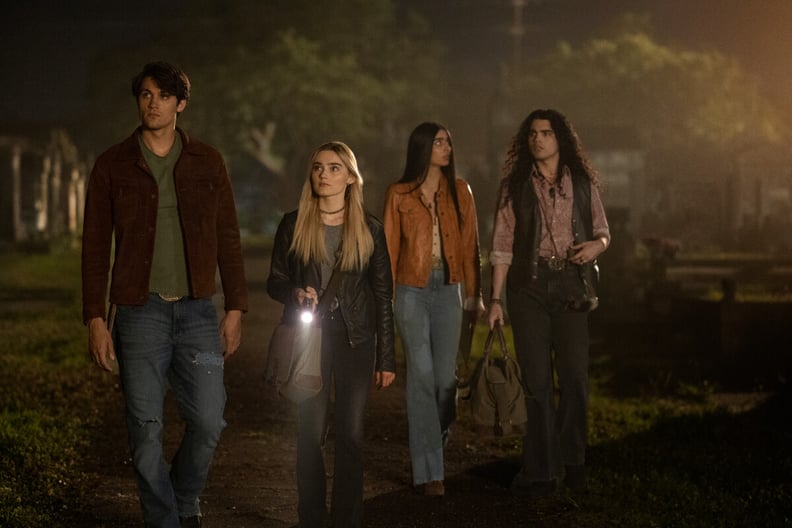 "The Winchesters" Cast
Which "Supernatural" Cast Members Will Appear in "The Winchesters"?
Currently, the only cast member from the original "Supernatural" confirmed to appear in "The Winchesters" is Ackles as Dean Winchester, who will narrate the show.
But at New York Comic Con on Oct. 9, where POPSUGAR was on hand, Ackles teased that more original characters could return in the future, saying that if fans give them the "opportunity to tell more of this story," he could "guarantee" they'd see more familiar faces. Showrunner Robert Singer teased the possible return of Misha Collins as Castiel, specifically.
Who Will Play Mary and John in "The Winchesters"?
On "Supernatural," John Winchester was portrayed as an adult by "The Walking Dead"'s Jeffrey Dean Morgan, as a young adult by "General Hospital"'s Matt Cohen, and as a child by Nels Guloien. Mary Winchester also made several appearances throughout "Supernatural"'s run and was portrayed as an adult by Samantha Smith and as a young adult by "Arrow"'s Amy Gumenick.
This time around, Drake Rodger will fill the shoes of young John while "ZOMBIES" star Meg Donnelly will step into the role of young Mary. Joining them are Nida Khurshid as Latika Desai; Jojo Fleites as Carlos Cervantez; Bianca Kajlich as John's mother, Millie Winchester; Demetria McKinney; and Michael Tacconi.
Who Will Play Mary's Father, Samuel Campbell, in "The Winchesters"?
At NYCC, Ackles was excited to reveal that "Smallville" star Tom Welling would be joining the "The Winchesters" cast as Mary's father, Samuel. Ackles and Welling are longtime friends, as the pair worked together on "Smallville," with Ackles starring as Jason Teague throughout season four of the series in 2004 before he moved on to star in "Supernatural." Things are certainly coming full circle now!
Who Are the New Characters in "The Winchesters"?
What's a prequel without some new characters? Khurshid joins the cast as Latika, Mary's librarian friend who's eager to join in on Mary's supernatural-hunting day job. Fleites will play Carlos, Mary's "sexually fluid, hippie, demon hunter" friend, as the NYCC moderator described him. Finally, McKinney will play Ada, a local bookstore owner with knowledge of the supernatural.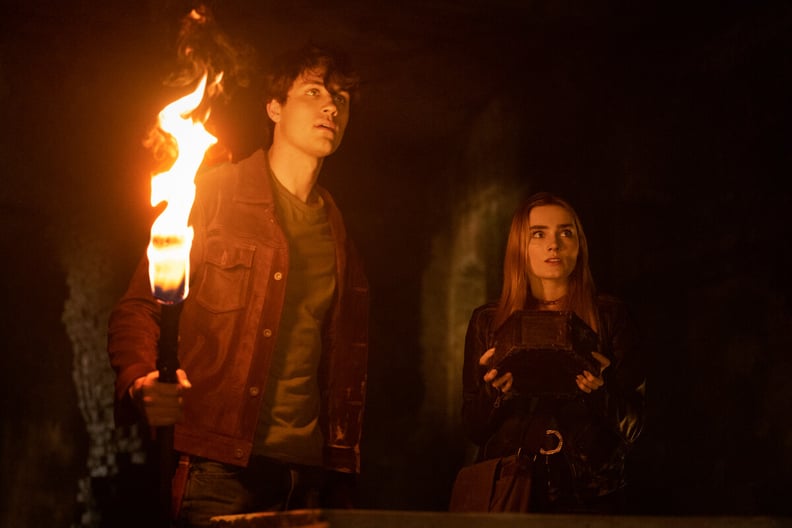 "The Winchesters" Premiere Date
"The Winchesters" will premiere on Tuesday, Oct. 11, at 8pm on The CW.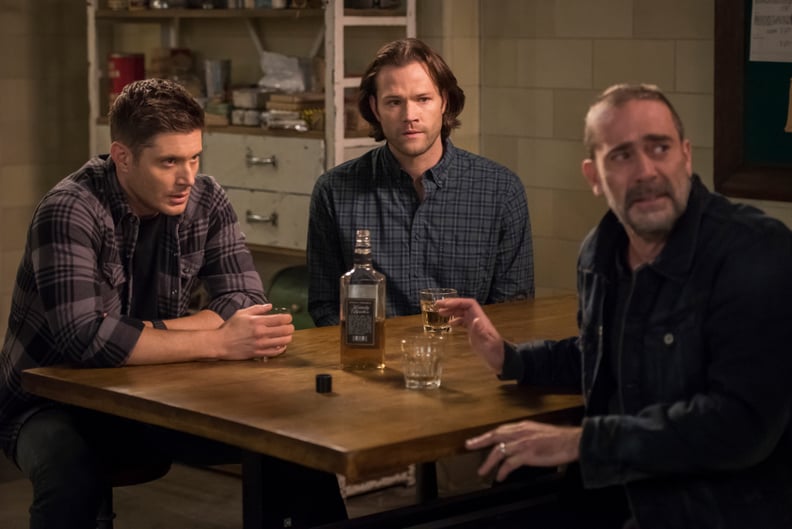 Will Jared Padalecki Appear on "The Winchesters"?
On June 24, 2021, Jensen shared a link to Deadline's report about the prequel series. Apparently, his friend and "Supernatural" costar Padalecki was not aware that a prequel to their hit show was in the works. "Dude. Happy for you. Wish I heard about this some way other than Twitter," Padalecki wrote in a retweet of the story. "I'm excited to watch, but bummed that Sam Winchester had no involvement whatsoever." When asked by a fan if it was all a joke, as the duo are known for their banter on Twitter, Padalecki confirmed that it was not. "No. It's not. This is the first I've heard about it. I'm gutted," he tweeted in response.
Later the next day, Padalecki confirmed he'd resolved his issue with Jensen. "@JensenAckles and I had a great talk, as we do often, and things are good," he shared on June 25. "The show is early in the process with miles to go. We've travelled a lot of roads together, and sometimes those damn roads have bumps. Bumps don't stop us. Once brothers, always brothers." Jensen then retweeted Padalecki's note to show his support. "Love you @jarpad," he replied. "Miss these talks. I forgot how much face time we always used to get. And I miss that too. I know you're busy . . . as am I, but you're still my brother. I miss you, pal."
While Padalecki was seemingly blindsided, Misha Collins viewed it as an opportunity for more Castiel. "Seems like this show would benefit from a time-traveling angel-in-a-trenchcoat character. Just saying," the actor tweeted in reply to the Deadline article. After Padalecki and Jensen noted they were on good terms, Collins tweeted, "Love and miss you both."
Even "Supernatural" creator Eric Kripke had something to say about the original drama. "When @JensenAckles first told me this story, I loved it," Kripke wrote on Twitter. "He & @DanneelHarris & @rthompson1138 are the perfect people to make it. (The other perfect person is too busy Texas Rangering.) Thanks for carrying the torch, guys, go kick it in the ass. Proud of you. #SPN #SPNFamily"
At NYCC, Ackles promised fans "The Winchesters" would "do no harm" when it comes to respecting the 15 seasons of canon established in "Supernatural," promising they would not retcon anything that happened in the original series. He specifically stressed that fans would not have to worry about ever seeing Sam "fade" from an old Polaroid picture of the present-day Winchester brothers. In other words, Sam is very much still a part of the "Supernatural" universe, which means Padalecki is likely on the list of original characters who could make a return appearance on the show at some point.