Time Travel With Wanda in These WandaVision-Inspired Halloween Costumes
Wanda's life in WandaVision is all about imagination, creation, and being a bit of a witch! This is the perfect time for you to tap into those parts of yourself as you create Halloween costumes to mimic the Marvel character. Wanda (Elizabeth Olsen) has many looks since she's reliving her life between the '50s and the modern era as a way to escape from the reality that her husband Vision (Paul Bettany) is dead. Given her journey through the decades, you can opt for a traditional housewife look or a grungy '90s outfit, or you can keep it modern and sexy — chances are you already have something to work with in your closet. See the costume ideas ahead!
01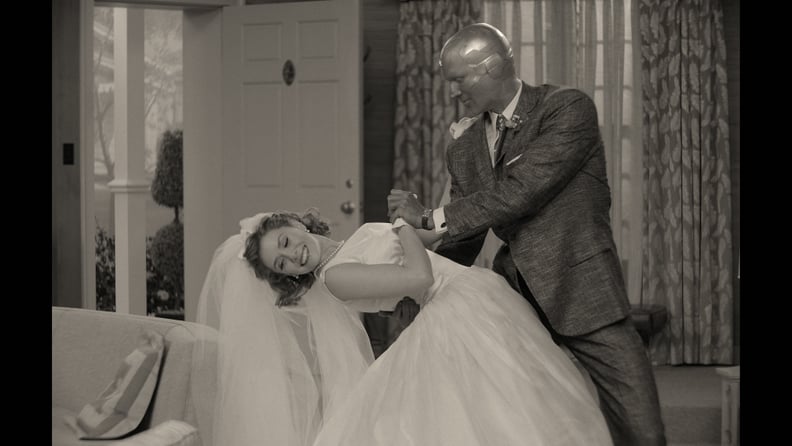 '50s Bride Wanda
What to wear: A traditional white dress with a tulle skirt, a pearl necklace, white gloves, and a fluffy tulle veil. To be true to the era, make sure to use rollers to achieve her hairstyle.
02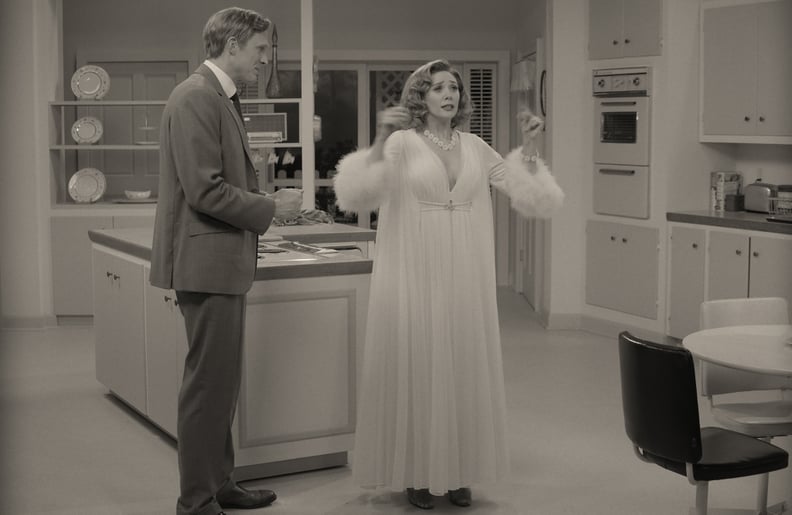 '60s Glam Wanda
What to wear: A long sleeve dress with fur cuffs that can be re-created with boa material or feathers, a belt to cinch above your waist, and a flower necklace with a matching bracelet. For this time period of Wanda's life, her sitcom is in black-and-white footage, so feel free to experiment with any light colors.
03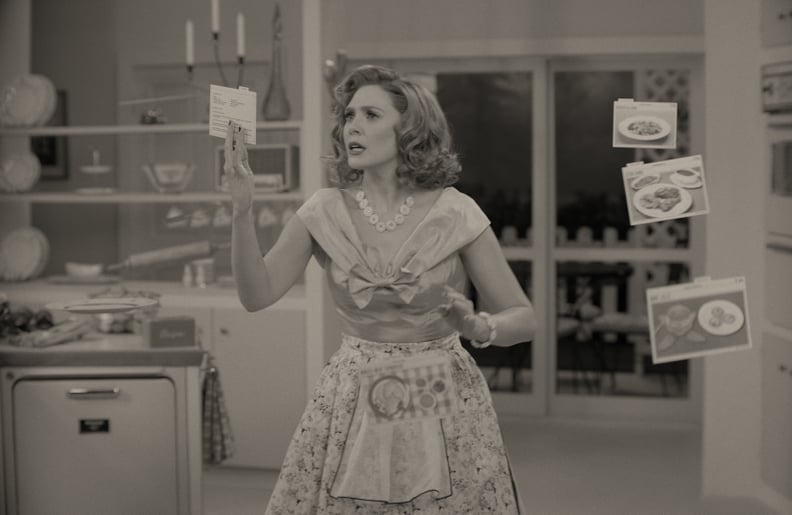 '60s Housewife Wanda
What to wear: A structured off-the-shoulder top with a bow on the front, a light-colored floral skirt, and her signature flower necklace with the matching bracelet. Print out some recipes for added pizzazz.
04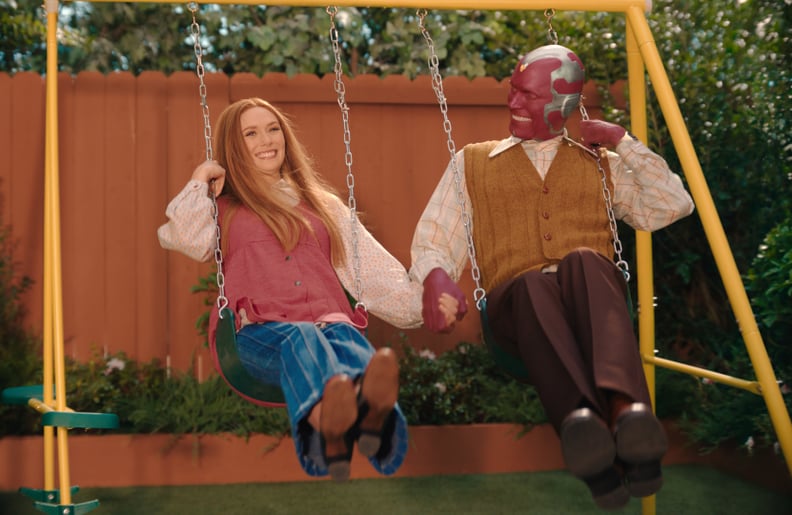 '70s Carefree Wanda
What to wear: A long-sleeve polka-dot blouse, a tank top or vest to layer on top, bell bottom jeans, and brown boots. Feel free to straighten your hair or go with a red wig.
05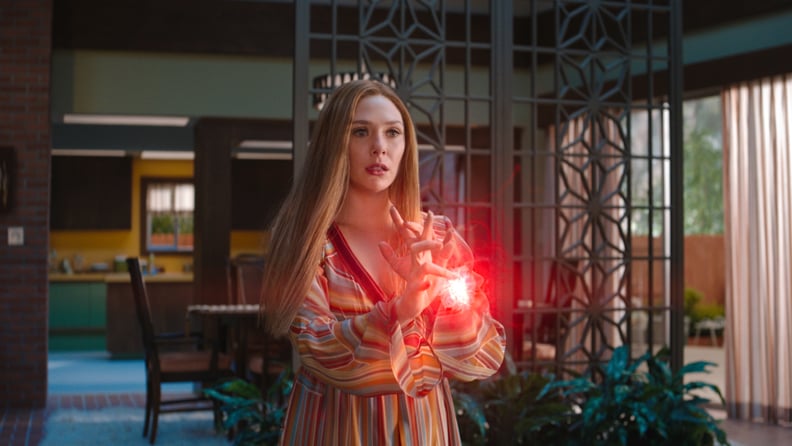 '70s Not-So-Groovy Wanda
What to wear: A multicolored stripe-pattern dress with flowy sleeves.
06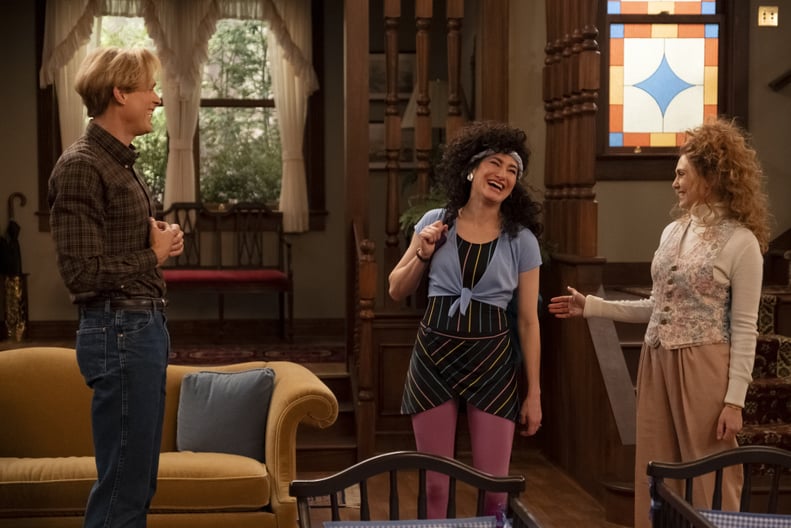 '80s Conservative Wanda
What to wear: A cream-colored turtleneck, a floral vest, and pleated brown pants. Don't forget to tease your hair.
07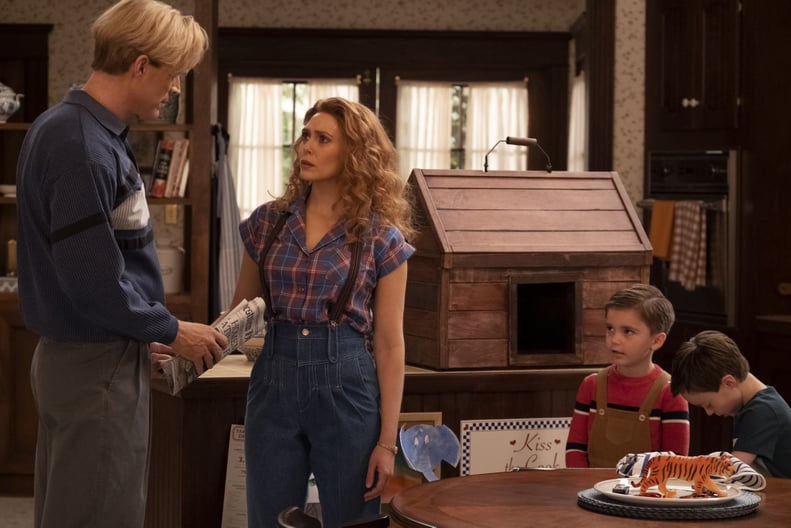 '90s Casual Wanda
What to wear: A plaid short-sleeve shirt, suspender straps, and high-waisted blue jeans.
08
2000s Halloween Wanda
What to wear: A red bodysuit, a red cape, red gloves, and a red headband, or make the headpiece with cardboard and paint it red.
09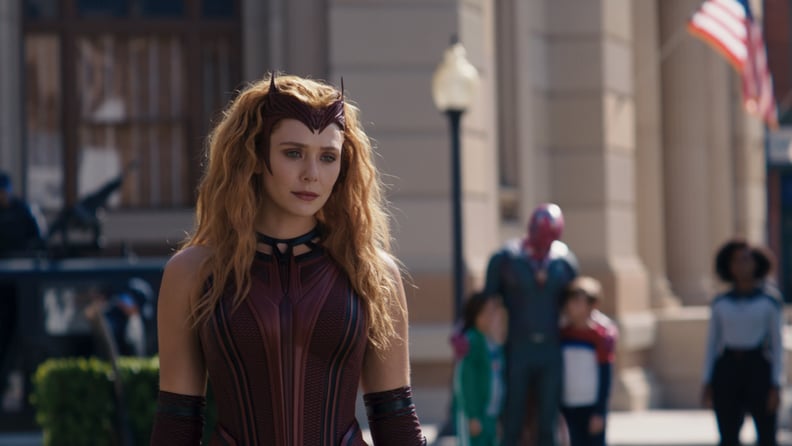 2010s Halloween Wanda
What to wear: A dark red corset bodysuit, maroon gloves, and a deep red headband, or use cardboard to construct the headpiece.
10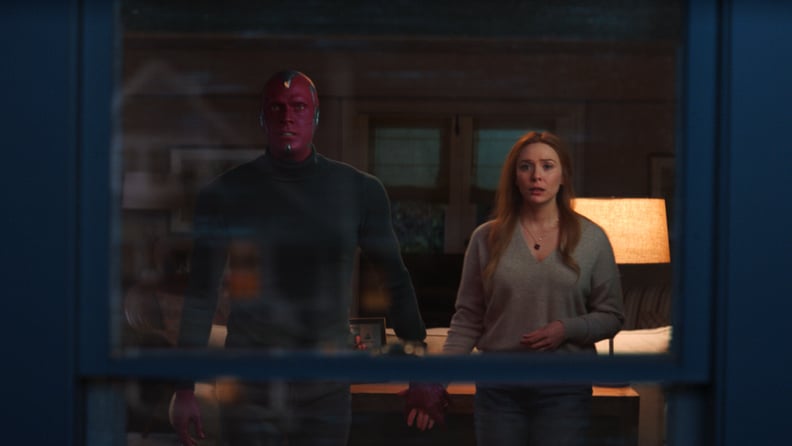 Modern-Day Wanda
What to wear: A grey V-neck sweater, blue jeans, and gold necklaces.