Why Johnny Depp Left Fantastic Beasts in 2020
Goodbye, Grindelwald: Johnny Depp Forced to Exit Fantastic Beasts With Role to Be Recast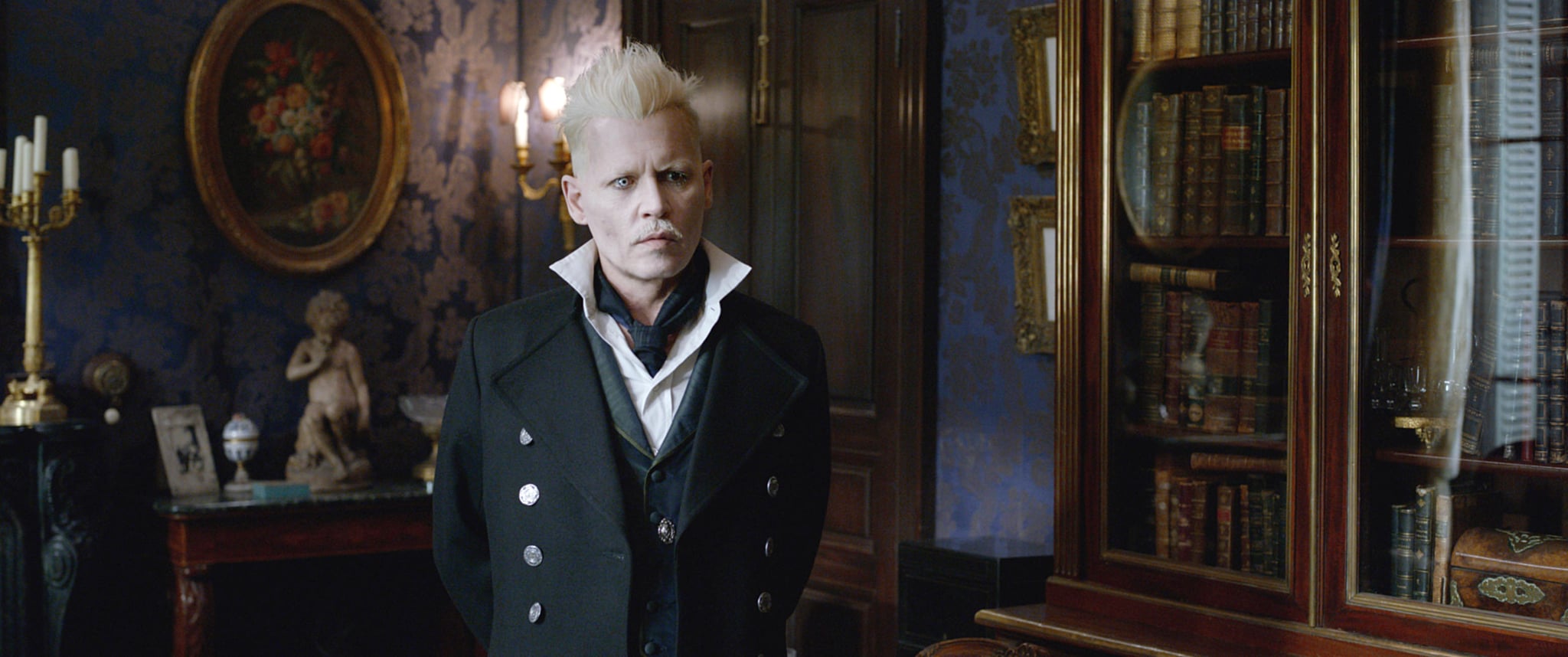 Image Source: Everett Collection
Johnny Depp's casting as the dark wizard Gellert Grindelwald has caused controversy since the moment it was revealed before the release of Fantastic Beasts: The Crimes of Grindelwald back in 2017 and, finally, it's come to an end. On Friday, Nov. 6, Depp announced via an Instagram post that he is relinquishing his role in the Fantastic Beasts franchise at the request of Warner Bros. studio.
"First, I'd like to thank everybody who has gifted me with their support and loyalty. I have been humbled and moved by your many messages of love and concern, particularly over the last few days," he wrote. "Secondly, I wish to let you know that I have been asked to resign by Warner Bros. from my role as Grindelwald in Fantastic Beasts and I have respected and agreed to that request."
Warner Bros. confirmed the actor's exit in a statement and noted that his role will be recast before the franchise's third installment releases in 2022. "We thank Johnny for his work on the films to date," the studio wrote. "Fantastic Beasts 3 is currently in production, and the role of Gellert Grindelwald will be recast. The film will debut in theaters worldwide in the summer of 2022."
Depp's departure comes on the tail of his loss in the UK courts, which he addressed in his statement. On Nov. 2, Justice Andrew Nicol decreed that The Sun's claim in an article that Depp was a "wife beater" regarding his relationship with ex-wife Amber Heard was "substantially true." In his Instagram statement, Depp stated that the "surreal judgement of the court in the UK will not change my fight to tell the truth and I confirm that I plan to appeal. My resolve remains strong and I intend to prove that the allegations against me are false. My life and career will not be defined by this moment in time."
Well, his career may not be defined by this "moment in time," but the loss of this role in a major franchise will definitely be remembered.