What Happened Between Bachelor Matt James and Clare Crawley?
Perhaps It's a Good Thing Matt James Won't Be on Clare Crawley's Bachelorette Season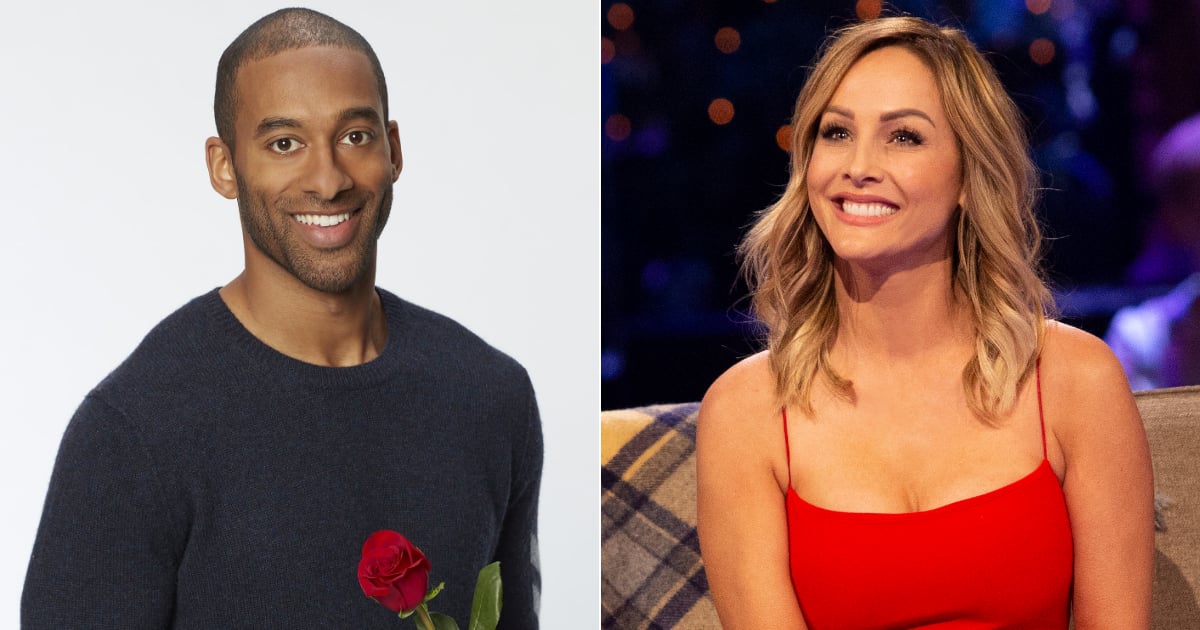 As we all know, the newest Bachelor, Matt James, was previously cast as a contestant on Clare Crawley's season of The Bachelorette, which has been delayed indefinitely due to coronavirus-related shutdowns. But as it turns out, Matt and Clare briefly clashed before they ever met! Here's the scoop on the not-quite scandal.
The whole thing started, as so many scandals do in this day and age, with social media. Back in April, Clare tweeted about her potential suitors, bringing up the oft-made claim that some of them weren't in it for the "right reasons" but rather to elevate their own profiles. "If you are doing interviews and creating Cameo accounts before you are even on my season... you are in it for the wrong reasons... #dontwasteyourtime," she wrote. Later, in another tweet, she added, "Respect the opportunity you've been given. Respect the rules. Respect me."
Her tweet didn't call out anyone by name, but fans quickly assumed she was, at least in part, referring to Matt, who already had a social media following before he was cast on The Bachelorette, thanks to his charity work and his friendship with popular past contestant Tyler Cameron. Matt had an active Cameo account at the time, and without addressing Clare's tweet specifically, E! News reported that he took to his Instagram Stories to remind people why he was active at all.
"Now for those of you who may have missed the messaging earlier this week, myself and Alex Bachman . . . pledged all of our Cameo earnings to the Robin Hood Foundation to fight this fight . . . We're just coming up with creative ways to raise money for these kids that are the future, and I hope y'all can help," he said. The Robin Hood Foundation, cited in his Stories, is a New York-based organization working to lift people out of poverty and, at the time, specifically working on COVID-19 relief efforts.
Clare later clarified that her callout wasn't about any particular contestant. "You weren't supposed to deduce babe, it was about MULTIPLE men and a general thought I was having while we sit here in a real life crisis where someone's (everyone's) time + sincerity hold so much weight and value," she tweeted in reply to a Twitter user who pointed out Matt's charity-centric work. Still, the incident certainly made waves before the season even had a chance to begin filming, so perhaps it's all for the best that Matt won't be competing for Clare's heart after all.