Is Bryan Cranston in El Camino: A Breaking Bad Movie?
Does Walter White Show Up in El Camino: A Breaking Bad Movie After All?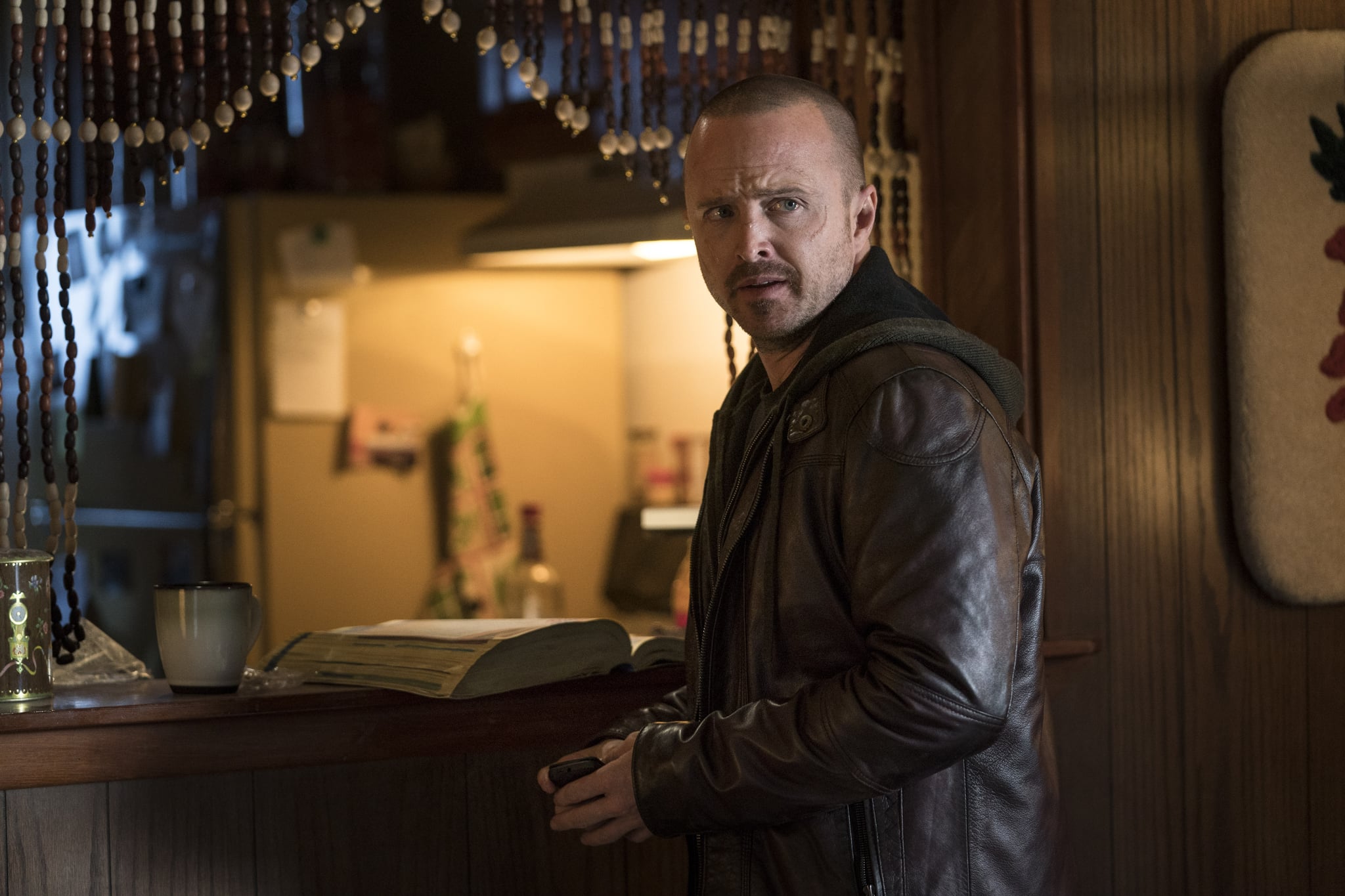 Warning: Spoilers for El Camino: A Breaking Bad Movie ahead!
After months of speculation, El Camino: A Breaking Bad Movie has finally arrived and answered a huge question: is Walter White in the movie? The morally murky protagonist of the original Breaking Bad was killed off in the 2013 series finale, but rumors have been flying that actor Bryan Cranston would somehow make an appearance in the new movie, which is set just after the events of the finale. Now, we finally have our answer: yep, Walt shows up after all.
The movie has shifted focus to Walt's former business partner, Jesse Pinkman (played by Aaron Paul), who's on the run following the deadly events of the series finale. He's dealing with the trauma from having been kept captive, as well as trying to restart his life and grappling with the fact that Walt basically sacrificed his own life to save Jesse's. Throughout the movie, Jesse's story in the present is interspersed with flashbacks to his time in captivity and even before then — and that's when Walt makes his appearance.
In one flashback toward the end of the story, as Jesse prepares to flee and head for a new life, Walt and Jesse are sitting down to breakfast at a roadside diner. It's a casual scene, set just after their first collaboration. Walt asks Jesse about his plans for the future, encouraging him to go to college. He then says to Jesse, "You're really lucky, you know that? You didn't have to wait your whole life to do something special."
It's a surprisingly heartfelt moment between the two characters and a lovely little bonus for fans who have been with the show from the very start. The major theme of El Camino seems to be about Jesse closing the door on his past and moving forward into a new life, and it seems only fitting that a memory of his late friend and mentor would play a role in finally helping him to move on.