Phoebe Waller-Bridge's New HBO Series, Run, Will Arrive in April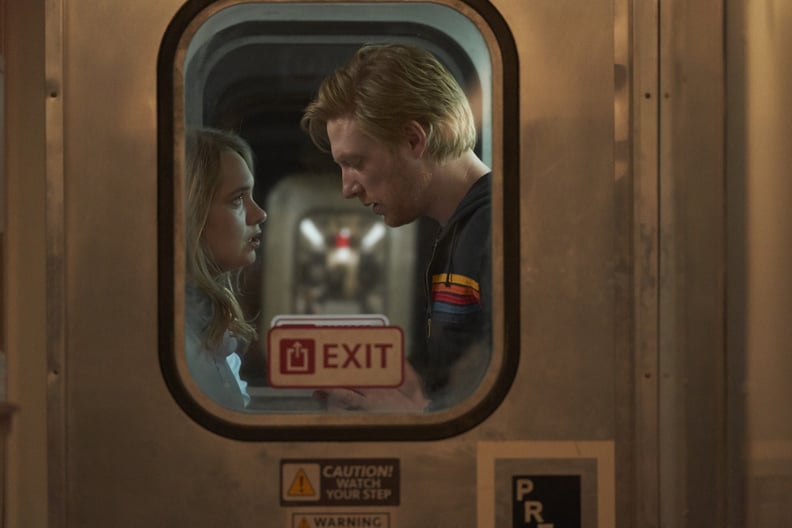 Sky Atlantic
Sky Atlantic
In news that will excite Fleabag and Killing Eve fans everywhere, Phoebe Waller-Bridge's latest project, Run, will officially be coming to Sky Comedy this April. The show is a romantic comedy thriller starring Unbelievable alum Merritt Wever and Domhnall Gleeson, who was recently in Star Wars: The Rise of Skywalker (and less recently played Bill Weasley in the Harry Potter films).
Run tells the story of Ruby Richardson (Wever) who leaves her ordinary, humdrum life in the suburbs to meet her college sweetheart, Billy Johnson (Gleeson), in New York City to fulfill a pact they made 17 years earlier. The rules of the pact were pretty simple: if either one of them texted the word "run" and the other replied with the same, they would drop everything and meet in Grand Central Station to travel across America together.
Waller-Bridge plays Laurel, who is just one of the colorful characters Ruby and Billy meet on their travels. Mad Men's Richard Sommer joins the cast as Ruby's husband, Laurence, The Good Wife's Archie Panjabi plays Billy's former PA Fiona, and Tamara Podemski (of Coroner) plays a police detective referred to as Babe Cloud. Based on these details alone, we can be pretty sure that Run will have a similar odd (and entirely wonderful) sense of humor just like Fleabag.
Written and produced by Vicky Jones (who also wrote Fleabag and Killing Eve with Waller-Bridge), Run was first announced by The Hollywood Reporter in March 2019. Since then, Waller-Bridge has signed a huge deal with Amazon Prime Video — which is the home of Fleabag — but there's no word on what projects will come out of the partnership just yet.
Run will air on HBO in the US on April 12.