What Squid Game Character Are You? Quiz
Which Squid Game Character Do You Embody Most? Find Out Your Player Number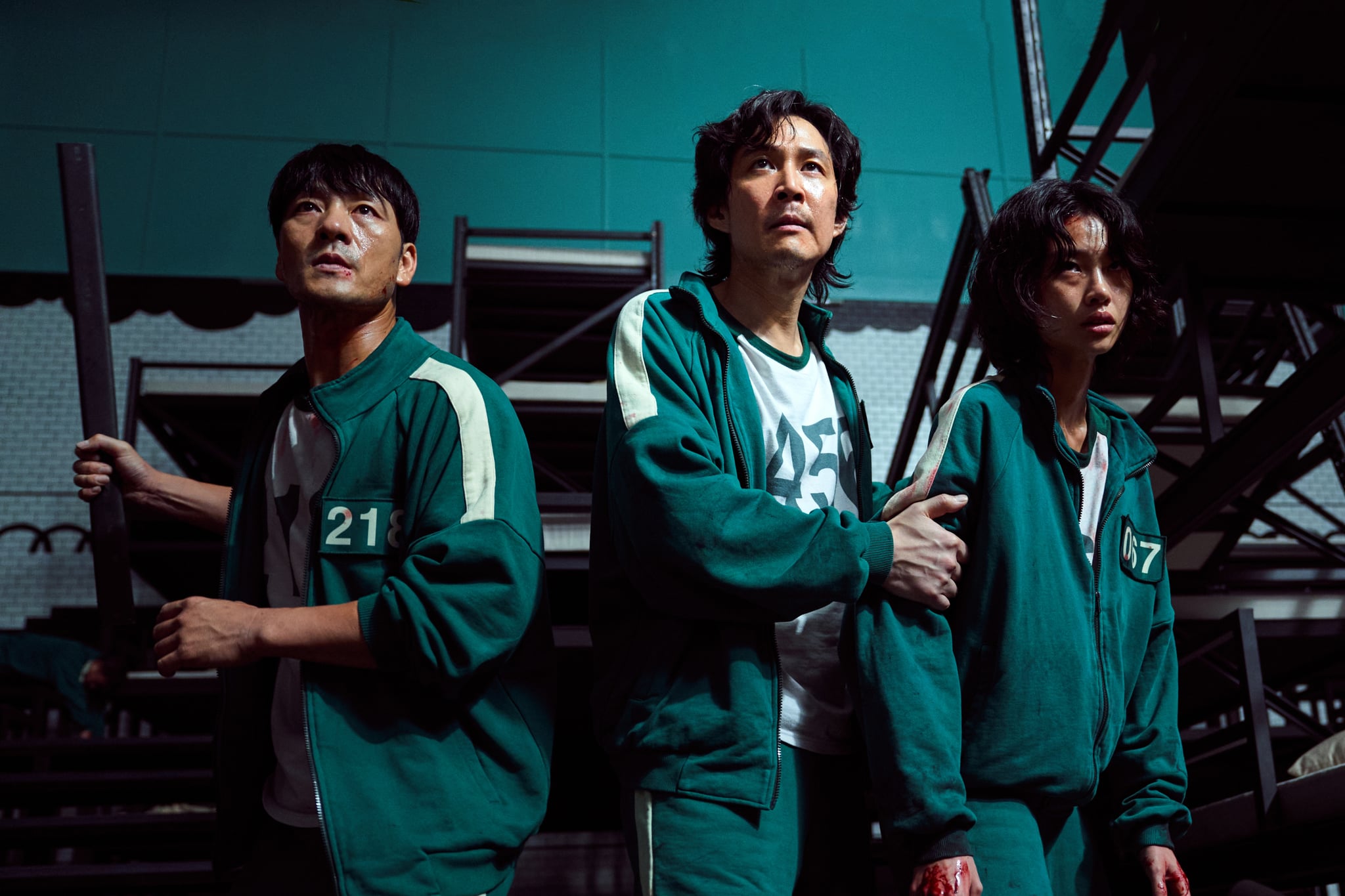 Image Source: Netflix
The deeper we immerse ourselves in the Squid Game fandom, the more the Korean drama has us wondering which characters we relate to most. Would we make it out of the games and take home the 45.6 billion won prize? Or would we suffer the same fate as the 455 players who risked their lives to come out on top and lost? After witnessing some shocking twists and seeing contestants pushed to their breaking points, we know the extremes even the most kind-hearted players are willing to go to in order to secure a spot in the finale.
Good, evil, or most likely somewhere in between, every contestant has their own backstory that makes each of them feel less like a number and more like a real human being. From Seong Gi-hun and Kang Sae-byeok to Oh Il-nam and Jang Deok-su, every player has a reason to participate in the games, but how they play might tell us even more about who they really are than why they showed up to begin with.
To satisfy our own curiosity, we put together a quiz to find out which characters from the show we relate to most. Find your Squid Game match here.
Which game was your favorite?
Which minor character is your favorite?
Kang Cheol (Sae-byeok's little brother)
Ji-yeong (Sae-byeok's marble partner)
Han Mi-Nyeo (The single mother)
Seong Ga-yeong (Gi-hun's daughter)
You're in the mood for a snack. What do you reach for?
A hard-boiled egg for protein
A bread roll to keep me full
A dalgona candy (for my sweet tooth)
A T-bone steak (in the mood for more than a snack)
Dry ramen noodles (simple and delicious)
A bento box (a little bit of everything)
I'd prefer a shot of whiskey (no ice, please)
Which song are you most likely to play on repeat?
"Fly Me to the Moon" by Frank Sinatra
"Rumors" by Lizzo feat. Cardi B
"Save Your Tears" by The Weeknd
"Happier Than Ever" by Billie Eilish
"Meet Me at Our Spot" by The Anxiety, Tyler Cole, and Willow
"Good 4 U" by Olivia Rodrigo
What would you do with the 45.6 billion won?
I'd move away and start a new life as CEO of my own company
I'd use some of it to buy a new house but give most of it to charity
I'd buy my own private island and invite all of my friends to hang out
I'd travel the world and check off every vacation spot on my bucket list
I'd invest it and double my winnings in no time
I'd upgrade my car, my house, and my wardrobe (designer only)
I'd give it all to my family and friends
I'd give it all away anonymously