What Time Do New Episodes of WandaVision Come Out?
WandaVision: Here's the Exact Time Disney+ Drops New Episodes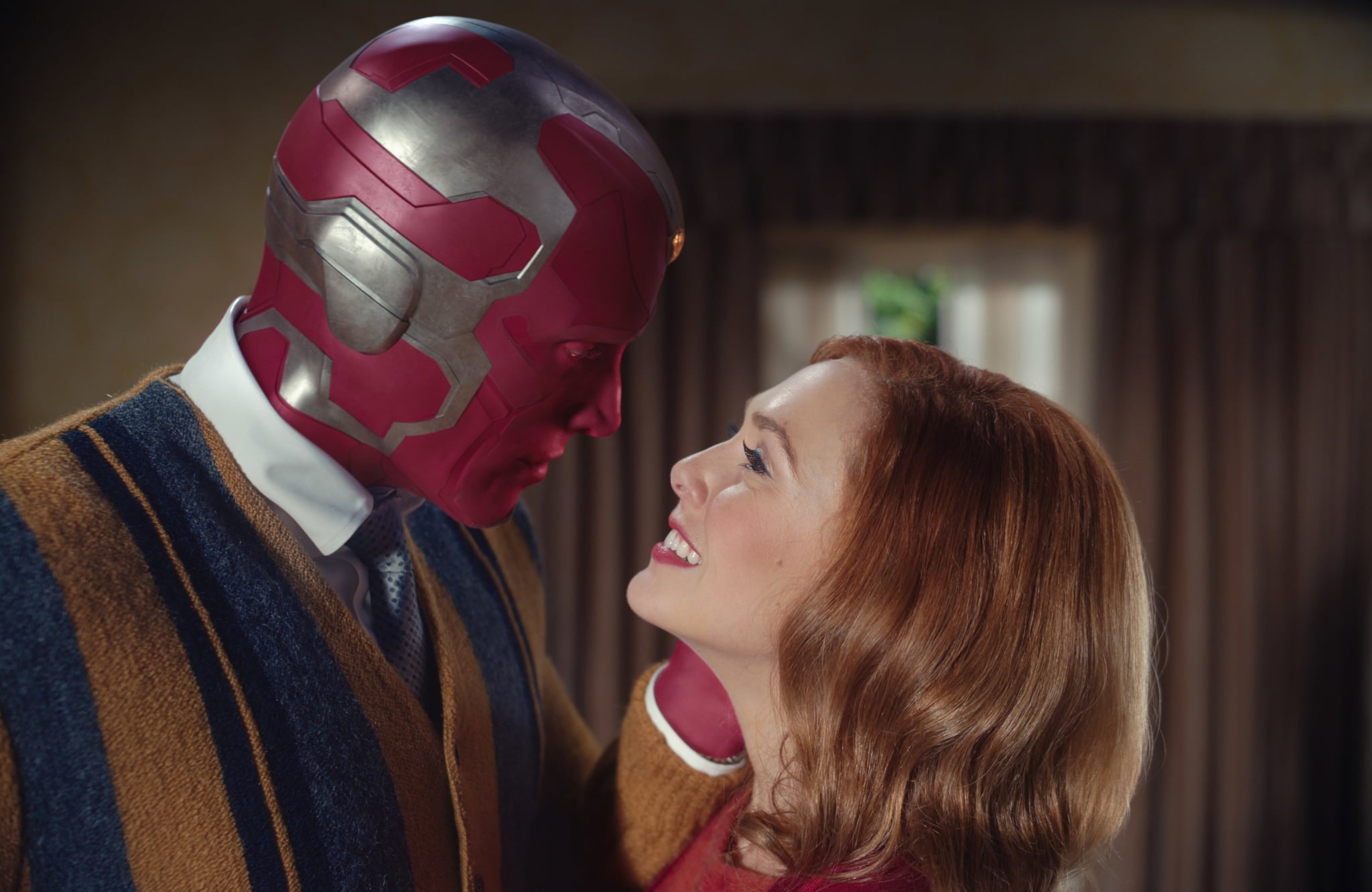 Disney+ has been pushing out new original series since the service launched in 2019. The latest series to drop on the streaming service is WandaVision, starring Elizabeth Olsen and Paul Bettany, both reprising their Marvel roles as Wanda Maximoff and Vision, respectively. The series has the couple living in quirky, strange realities that are modeled after sitcoms of the 1950s through the 2000s.
The show brings fans into the highly anticipated Phase 4 of the Marvel Cinematic Universe, which includes movies like Black Widow and Thor: Love and Thunder and other Disney+ series like The Falcon and the Winter Soldier and Loki. Ready to dive in? WandaVision started streaming on Disney+ on Jan. 15, with new episodes released each week. But what time does each episode of WandaVision actually drop?
Just like other Disney+ series, WandaVision will have an early morning release, with new episodes becoming available on the streaming service around 3 a.m. ET on Fridays. Disney has given Marvel fans a treat with being able to stream the first two episodes on release day. The series has a total of nine episodes that fans can stream each Friday until March 5, when the finale is currently scheduled to premiere. Like The Mandalorian, each episode of WandaVision is likely to be between 30 and 45 minutes.
Stream WandaVision now, exclusively on Disney+.
Image Source: Disney+