When Do Doom Patrol Season 2 Episodes Come Out on HBO Max?
Doom Patrol Season 2 Is Here, but the Episodes Won't All Be Released at Once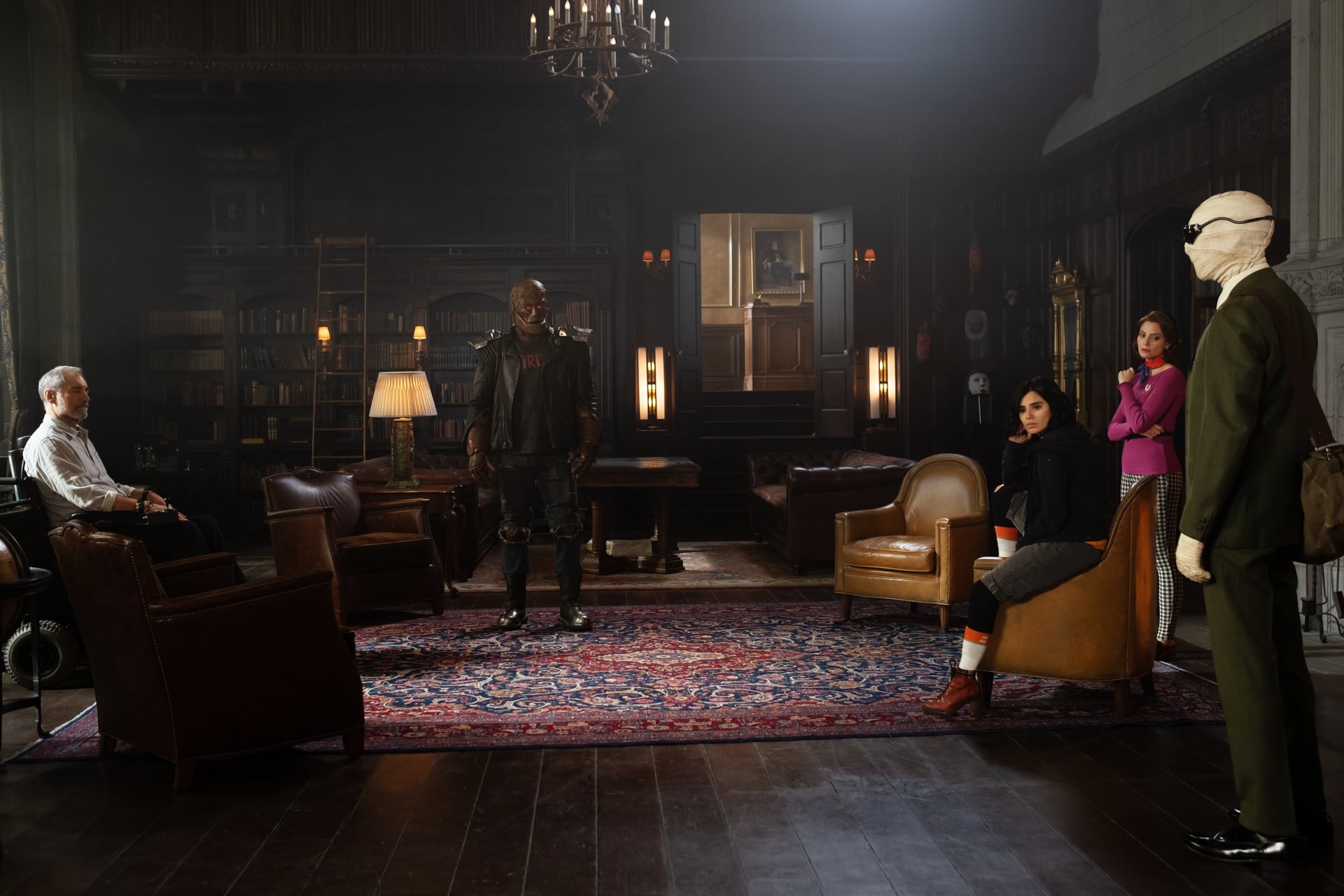 Doom Patrol has made the move from DC Universe to HBO Max for the second season, but what does that mean for its release schedule? After releasing the first three episodes on June 25, HBO Max will be releasing new episodes weekly on Thursdays. The remaining six episodes are currently scheduled to be released one per week: July 2, July 9, July 16, July 23, July 30, and Aug. 6.
Based on the DC Comic of the same name, Doom Patrol follows a group of "misfit" superheroes that were created due to unfortunate accidents that have left them scarred, both physically and emotionally. Brought together by The Chief, the Doom Patrol's mission is to not only investigate the weird phenomena that surrounds them, but to save the world when the time comes. A darker take on the traditional superhero story, at its core Doom Patrol is both quirky and full of heart as it's truly a story about outcasts coming together to form a family.
The series stars Timothy Dalton as The Chief, Brendan Fraser as former NASCAR driver-turned-cyborg Cliff Steele, Diane Guerrero as Jane who is the girl with 64 personalities, April Bowby as former Hollywood actress turned gelatinous blob Rita Farr, Alan Tudyk as the omnipresent supervillain Mr. Nobody, Matt Bomer as former Air Force pilot-turned-negative energy source Larry Trainor, and Joivan Wade as the famed Teen Titan Cyborg. Although Cyborg is shared between Doom Patrol and Titans, the show exists outside of the continuity set in the Titans-world.
Doom Patrol episodes are currently streaming on HBO Max.