Where Was Outer Banks Season 2 Filmed?
The Pogues Might Be Going to the Bahamas, but Outer Banks Season 2 Wasn't Filmed There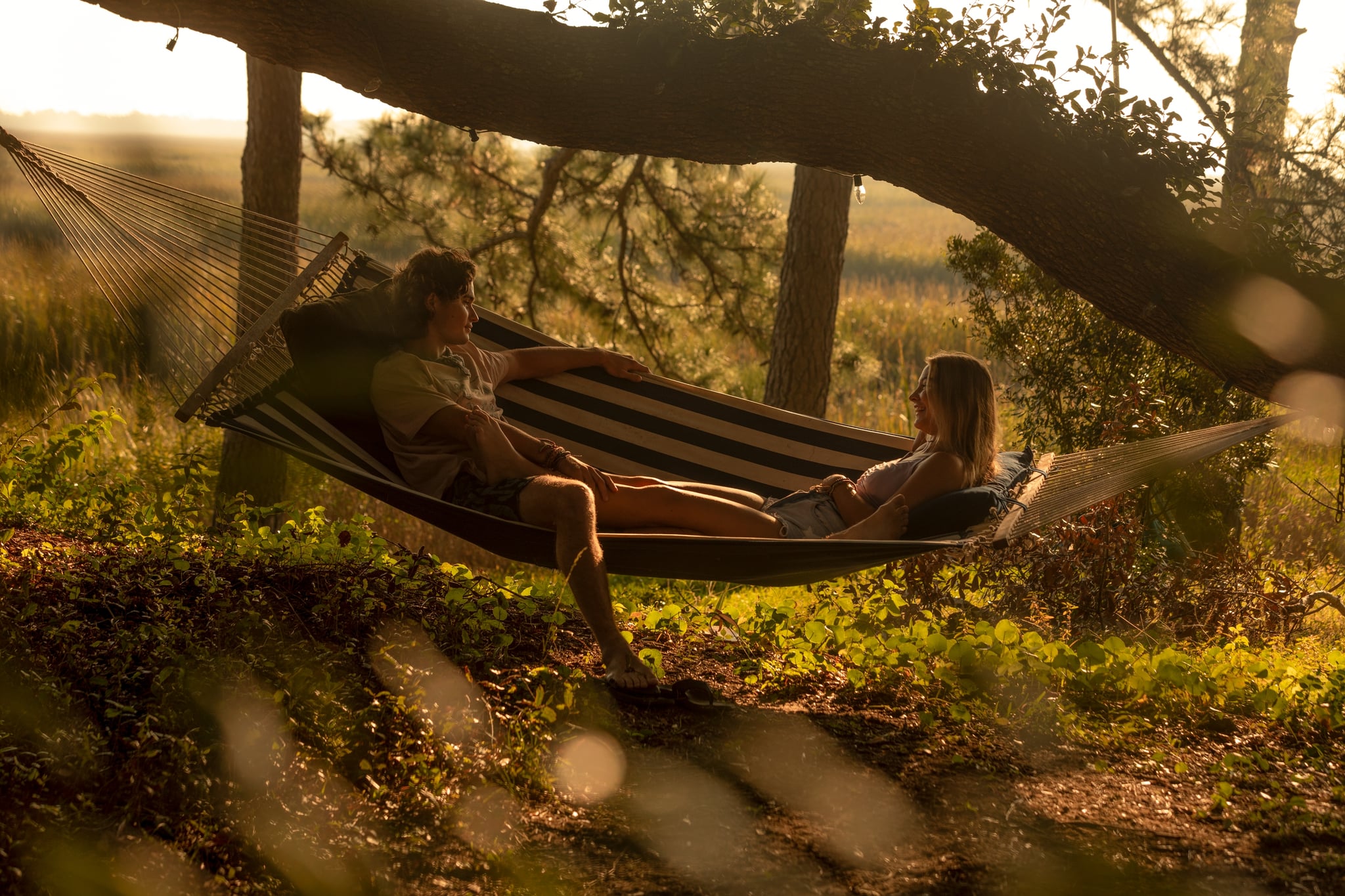 With the July 30 release of season two of Outer Banks on Netflix, we can't blame you for wanting to join the Pogues and the Kooks on their adventures. Although the series centers on a group of teens in North Carolina, filming for the first and second seasons primarily took place in Charleston, SC. This was due to North Carolina's anti-LGBTQ bathroom bill, which was passed in March 2016. While filming for the second season also took place in Charleston, because of the first season cliffhanger ending for John B and Sarah Cameron, the Outer Banks cast also got to spend some time in the Caribbean. Although John B and Sarah end up in the Bahamas at the end of season one, those scenes were actually shot in Barbados.
Following COVID protocols, season two began filming in Charleston in September 2020 before wrapping in January 2021 and moving on to Barbados. Filming in Barbados wrapped in April 2021, with the cast and crew sharing photos from the shoot. "Goodbye Barbados," Jonathan Daviss, who plays Pope Heyward, captioned a photo of the sunset on April 3. "That's a wrap on @obx season 2!!! I've absolutely fallen in love with this beautiful country. Can't wait for you guys to see the amazing work our entire cast and crew did this season." It's unclear why Outer Banks used Barbados as a stand-in for the Bahamas, but this isn't their first time making one location look like another. You can see the locations in action for yourself as Outer Banks is currently streaming on Netflix.