Zoë Kravitz Isn't Playing the Same Character Her Mom Lisa Bonet Played in the High Fidelity Movie
Hulu's reboot of the popular 2000 dramedy film High Fidelity has at least one very cool connection to the original movie: series star Zoë Kravitz is the daughter of Lisa Bonet, who costarred in the 2000 original. Although the mother and daughter aren't playing the same role, the connection makes for an interesting layer on the new series.
What Role Did Lisa Bonet Play in the 2000 High Fidelity Movie?
In 2000, Bonet played Marie, a nightclub singer with a killer voice whose narrative, nevertheless, largely revolved around her role as a potential romantic and sexual interest for the protagonist, record store owner Rob (played by John Cusack). In the movie, she sang a cover of Peter Frampton's "Baby I Love Your Way," while the male characters largely looked on awestruck.
"She's very '2000,' she's quite independent," Bonet said in a ScreenSlam interview. "[It was] a fresh, or maybe even refreshing point of view from the tangle that women seemed to find themselves in when getting involved with a man ... She just goes in there without any expectation except for fulfilling her own desires and needs."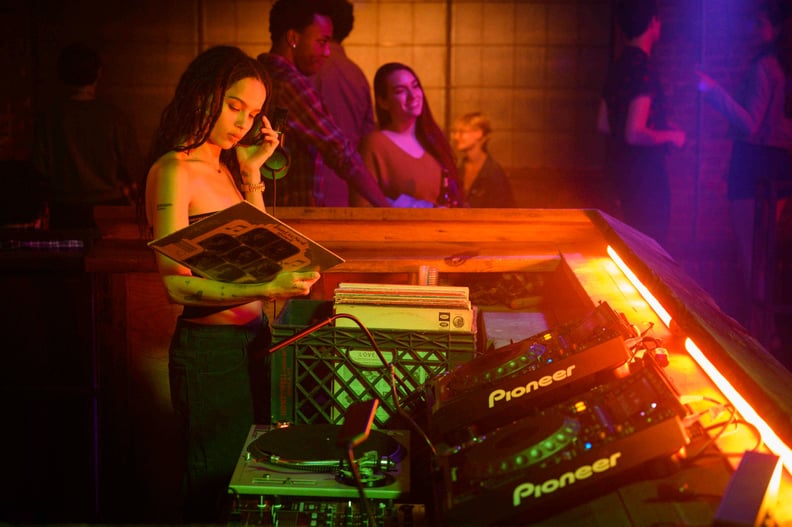 What Role Does Zoë Kravitz Play in the 2020 High Fidelity Series?
In the rebooted version, Bonet's daughter Kravitz (her daughter with ex-husband Lenny Kravitz) isn't playing her mother's role — she's playing Rob, now short for Robin and still the antihero lead of the story. While making the series, though, Kravitz didn't lean heavily on her mom's experiences.
"No, I didn't talk about it so much. She loved making the movie," Kravitz told Fox during a press junket. "She loves the movie. I'm a huge fan of the movie as well. And I think we both thought it was just a cool thing that was happening. We didn't talk about it." In fact, she went on to say, she didn't really seek out the input of the original team much at all. "I didn't talk to John Cusack. I talked to Stephen Frears a bit and I talked to [novelist] Nick Hornby a lot; he was a producer on the show and me and him would exchange playlists and talk constantly. We just became very close over the process. To me, obviously, he's . . . We wouldn't be here without him. So having his blessing and his input was really important to me."
All 10 episodes of the new version of High Fidelity are set on Hulu now. News about future seasons are still unknown, but we can't wait to see the second generation (literally) take on this beloved rom-com.