Who Is Marvel's Moon Knight?
Oscar Isaac Is Reportedly Playing Marvel's Moon Knight — Here's What That Means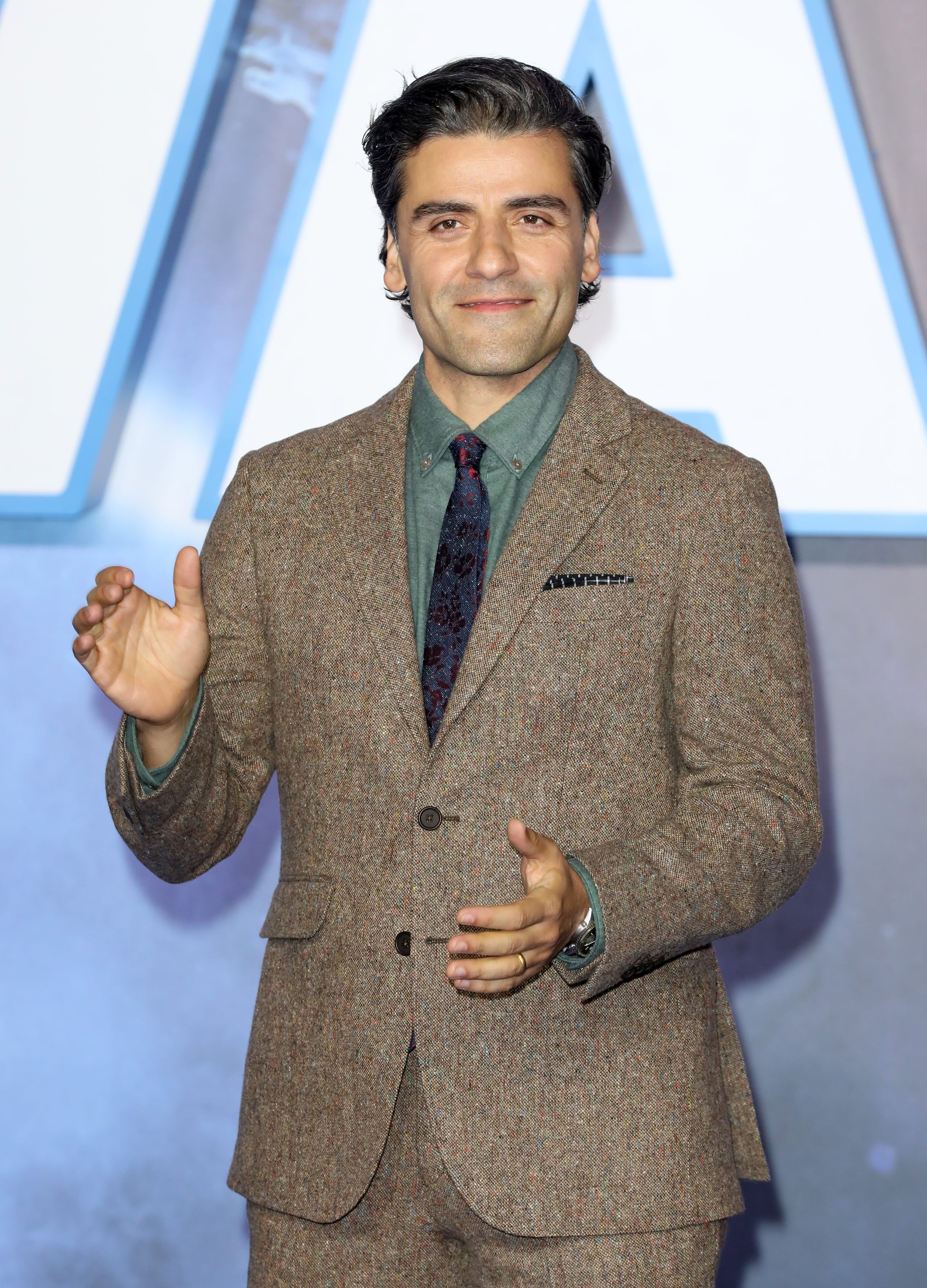 Image Source: Getty / Tristan Fewings
The latest buzz out of the Marvel universe has a Star Wars star joining the Disney+ Marvel TV world! According to Deadline, Oscar Isaac is in talks to play Moon Knight in an upcoming series by the same name. Curious who Moon Knight is and why he's important in the Marvel world? We've got all the answers you need!
Moon Knight's Introduction in the Comics
Moon Knight debuted in Marvel comic books in 1975, when he was introduced as an antagonist in an issue of Werewolf by Night. Five years later, after several smaller appearances — most notably fighting alongside the Defenders at one point — he finally got a fleshed-out backstory. Moon Knight's real identity is Marc Spector, a rabbi's son who first became a boxer, then a Marine, then a mercenary. After a life-changing encounter at an Egyptian archaeological dig (we'll get to that in just a moment), he returns to the US and creates multiple new identities to use to pursue justice. The most notable of these identities are Steven Grant, a wealthy entrepreneur, and Jake Lockley, an ordinary cab driver. He's something of a morally gray character, especially given his complicated, varied identities and personalities and his shady past.
What Are Moon Knight's Powers?
Moon Knight's powers are a combination of legit superpowers, his military training, and super tech. He's got some serious combat skills without any superpowers — after all, he was a boxer and a Marine, so he's got plenty of combat training, and those skills were honed even further during his career as a mercenary. His superpowers, meanwhile, are the result of his origin story. While on a mercenary job in Egypt, he sees his boss kill an archaeologist in order to loot a dig site. Spector fights with the other mercenary and is left for dead, only to be visited by the Egyptian moon god Khonshu, who offers to save Spector's life if he'll agree to be the god's avatar on earth.
As a result, he has enhanced powers like strength and super reflexes, tied to the phases of the moon: the fuller the moon, the more powerful he is (hence his superhero name). On top of all this, Spector uses technology to enhance his superhero life, in ways that have earned him comparisons to Batman over the years. He has a wide variety of specialized weapons, armor, and even high-tech vehicles.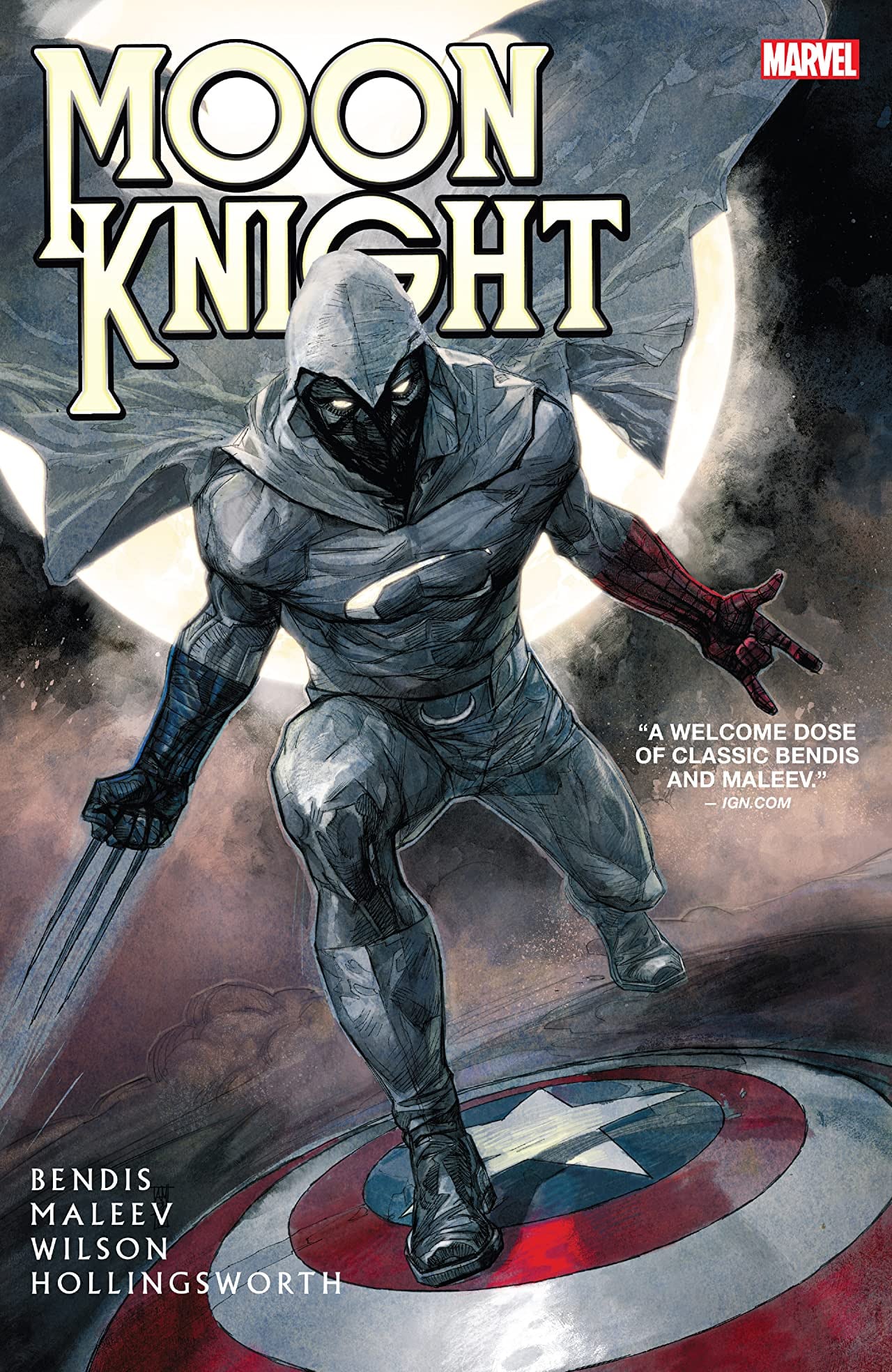 Image Source: amazon.com
How Does Moon Knight Fit Into the Marvel Universe?
Throughout his history in the comics, Moon Knight has crossed paths with several of the biggest names in the Marvel universe, including Captain America, War Machine, Valkyrie, Hawkeye, and several others. He first teams up with these heroes in a Secret Avengers storyline, in which he is part of a lineup of elite heroes operating in secret under the leadership of Steve Rogers. In a darker storyline from around 2011, Moon Knight develops new "personas" based on heroes like Spider-Man and Wolverine.
The most intriguing of Moon Knight's storylines, at least as far as connections to the current onscreen Marvel universe, is from a 2012 storyline, Avengers vs. X-Men. During that story, he is part of a miniteam of Avengers guarding the X-Men's school. His companions? That would be She-Hulk and Falcon, both of whom are set to be major characters in the new slate of Disney+ Marvel shows.
Is Oscar Isaac Really Playing Moon Knight?
The operative words in all these rumors is that Isaac is "in talks" to take on the role — nothing is confirmed yet. There's been a similar issue with another piece of major Marvel casting in the past few months. Tatiana Maslany was widely believed to be cast as She-Hulk in an upcoming Disney+ series, but in an October interview with The Sudbury Star, Maslany denied it outright. "That actually isn't a real thing and it's like a press release that's gotten out of hand. It's totally not — I've been connected to these things in the past and press has gotten onto it, but it's not actually a thing, unfortunately," she said. There's been no official word from Disney and Marvel on that situation, nor on the Moon Knight rumors, so until there's a confirmation from the studio itself, it's all just speculation.
Until we know more, check out the Moon Knight collection by Brian Michael Bendis and Alex Maleev.