After All Those Reveals, Who's the REAL Villain on American Horror Story: 1984?
If you thought you had American Horror Story: 1984 all figured out as just an homage to the iconic '80s slasher films, then you're sadly mistaken. While the season does start with a crazed killer named Mr. Jingles executing people in campgrounds, in similar fashion to those original horror films, recent revelations have proven that things are not what they seem. For one, Mr. Jingles is not the real killer.
To make matters worse, there is more than one serial killer in town, and a few unlikely suspects are actually rooting for them. Who are these extra bad apples running around the camp with ulterior motives? They may just turn out to be the Big Bad this season, so check out the current list of undesirables we'll have to keep an eye out for as the episodes roll out.
Dr. Donna Chambers, aka "Nurse Rita"
At first Rita appears to be the resident nurse at Camp Redwood, but it turns out she's actually a deranged psychologist who let Mr. Jingles loose from the asylum and tied up the real Rita to take her place at the camp. Dr. Donna Chambers — that's her real name — wants to study Mr. Jingles in his natural killer habitat and is intent on having him wipe everyone out for her research's sake. Dr. Chambers is so obsessed with serial killers that she probably won't even mind finding out Mr. Jingles didn't start out as a killer. As long as Jingles is killing now, she'll probably be happy to continue supporting him.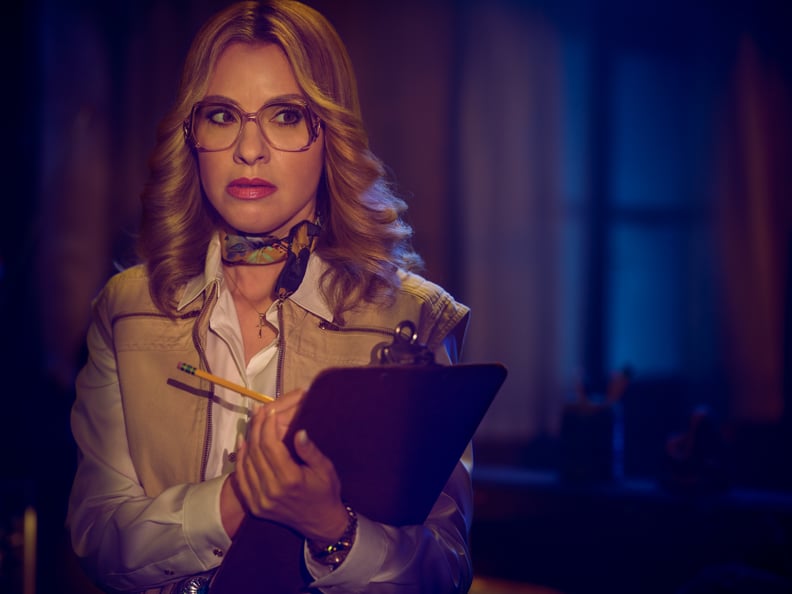 Margaret Booth
Who would have guessed that the only survivor of the '70s murders at Camp Redwood would actually be the real killer? Margaret Booth tries to convince her admirer, Benjamin "Mr. Jingles" Richter, to kill everyone who taunts them at the camp, and when he can't, she takes matters into her own hands. Margaret is so cold-blooded she cuts off her own ear to make it seem like she's one of the victims, then lets Mr. Jingles take the fall for it. Now that Mr. Jingles has returned to the camp, Margaret is back in serial killer mode with a very convenient scapegoat to take the fall.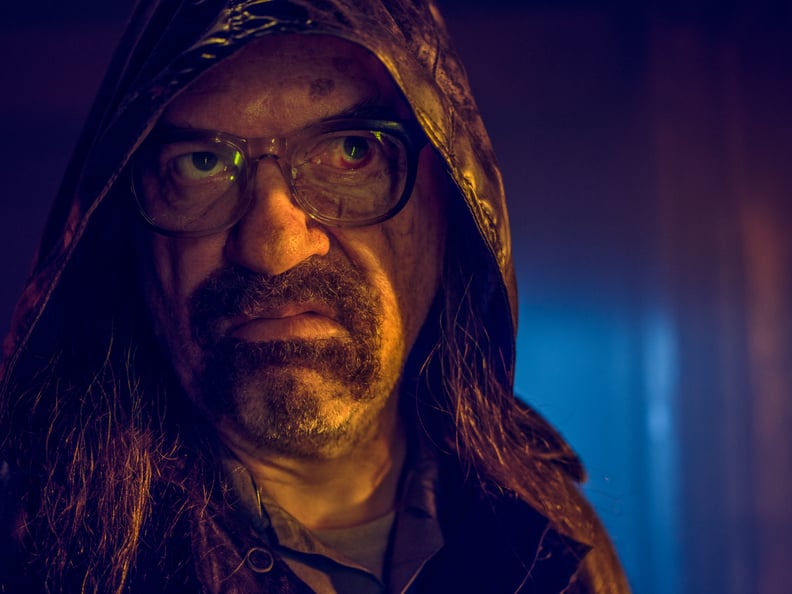 Mr. Jingles
Mr. Jingles is the product of electric shock therapy and a psych hospital that convinced him that he's a serial killer. In reality, he went to jail for the murders that Margaret committed — but the psych hospital doesn't know that. With Rita's (aka Dr. Chambers's) newfound support, Mr. Jingles escapes and makes his actual first kills when he returns to Camp Redwood. After Margaret's attempt at killing him, Mr. Jingles will, for sure, be out for revenge.
Montana
Brooke may have had nothing to do with Montana's brother dying, but that hasn't stopped Montana from trying to kill her. Montana goes as far as convincing her serial killer boyfriend, The Night Stalker (aka Richard Ramirez), to kill the girl she blames for her brother's demise. That's why Richard attacks Brooke at her home, and why he's hoping to finish the job at Camp Redwood. Unfortunately, Richard has failed to get to Brooke (even when she's conveniently tied up in a net and swinging from a tree). That's not to say he won't keep trying for Montana. But having Richard wrapped around her finger won't save Montana from Mr. Jingles, Margaret, or any of the others.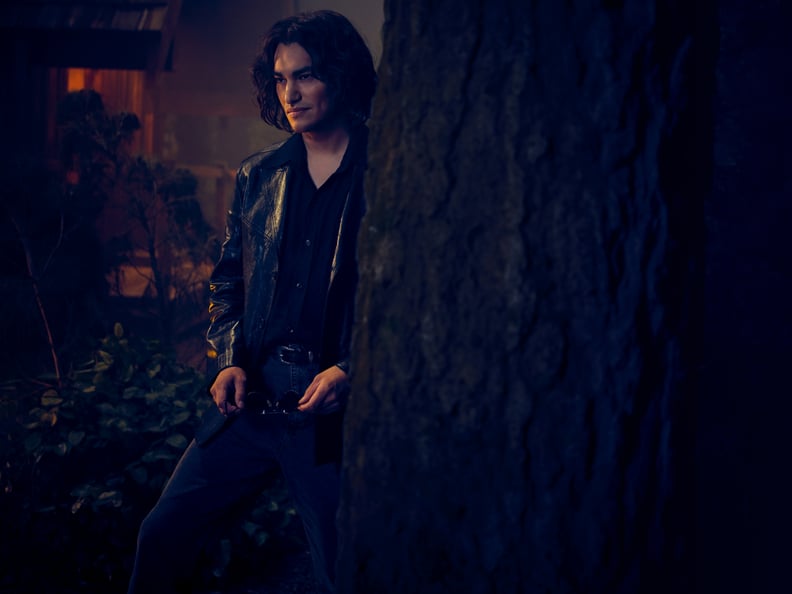 The Night Stalker
Richard may have planned his trip to Camp Redwood to kill Brooke and appease Montana, but things get way more complicated. The renowned killer ends up finding out what his victims feel like when Mr. Jingles impales him in a battle to the death. Lucky for Richard, his devil-worshipping comes in handy as he is full-on resurrected by an unknown satanic whispering force that heals his wounds, blackens his eyes, and levitates his body. Richard could be an invincible force after his resurrection, and Brooke may not be the only one he wants on the chopping the block.