It's a Sin: Who Plays Carol Carter on the Show?
Yes, That's Aunty Val From Friday Night Dinner on It's a Sin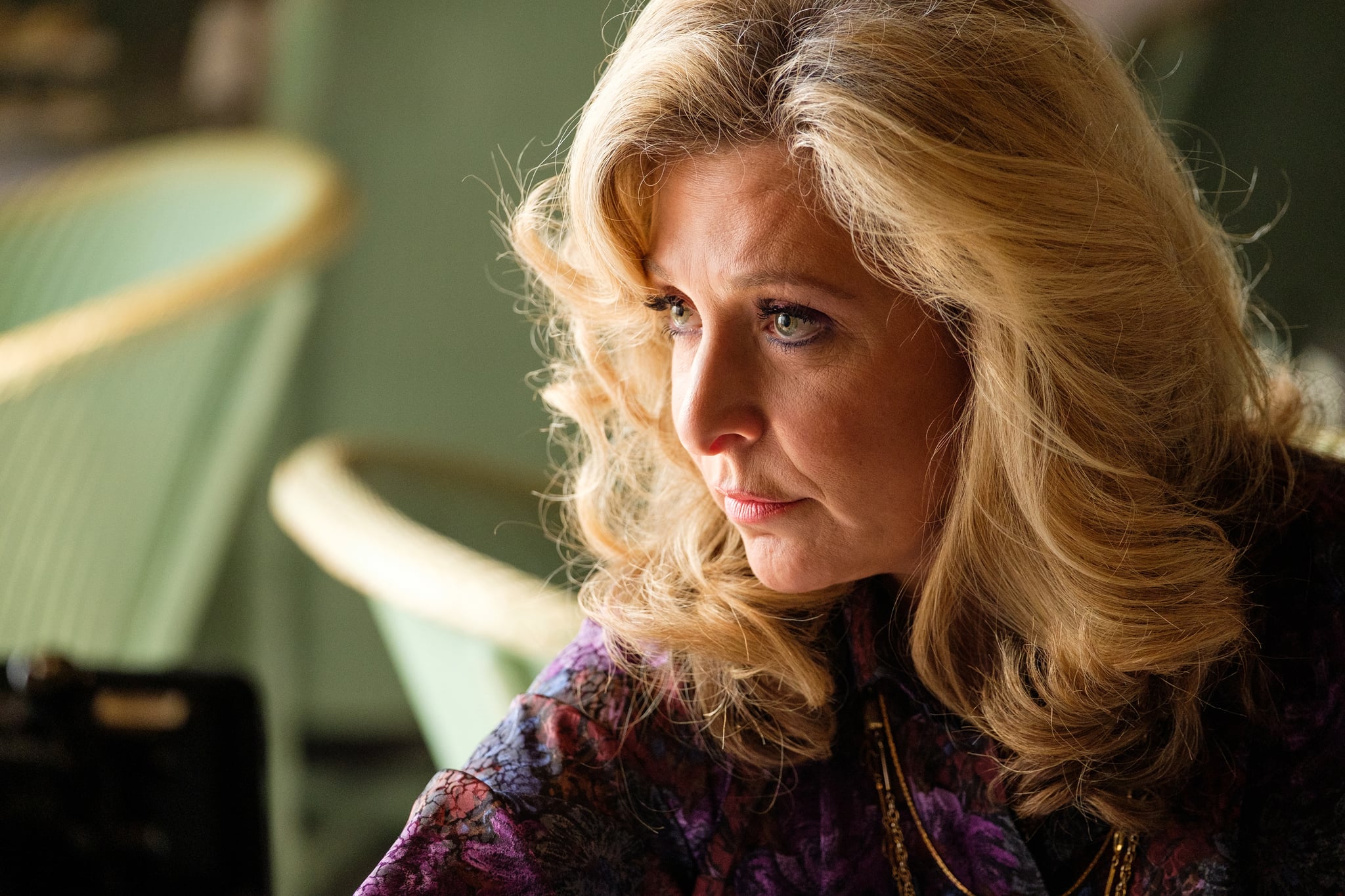 For anyone else who spotted a familiar face on It's a Sin, you're not alone. Tracy Ann Oberman, otherwise known as Aunty Val from Friday Night Dinner, does indeed make an appearance on the show. Formerly known for playing Jackie (Tamsin Greig)'s best friend, and aunty to boys Adam (Simon Bird) and Jonny (Tom Rosenthal), she became a familiar favorite throughout the zany sitcom's six seasons. Oberman is known for her starring role on EastEnders, while she's also made appearances in Ricky Gervais's hilariously sad After Life, Toast of London, and Doctor Who, marking the first time she's worked with with It's a Sin producer Russell T Davies.
On It's a Sin, Oberman plays Carol Carter, a talent agent who seeks to help Ritchie (played by Olly Alexander) get his big break. Set in the 1980s, the show explores the effect of HIV and AIDS on London's West End performers, with Carter being one of the few agents to stand by her clients in their time of need. Speaking to Channel 4 about her role she said, "It's such an important piece of television, I had to be a part of it."
While her character is based on an "amalgam of a few agents," she noted that Carol was actually the name of an agent that Davies knew in real life. On her experience of growing up in the '80s, she explained, "I had a lot of gay friends and knew quite a few people who died from AIDS," making her involvement in the show all the more necessary. In terms of working with Davies on the project, she described it as "Russell's Schindler's List" adding that "if he was put on earth to do one thing, it's to remind them of this time as the mothers and fathers die out. We have to remember what it was like," she told Channel 4.