Who Plays the Journalist in Hustlers?
No, Julia Stiles Doesn't Strip OR Scam in Hustlers, but Her Role Is Still Pretty Important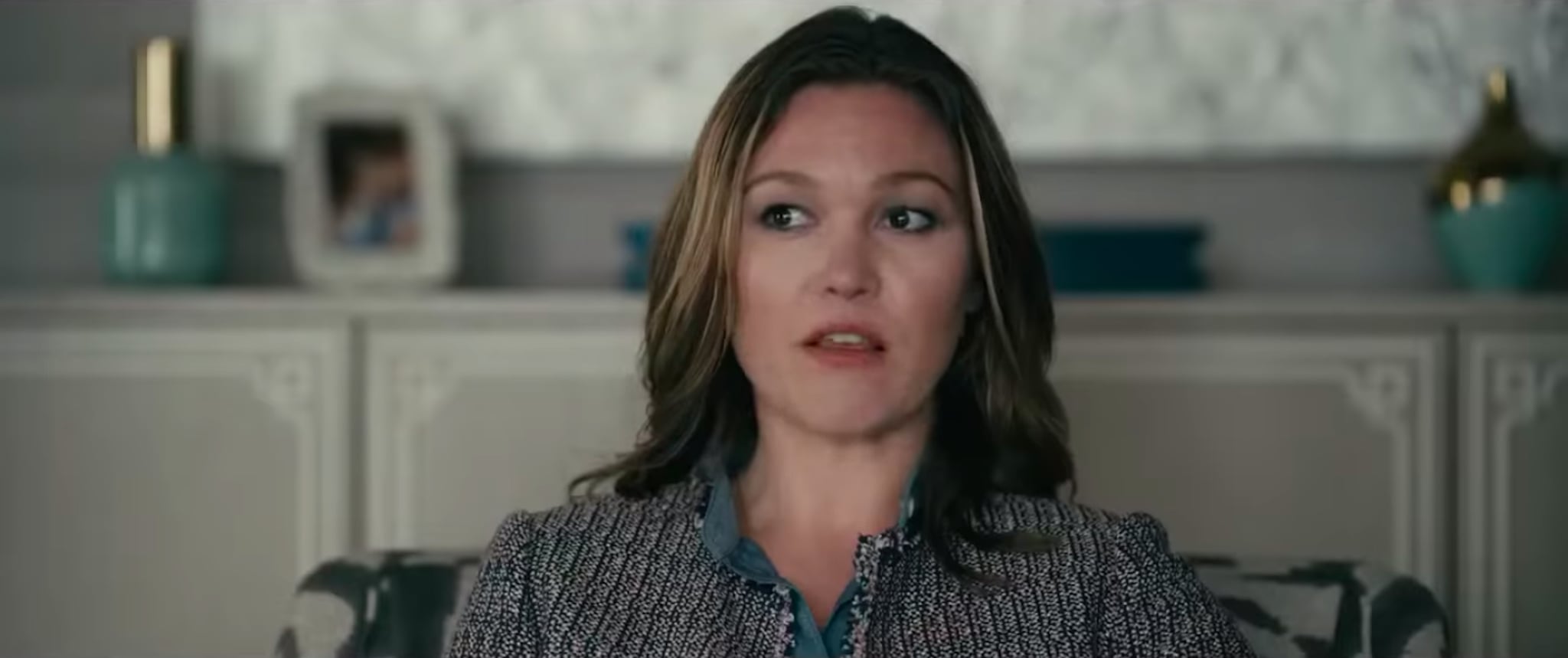 Lorene Scafaria's Hustlers boasts a star-studded cast that gives us a rich story about savvy strippers, filthy-rich Wall Street guys who get scammed out of their company cards, and more. One character who's particularly essential to the story is a journalist named Elizabeth, played by Julia Stiles. Elizabeth's character is based on Jessica Pressler, the author behind the 2015 article published in New York Magazine that started it all.
Titled "The Hustlers at Scores," Pressler's article recounts the real-life hustle of Roselyn Keo and Samantha Barbash, two strip club employees who are fictionalized in the film as Dorothy/Destiny and Ramona Vega, played by Constance Wu and Jennifer Lopez, respectively. In tribute to its source, the film plays out the tale of the Robin Hood-esque con as Destiny is sitting down for an interview with Elizabeth, telling her how it all went down. A majority of the story is told using flashbacks, serving as an anchor for viewers to draw back to and making it feel like we're seeing the original article come to life.
Elizabeth only interacts with Destiny and Ramona onscreen, and since the two seemingly haven't spoken since their schemes went awry, she serves as Destiny's sole connection to her former mentor. What really fleshes out the narrative is Destiny's interjections throughout her tale, explaining her motivations to Elizabeth and properly giving air to the helplessness and anger felt by the women before they resort to their con. Destiny's story isn't about a stripper who just gets a little greedy; she's a woman in a bad situation who finds a way to get herself out.
Toward the end of the film, Elizabeth pops up again when Destiny calls her in a desperate attempt to learn what Ramona said about her in Ramona's interview. Elizabeth reveals that the other woman keeps a photo of Destiny as a baby, noting that it's a way for Ramona to keep Destiny with her at all times. She hesitatingly suggests that Destiny give Ramona a call, before ending their conversation.
While she may not have graced a pole, Stiles's journalist serves as the perfect audience surrogate, pushing for that final reconciliation that viewers desperately want to see. It doesn't end up happening, but we still appreciate the effort.