Why Did Christopher Meloni Leave Law & Order: SVU?
Christopher Meloni Is Back in the Law & Order Family — Here's Why He Left Years Ago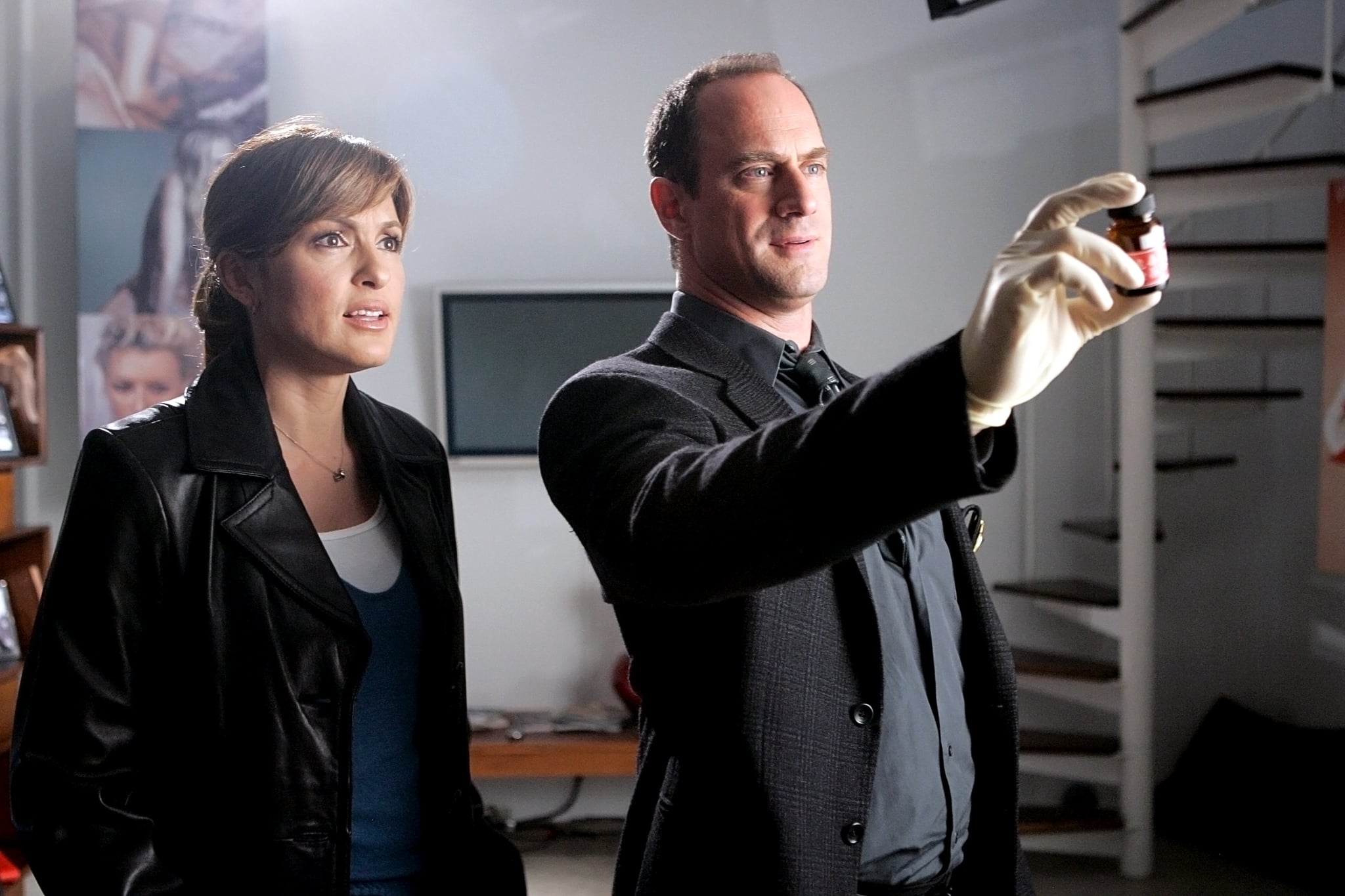 In somewhat surprising but welcome news, Christopher Meloni is bringing Detective Elliot Stabler back to TV! But why did Meloni leave Law & Order: SVU in the first place? As speculation ramps up about the newly announced SVU spinoff that's set to star Meloni, we're revisiting why he left the flagship show all those years ago. Det. Stabler was one of the central characters, but as it turned out, this was most likely a case of when creativity and money clashed.
Although it was never officially confirmed, the widely accepted reason for Meloni's departure in the first place was a salary dispute. His contract, along with that of co-star Mariska Hargitay, expired in 2011, after season twelve, meaning that he and NBC had to renegotiate and come to new terms for him to continue on with the show. As recently as 2010, TV Guide reported that both actors were among the highest-paid on TV, with salaries of approximately $395,000 per episode. During negotiations, however, The Hollywood Reporter suggested (as reported by Today) that Meloni had been offered a new contract of $8 million per year. Although that sounds like (and is) a huge salary, doing the per-episode math over a 26-episode season meant that he would be taking a pay cut to around $300,000 per episode — nearly 25 percent less than he'd been making before! With the two sides unable to come to a final agreement, Meloni instead left the show.
With little room to maneuver, the writers made an unexpected choice when writing off Det. Stabler that nonetheless meant the actor could, theoretically, return at any time. Instead of killing him off or otherwise removing him permanently, Stabler's final storyline instead ended with him making a shocking, split-second decision. In the season twelve finale — his last episode — a gunfight erupts when a woman opens fire on criminals locked in a cell. When she aims at the detectives, Stabler shoots her to stop her, resulting in her death. When the show returned for season thirteen, it's revealed that Stabler was first placed on administrative leave following the shooting, and instead of trying to return to work, he decides to retire off-screen.
According to initial reports from Deadline, the spinoff "revolves around the NYPD organized crime unit led by Stabler." NBC has reportedly already given the show a 13-episode order. The show will still be set in New York and in the existing SVU world, meaning that there's a possibility for Stabler to cross over to the original SVU or for other characters to cross over to the new show. It's a reunion a decade in the making, and we can't wait!