Why Isn't Dylan O'Brien in Teen Wolf: The Movie?
How Dylan O'Brien's Absence in "Teen Wolf: The Movie" Is Explained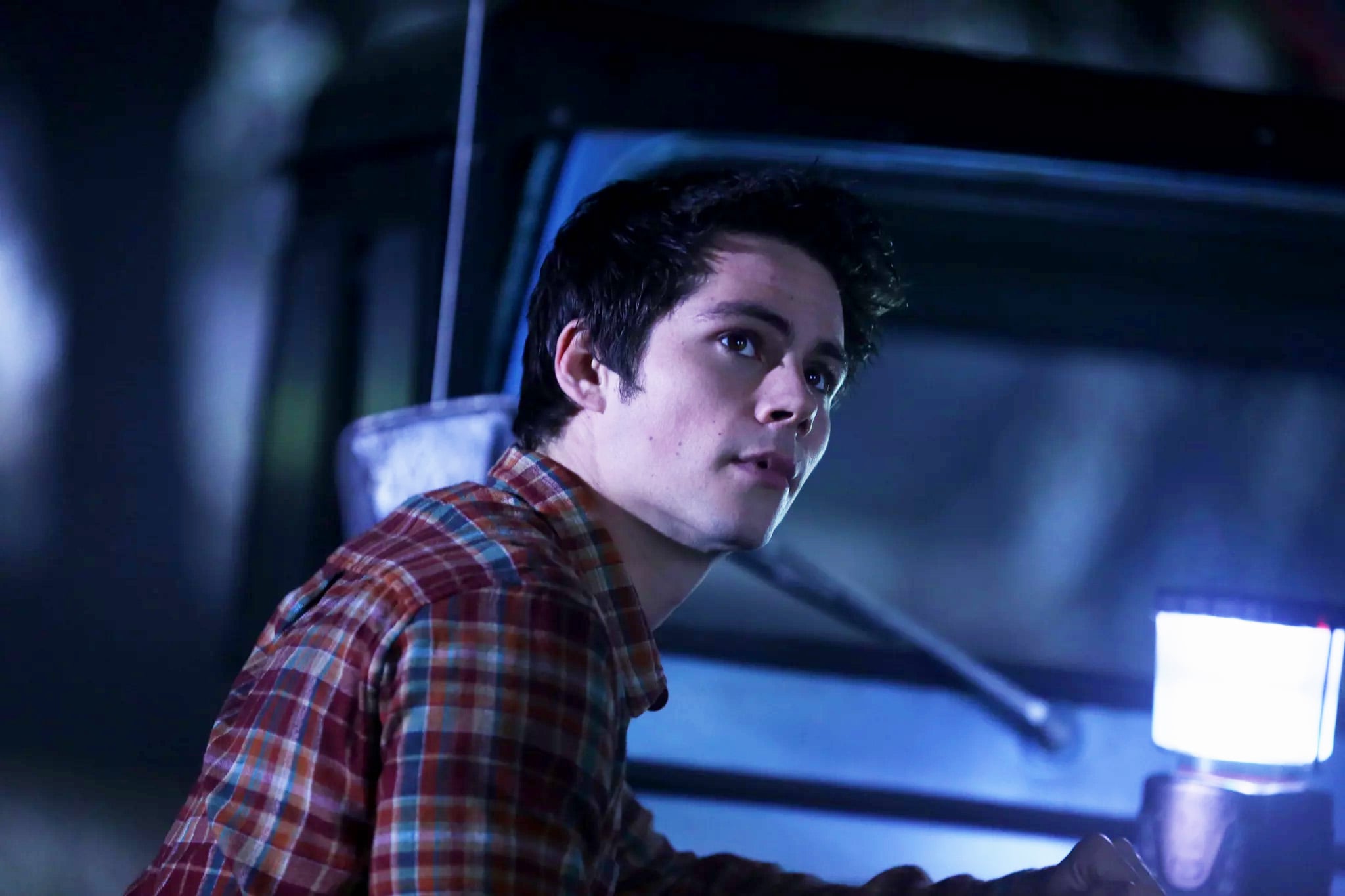 When the news that a "Teen Wolf" revival slated to stream on Paramount+ in 2022 was announced, fans of the classic MTV series were ecstatic. On Feb. 15, 2022, the cast of the movie revival was announced, and fans were happy to learn that many of the drama's original characters were returning! Notably missing on the list of returning cast members, however, was Dylan O'Brien, who played fan-favorite character Stiles Stilinski.
"Teen Wolf: The Movie" premiered on Paramount+ on Jan. 26. Read on to find out why O'Brien chose not to return to the followup film, and how Stiles's absence from the plot is explained (including why he and his longtime love, Lydia, broke up offscreen).
Why Isn't Dylan O'Brien in "Teen Wolf: The Movie"?
O'Brien is probably the most noticeable among the missing names on the "Teen Wolf: The Movie" cast list. He was a regular on "Teen Wolf" for its first six seasons and had guest appearances in the final seventh season. Throughout the series run from 2011 to 2017, Stiles became a fan-favorite character, and O'Brien became a standout actor among the cast. O'Brien has always expressed appreciation for his breakout project, and just the fact that he appeared in the last episodes of the seventh season at all was a testament to this.
During the TV show's run, O'Brien rose to fame outside of the "Teen Wolf" series, starring in the popular Maze Runner trilogy. He had to step away from filming "Teen Wolf"'s final season to make time to film the third installment of Maze Runner after a severe on-set injury delayed production. "I wasn't originally able to be a part of the last 10 [episodes] at all, nor was I contracted to be," he told Entertainment Tonight in 2017, explaining that it was a "fully voluntary" decision to come back and give Stiles a farewell.
When asked if he'd be open to participating in any future "Teen Wolf" spinoffs or sequels, O'Brien answered honestly, saying, "I haven't heard anything about this, but I can guarantee you I probably won't be in it." So it's no surprise, really, that O'Brien won't be a part of the "Teen Wolf" movie revival. While speaking with Variety in March, he opened up about not joining the film, saying, "It was a difficult decision."
"The show couldn't be more dear to me. It was the first thing I ever did I and so many people there are extremely dear to me. It was something I was trying to make work but it all happened very fast. We didn't really know that it was happening and they kind of just threw it at us a little bit, which is fine because we all love the show. We were trying to figure it out," he continued. "Ultimately, I just decided it was left in a really good place for me and I still want to leave it there. I wish them well and I'm going to watch it the first night it comes out. I hope it f*cking kicks ass, but I'm not going to be in it."

Still, the decision makes even more sense when you consider his busy filming schedule! The Maze Runner trilogy launched O'Brien's movie career, and since then, he's starred in numerous films, including the 2018 action sci-fi film "Bumblebee" with Hailee Steinfeld. Most recently in 2021, he was seen in Taylor Swift's "All Too Well: The Short Film" music video and appeared alongside Mark Wahlberg in the action sci-fi film "Infinite." Even after a blockbuster 2021, O'Brien isn't slowing down. He has two movies in postproduction that are slated to premiere in 2022! This includes the drama mystery "The Outfit" with Zoey Deutch and "Maximum Truth" with "The Mindy Project"'s Ike Barinholtz.
How Is Stiles's Absence in "Teen Wolf: The Movie" Explained?
Stiles's absence in "Teen Wolf: The Movie" is somewhat glossed over. It's never explained why he doesn't return to help the gang with their latest supernatural mission (saving Allison from BARDO, a state in between life and death). But some clues are revealed in a roundabout way.
While investigating a case of serial arson with Stiles's dad, Sheriff Stilinski, Derek Hale mentions that the sheriff should call Stiles to help with the case. Sheriff Stilinski refuses, saying, "Right now, Stiles has his own fires to put out. I think we can handle one arsonist." This suggests that Stiles is busy with his job as an FBI agent.
Why Did Stiles and Lydia Break Up in "Teen Wolf: The Movie"?
In the beginning of the movie, it's hinted that something caused Stiles and Lydia to break up. At one point, Lydia tells Scott that she doesn't scream like a banshee quite like she used to because "when you stop using a muscle, it atrophies." Chris Ardent asks her why she stopped using her power, at which point Jackson appears and suggests, "Obviously, it has something to do with Stiles."
Ultimately, it's revealed that Stiles and Lydia broke up because Lydia began having reoccurring dreams where he died in a car accident when she was in the car. Not knowing if it was a nightmare or a premonition, she breaks up with him to protect him. "If I wasn't in the car with him, there wouldn't have to be a crash," she explains.
Fans are't thrilled with the creative direction Jeff Davis took Stiles and Lydia. Not only do many not buy that Stiles wouldn't return to Beacon Hills to help his friends in their latest adventure (breakup or no breakup), but they also don't believe that Lydia would dump Stiles because of a premonition. If seven seasons of "Teen Wolf" revealed anything about its main characters, it's that they like to solve these supernatural mysteries together, not avoid them.
https://twitter.com/barchieshome/status/1618656854011441152
https://twitter.com/sasuinuzuka/status/1618669327292727296
https://twitter.com/indoiea/status/1618668483864301573