Culture y Recuerdos: Why "Real Women Have Curves" Is Still Significant For Latinas
"I don't know of a fat Latina who has not seen ['Real Women Have Curves'] and who it hasn't impacted . . . We all talk about it," Jessica Torres tells POPSUGAR. She's an Instagram influencer and one of the leading voices showing Latinas they can love themselves, no matter their size. Torres does a lot of her work on social media, curating a feed with an inclusive definition of beauty and helping others do the same.
But 20 years ago, when "Real Women Have Curves" came out, that wasn't an option. All we had was mainstream media and Hollywood, which was obsessed with thin, white young people. Jenny Viveros, a licensed clinical social worker (LCSW) and founder of Latin Burlesque, remembers saving up to buy issues of Latina magazine. "I wanted to look like them," she says of the glossy women featured who were all "very thin, very model, you know, very light skinned, straight hair."
It was in that landscape, the one where the fictional Bridget Jones was fat at 136 pounds, that "Real Women Have Curves" premiered, starring a teenage America Ferrera as the rebellious Ana. Ferrera has gone on to be one of our community's leading lights, starring in shows like "Superstore" and "Ugly Betty," giving her TED Talk on the importance of representation, and working behind the scenes to get a new generation of Latinx content on screen.
Along with its star, "Real Women Have Curves" has become iconic. It was recently inducted into the Library of Congress's National Film Registry, marking it the first time a film directed by a Latina, here Patricia Cardoso, has received that honor. The Academy Museum of Motion Pictures — you know, the people who didn't nominate it for any Oscars — recently did an exhibition on the film. And it is, of course, beloved by Latinas, many of whom saw themselves for the first time in the film, like Viveros, who remembers how "proud" she felt watching it. Indeed, "Real Women Have Curves" touches on lots of big issues in the Latinx community — religion, acculturation, education, sex — and it was particularly groundbreaking in how it portrays and talks about bodies.
"I clearly see how this film empowered others to feel seen, liberated, and beautiful, but I was a child . . . People watched it and said, 'Oh yes, that's how my mom responds to my body, that's how my culture responds to my body, that's how the world responds to my body.' For me . . . it was a much longer journey for me to get to a place where I felt empowered about my body the way that film helped others feel," Ferrera told EW.
Torres went through something similar. She credits the film as "one of my first introductions into being like, 'Oh, hold on, I don't have to hate my body.'" But it took her years to get there, echoing a path that's all too familiar.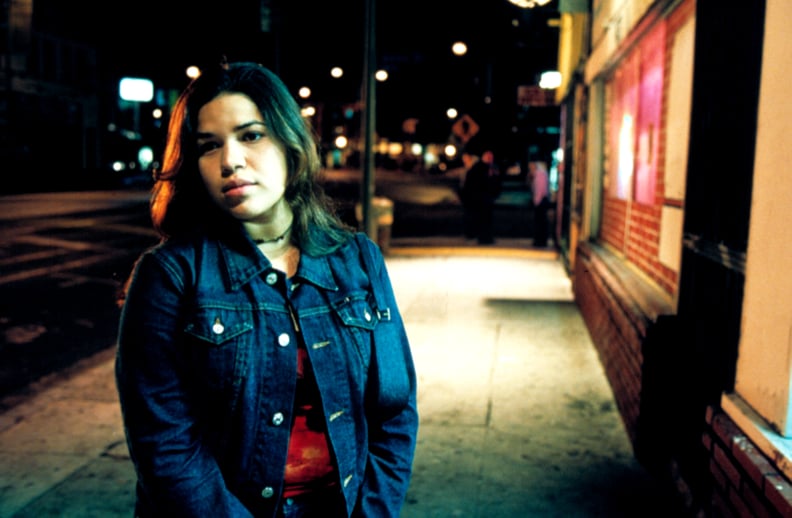 The problem for many Latinas isn't just Hollywood but how our families talk about bodies. Latina body-positivity educator and creator Miriam Lara-Mejia says, "The number one thing I receive from people 13 to 60 years old is 'my mom was my first body shamer,'" and that's a truth dramatized in the film. Both Viveros's and Torres's mothers had negative things to say about their bodies growing up, which Torres described as creating a dynamic where "now my body becomes everyone's topic, and everyone's allowed to have an opinion about it. Except for me."
But each of the Latinas I spoke with also held a lot of grace for the mother in the film (and our mothers in real life), recognizing the trauma she must have endured to be passing on that negative self-talk to her daughter. "If I could give therapy to the mom, I would," Viveros says. "It took me a long time to realize that they were saying to me what they thought about themselves," says Torres, who now has sympathy for those family members who made her feel so inconsequential.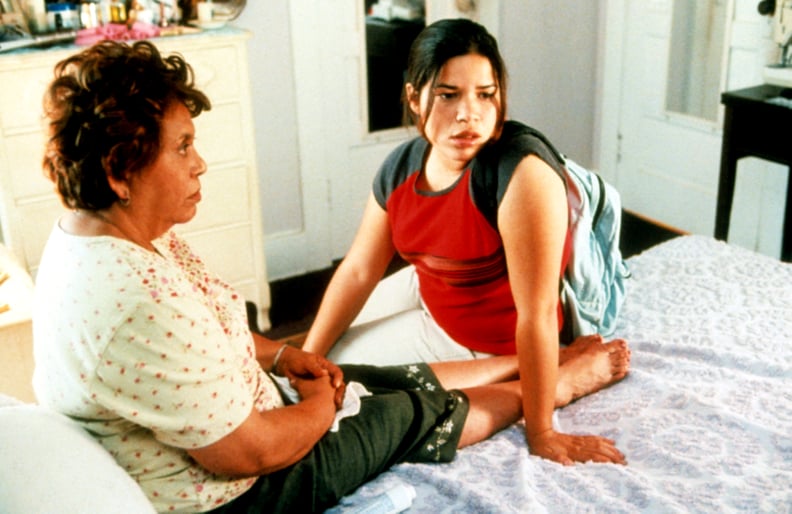 "Real Women Have Curves" was a moment away from all that negativity, a few hours where Latinas were invited to love themselves — regardless of our bodies' size or shape. That's the dynamic Viveros replicates with her Latina Burlesque, creating "a place to feel safe, to be vulnerable, to heal, to move, and to accept all forms of bodies" based on the idea that dance is a "form of prayer."
Torres is doing something similar on social media, where she tries "to be the role model that I needed when I was younger." There, she creates "a little bubble," and she invites you to do the same by "constantly updating your feed with people who don't look like you, people who are bigger than you, people who are smaller than you, people who have different disabilities, people who can give you different ideas to open up your brain and make you see that beauty is not what social media or classic media is showing you that it lives way beyond."
Lara-Mejia says she understands the title "Real Women Have Curves" not to be replacing one beauty standard with another but rather to remind us of "this idea of realness, the idea that what we see in media isn't real, right? What we see in media is only a small portion of people." In reality, "body diversity is the norm." But even 20 years after "Real Women Have Curves" hit screens, we're still seeing relatively limited bodies in media, Latina or otherwise (which is part of what makes HBO's "Gordita Chronicles" so exceptional), and we still have too much fat shaming in our families. Thankfully, women like Lara-Mejia, Torres, and Viveros are working to change that.