Will Andrew Lincoln Ever Return to The Walking Dead?
The Walking Dead: Andrew Lincoln Will Be Back, but Not in the Way You Expect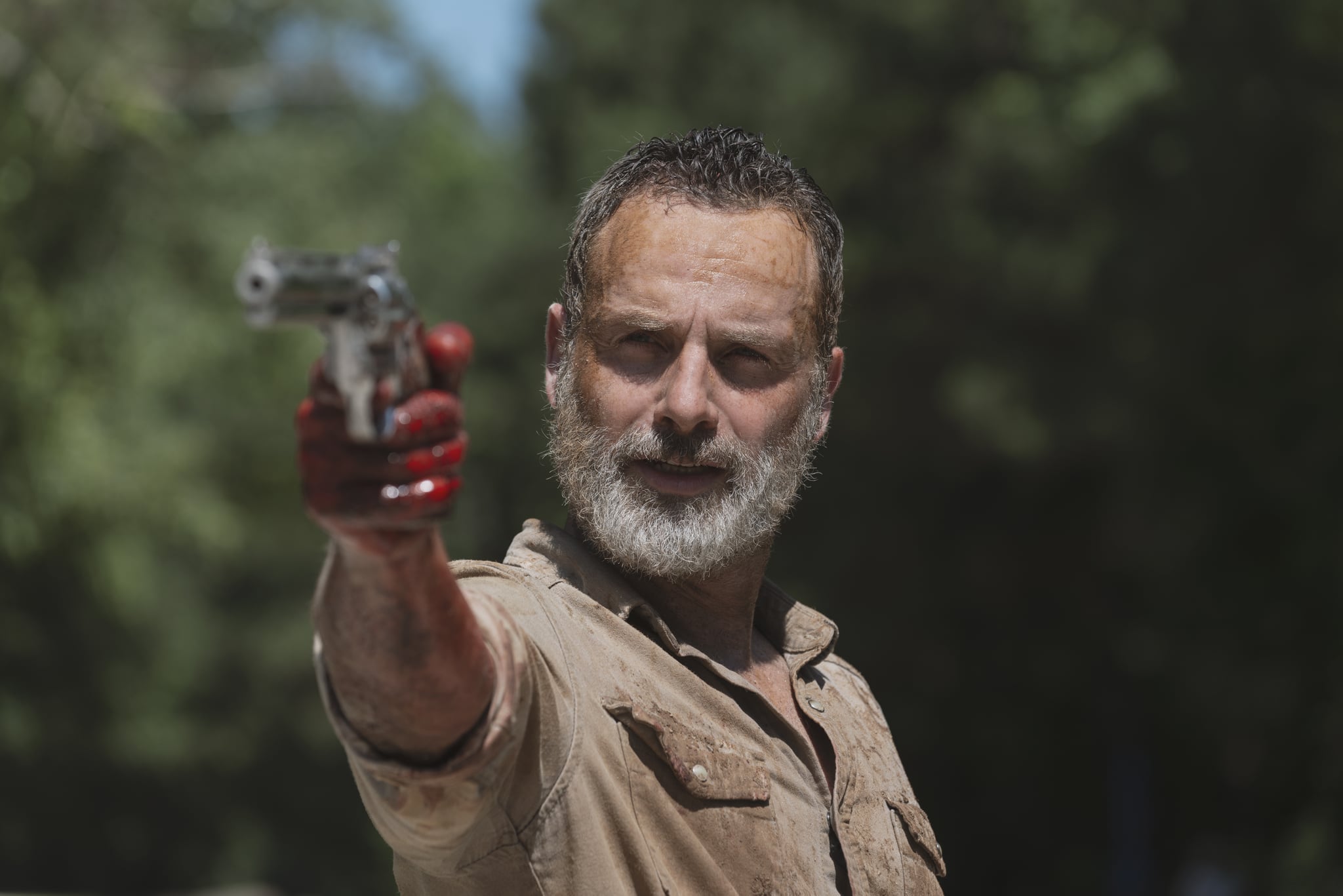 After nine seasons, The Walking Dead's leading man Andrew Lincoln departed the series — but that's not the last we'll see of Rick Grimes. The grizzled hero of the zombie apocalypse received a much less gruesome send-off than most departing characters. Rather than having a bloody death scene, we last see Rick alive and being rescued by a mysterious community who bring in a helicopter and evacuate him to parts unknown. While Lincoln is done with The Walking Dead on TV, he's not done playing Rick just yet. While we're busy consuming season 10 of the series as voraciously as a walker ripping through fresh brains, let's review when and how we may see Rick again.
In a 2018 interview with Entertainment Weekly, Lincoln explained the primary reason for his departure. Filming for The Walking Dead takes place in Atlanta and is downright grueling at times, separating him from his family in London for long stretches of time. After nine seasons, he was simply ready to be done. However, he'll be returning to the universe of the show for an unexpected project: a series of feature films.
One of the biggest surprises out of 2019's San Diego Comic-Con was the reveal that a series of The Walking Dead movies are planned. A teaser, which premiered at the convention and was soon shared by the TWD Twitter account, shows a helicopter — presumably the one carrying Rick away at the end of his last episode — approaching a city skyline silhouetted against the light. In the last seconds of the teaser is the biggest reveal of all: "Rick Grimes returns — only in theaters."
According to The Hollywood Reporter, the films were originally intended as a trio of TV movies for AMC and were in the works as Lincoln negotiated his exit from the flagship series. However, plans have now changed, and Universal Pictures will be distributing the movies as regular theatrical releases, rather than made-for-TV movies to air on basic cable. At the moment, there are no details about the plot of the movies or the cast aside from Lincoln. It's possible Lincoln will make another appearance on The Walking Dead itself in the future, either in flashback or in some sort of crossover with the movies, but since his primary reason for leaving the show was to avoid the Atlanta filming schedules, it seems likelier he would reunite with old castmates if they appeared in the movie, rather than the other way around.