Will There Be a Season 2 of The Morning Show?
The Morning Show Season 2 Has Been in the Works From the Very Beginning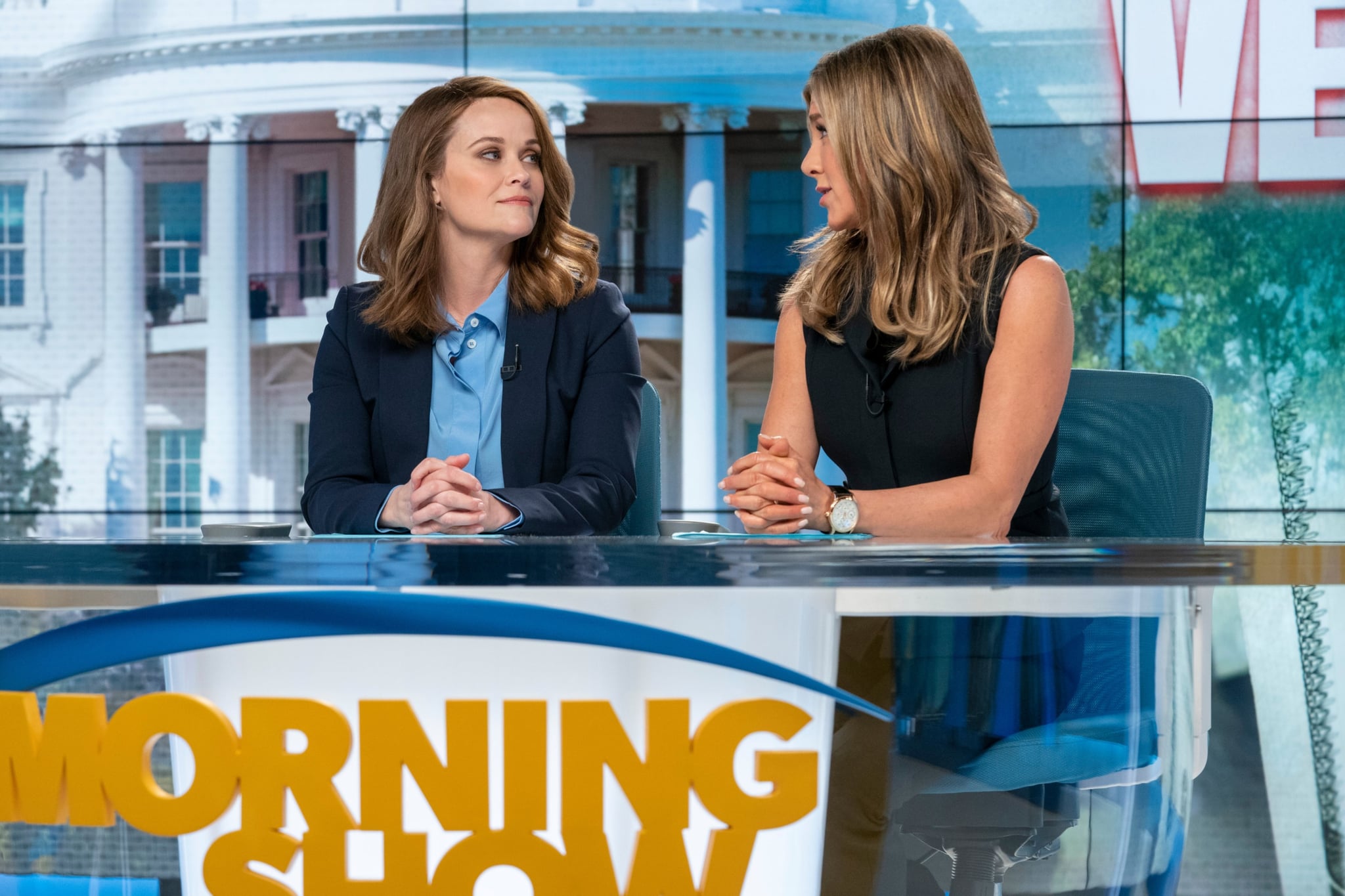 Apple TV+ certainly seems to view The Morning Show as its current crown jewel, so if you're wondering if it's getting a second season, you've probably guessed the answer already. The Morning Show is set to return for a second season, most likely sometime in 2020, but what you might not know is that this season was already in the bag before the series ever debuted.
According to a 2017 report from The Hollywood Reporter, Apple TV+ picked up two seasons of The Morning Show from the very beginning. When the new streaming platform won a bidding war between several contenders to broadcast the new series, it did so by guaranteeing a two-series order right out of the gate. Committing to two seasons of a brand-new show is a seriously risky move, but one assumes that the prestige behind The Morning Show (Jennifer Aniston and Reese Witherspoon not only star, but executive produce and co-own the series) was a major factor in assuring Apple that it would be a good investment.
The second season hasn't received a premiere date yet, but behind the scenes, the gears are already in motion. "We have the shape of it. We've broken the first three episodes," executive producer Kerry Ehrin told Variety at the season one premiere. Although the timeline of producing a TV show for streaming means that there's too big of a time delay to directly address current events, Ehrin added that The Morning Show strives for its own brand of overarching timeliness. "You can't do current politics, so my idea is that if you deal with politics, you deal with political themes. I call it 'current adjacent,' where you're not historically aging yourself by dealing with a specific thing, but you can take the zeitgeist of what is happening in the world and do something with those themes."
The Morning Show isn't the only Apple TV+ show to land a second season fairly quickly. Dickinson, See, and For All Mankind all also received second-season pickups, which were announced in the week following Apple TV+'s debut. The new platform has a slew of other titles set to debut soon, slowly but surely building up the content library!