Trust Me, Zola Might Just Be the Wittiest and Wildest Movie of 2021
If you don't already have plans to see Zola, this is your sign to make some. Based on the infamous 148-tweet thread, the film follows a Detroit waitress as she gets swept up in what becomes one of the wildest moments of her life thanks to a sex worker named Stefani and her pimp/"roommate," X. It also features Taylour Paige (Zola), Riley Keough (Stefani), Nicholas Braun (Derrek), and Colman Domingo (X) in some of the best work of their careers. While I was ready for a wild ride, I wasn't ready for a film that includes nuanced references to police brutality and right-wing Christian propaganda while telling a story that's witty, intelligent, and at times, dark. I've only seen one movie in theaters this year, and I'm glad it was Zola. If my testimony hasn't already sold you on watching the film, ahead are five of Zola's wildest moments.
01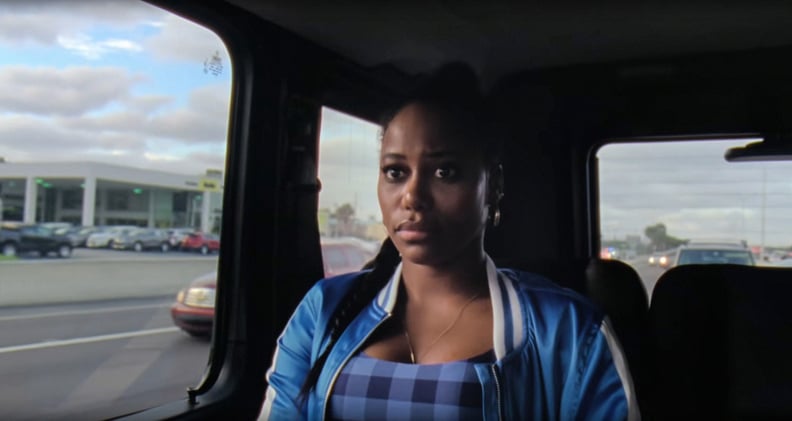 When Zola Realizes She Probably Shouldn't Have Gone on the Trip
While taking a trip with a stranger doesn't seem like something I'd ever do, the film makes it easy to see why Zola was on board with Stefani's initial plan. After all, who wouldn't want to make an easy $5,000 over a weekend? Paige's enigmatic portrayal of the titular character had me laughing, cringing, and wondering just how the f*ck she was going to make it out of her situation — even though I'd already read the initial 148-tweet thread.
Every reaction from Ts Madison's prayer for "dick" and "good credit" to watching Derrek try to interject himself into Stefani's borderline culturally appropriative story, my eyes couldn't leave Paige. I was really hooked when after the impromptu Migos sing-along, Zola just looks at her companions with wide-eyed regret. My own wide-eyed regret came after watching a parade of penises during Zola and Stefani's first hotel stay. As Zola so accurately puts it, "They started f*cking. It was gross."
02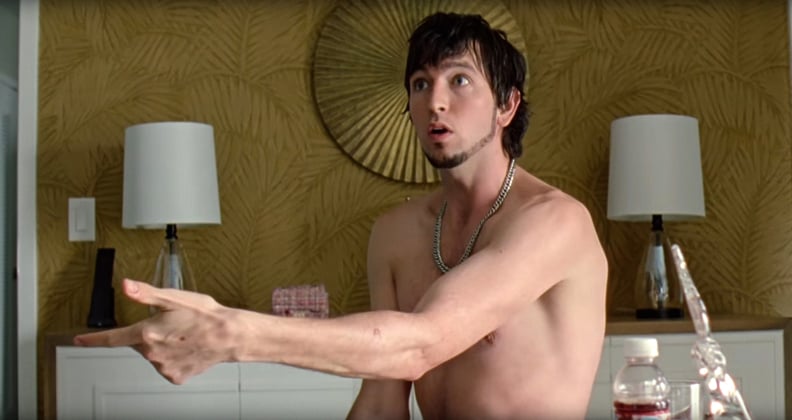 When Derrek Is Allowed to Speak
I'm not going to lie: I'm not even 100 percent sure that Braun was even acting in this movie. Interestingly enough, if Derrek hadn't been included on the trip, maybe things would've worked out better for Zola and crew. It is his new friend that leads to potentially dangerous circumstances. However, nearly every time Braun speaks in character, I found myself literally laughing out loud. There's just something about the way he says "It kind of is though" to a terrible motel room and "That's not you man" to the betrayal of his Tampa buddy. Just imagine any white man ever that's tested your patience with his stupid little videos and endless questions. That's pretty much Derrek.
03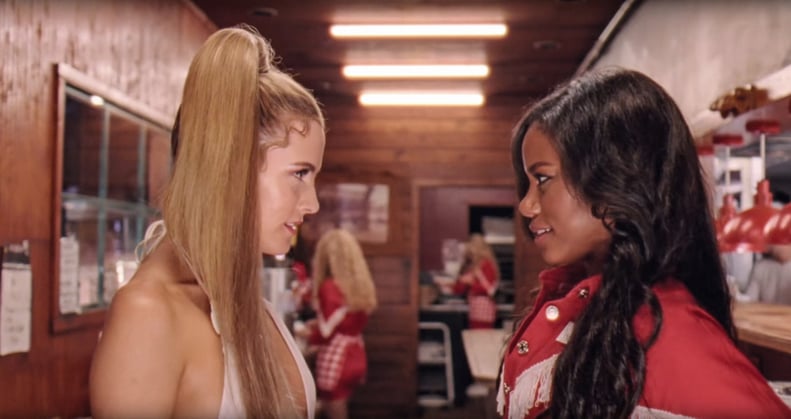 When Zola and Stefani's Connection Begins to Slowly Unravel
The subtitles for a short conversation between Zola and Stefani was a genius inclusion by Janicza Bravo and Jeremy O. Harris. It truly shows the magnetic connection between the two women. However, as Zola realizes that the woman she's chosen to go on a "hoe trip" with is "messier" than she could have ever expected, things start to get a bit complicated.
As Stefani begins to show her true colors, Zola figures she just needs to do whatever she can to survive the weekend. If the differences between the two weren't already clear enough, the film gives little nods to their different standards of living, including the juxtaposition between Zola's neat apartment and Stefani's chaotic living room and the bathroom scene, where Zola has clearly been drinking more water than Stefani.
04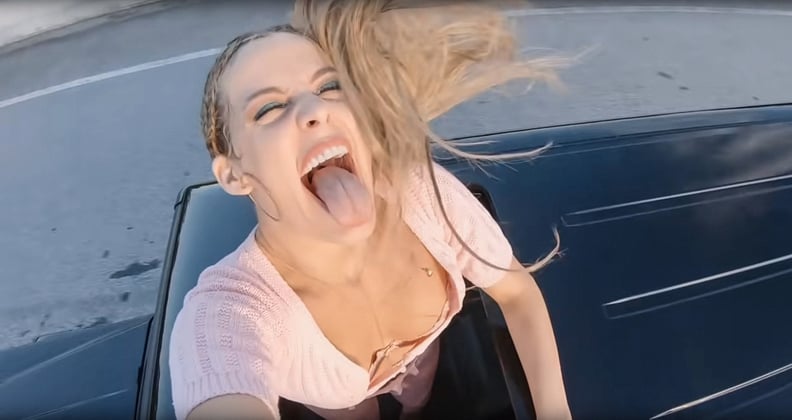 When the Movie Takes a Short Tangent to Explore "@Stefani"
Much like when Jess supposedly shared her side of the story on Reddit back in 2015, Zola allows their version to tell hers. To tell this story, Stefani drops her blaccent while portraying Zola as a racist caricature. Making claims that Zola is a "jealous b*tch" and that Stefani never would've "trapped" because she's a "Christian," her account is all over the place. Luckily, her ridiculous story doesn't last long because we do not need to know what Stefani thinks. Keough, on the other hand, did a great job of making you hate Stefani just as much as Zola does by the end of the movie.
05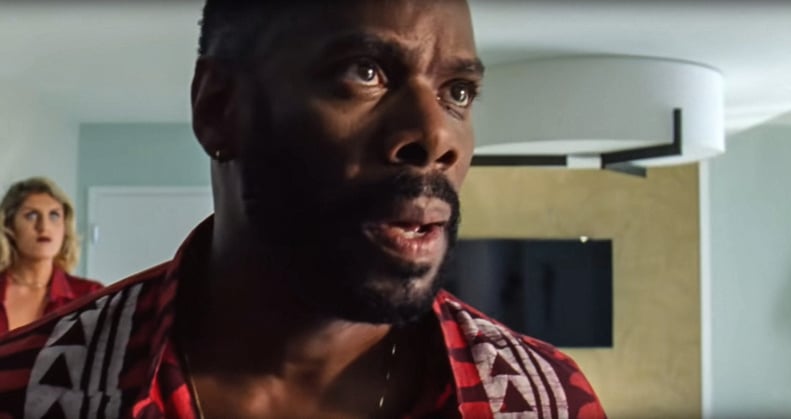 When Colman Domingo's X Makes Demands
Domingo absolutely understood the assignment when it came to portraying his frightening Zola character. I was almost as shocked as Zola is when his character, X, switches from an American accent to a Nigerian one when threatened. It truly shows that Zola has no idea who she is dealing with, and that if she wants to survive the weekend, she has to do what he says.
The circumstances he puts Zola, Stefani, and even, to an extent, his fiancée and Derrek in, are wildly dangerous with extremely high stakes. Am I glad that he was able to get Stefani away from Derrek's magic Tampa friend? Yes, because Zola does not deserve that sh*t. His laissez-faire attitude also brings about a few of the film's more memorable quotes, including the "delusions of gander" Derrek's Tampa buddy has as he begins trying to intimidate X.