Angelcare Baby Monitor Review
I Was Paranoid About My Baby's Sleep Until I Bought This Game-Changing Baby Monitor
As POPSUGAR editors, we independently select and write about stuff we love and think you'll like too. If you buy a product we have recommended, we may receive affiliate commission, which in turn supports our work.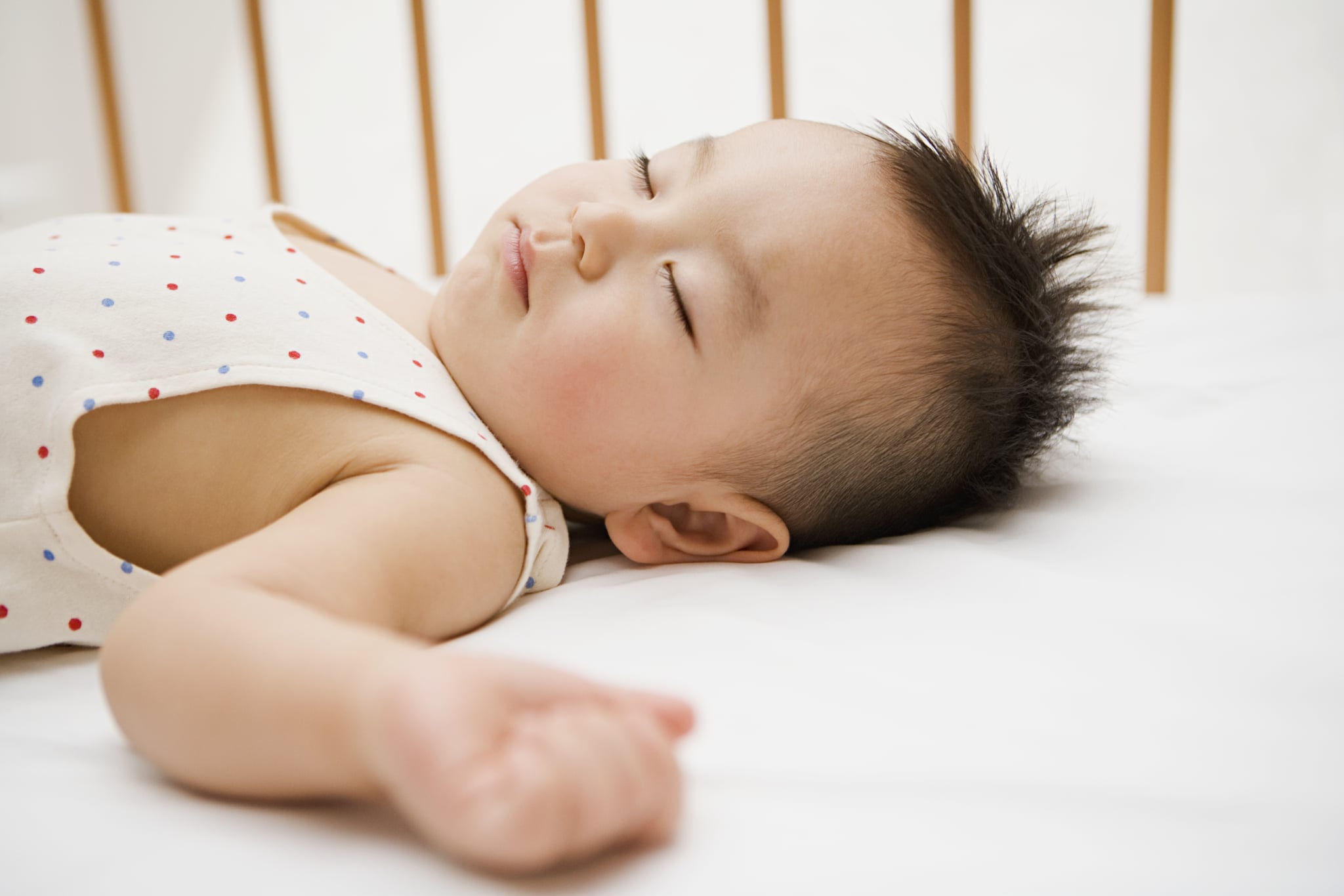 When I was pregnant with my first baby girl, my mom helped me register for baby items for my baby shower. Since this was my first baby and I was basically clueless, I originally registered for all sorts of cutesy-but-unnecessary items, like adorable baby shoes and a princess bathrobe. Fortunately, my mom made sure I registered for the essential and logical items, too, like a high-quality breast pump, crib mattress, and car seat. Little did I know, the one nursery product that would be a total game changer for my baby and me would be a purchase I'd make on my own a couple of months later.
When my baby arrived, I became one of those paranoid mothers that checked on their baby every five minutes while she was sound asleep in her crib. I had read so many horror stories about sudden infant death syndrome (SIDS), and I was scared it would happen to my baby. Even though I had a baby monitor on my nightstand, I still continued to go into my baby's nursery to make sure she was breathing. Because of my paranoia, I was getting even less sleep than a new mother already does. It was just awful.
Soon, my baby learned to roll over, and I frequently found her sleeping on her stomach, which I know is a big no-no. I'd place her on her back and swaddle her, in the hopes that it would keep her sleeping on her back, but no matter what, my baby always found a way to roll onto her stomach. That's just the way she preferred to sleep, and I couldn't do anything about it. That's when I knew I needed extra help.

Image Source: Amazon
To give me peace of mind (and save my sanity and sleep), I decided to invest in an Angelcare Baby Monitor with Video and Breathing Sensor Pad ($145). The wireless breathing sensor pad was able to track the subtle movements my baby made throughout the night that an audio or visual monitor couldn't pick up — including her light breathing. If the breathing sensor pad couldn't detect any movement for 20 seconds, it would alert me with an alarm sound. Once I set it up, I was finally able to relax and let the monitor take over for my frequent nightly check-ups. Getting as much sleep as I could as a new mother was extremely important, and without Angelcare, I would have been a total mombie.
I also love the monitoring system's five-inch LCD touchscreen parent unit. I kept it on my nightstand, and it was so easy to view and use. The video quality is outstanding, with the ability to zoom in and pan the crib. The parent unit also displays the current temperature in the nursery, alerting me when the temperature is too warm or too cold (which could wake my baby). It also provides reports on my baby's movements — including two months' worth of data — which helped me identify her sleeping and waking patterns.
The Angelcare monitoring system has been a total game changer for me and my family. Even though my kids are much older now, I know I wouldn't have made it through the baby years without this advanced monitoring system. It was an investment — but the sleep and peace of mind was totally worth it.