Baby Trying to Breastfeed in Mom's Wedding Photo
This Bride's Son Got a Little, Er, Hungry During Her Wedding — and There's a Photo to Prove It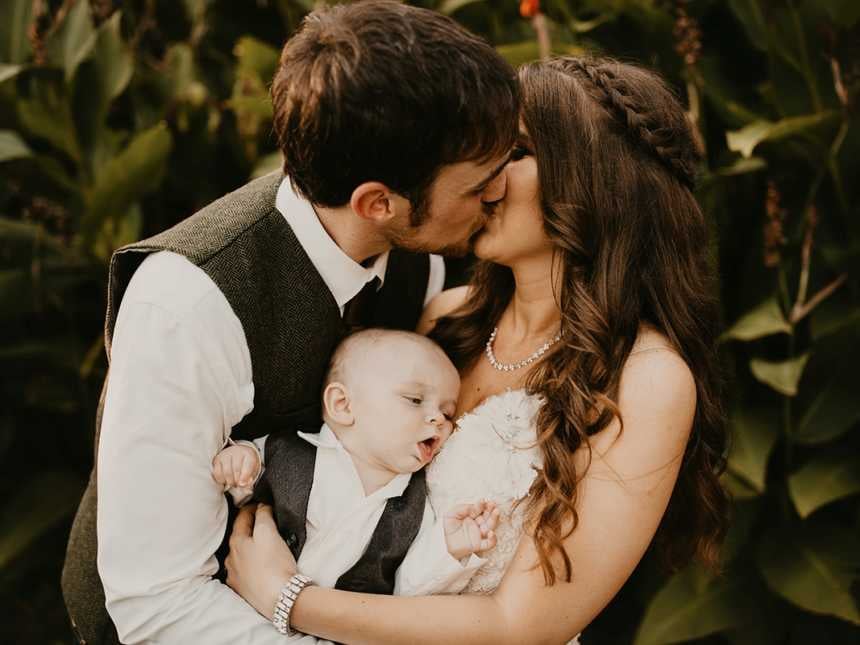 Tayler Way, a 24-year-old bride from Kentucky, had been committed to breastfeeding her son, Wesson, all the way up to her wedding day. And after marrying Wesson's dad, Seth, in October, she made a hilarious observation while perusing the pictures her photographer sent over after the big day: Wesson, then 6 months old, was apparently very hungry!
Tayler told POPSUGAR that even though Wesson is 13 months old now, the duo's breastfeeding journey has stalled.
"I've been breastfeeding the entire time," she said. "We were surprised when we saw the photo because we didn't even realize that happened at the time. So after we saw it, it was just kind of funny that he did that instead of looking at the camera."
As for the rest of Tayler's wedding day? Well, it was picture-perfect.
"It was a great day. It was a little busy and stressful trying to make sure it was perfect, but it all worked out. Luckily, Wesson did great and just went with the flow."